Begin typing your search...
BPCL, HPCL, IOC set for de-rating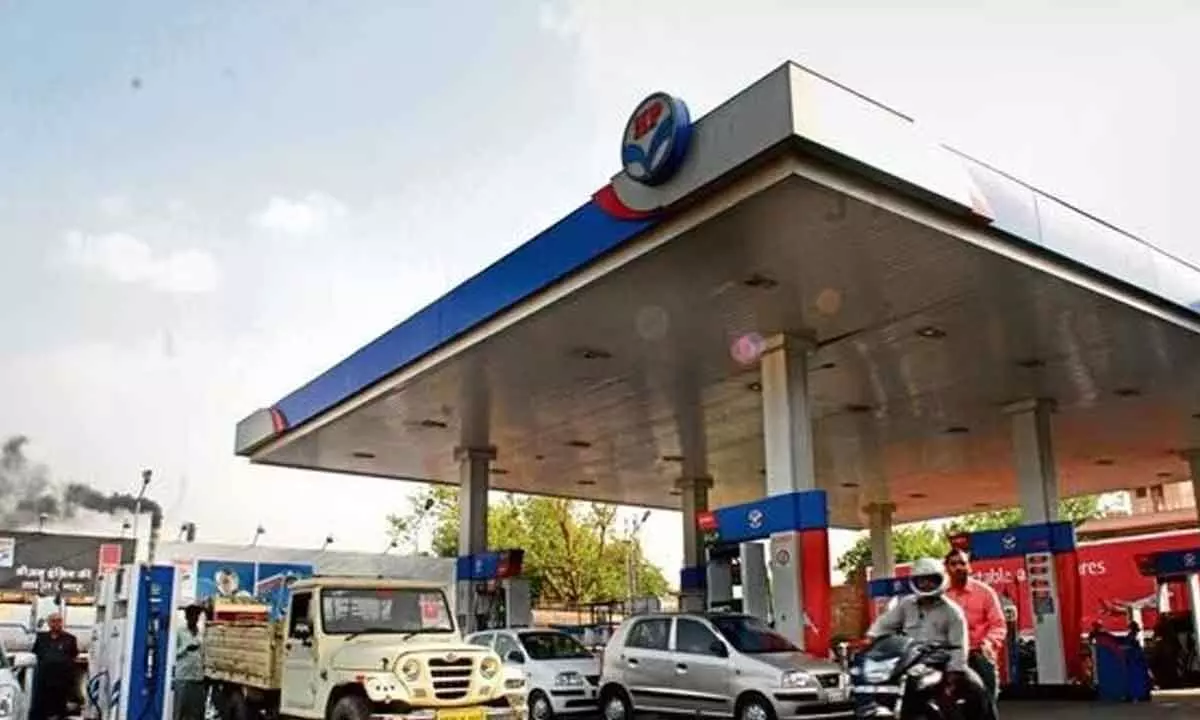 New Delhi: The common carrier access of product pipelines may result in sustained de-rating of BPCL, HPCL, Indian Oil even lower, Swarnendu Bhushan, co-head (research), Prabhudas Lilladher, said in a research.
Although HPCL/BPCL/IOCL are trading at 0.9/1.2/0.8x FY24 PBV, a look at their long term valuation charts suggests that they could still correct from here.
Marketing margins losses continue for OMCs. Average HPCL and BPCL returns have under-performed Nifty by 15/7/6 per cent in past 3/6/12month, while IOCL's performance has given 8 per cent underperformance against Nifty in 3 months (overperformed 3/16% in 6/12m) due to inability of raising retail prices amid rising crude oil prices.
As per our calculation, the gross marketing margin on petrol and diesel stand at Rs 5.5lit and loss of 3.8/lit respectively in September compared to Rs10.6lit/10.2/lit in 1QFY24 and Rs 8.4/2.7/lit in 2QFY24YTD, the report said.
"We remain cautious on PNGRB's decision to implement common carrier for product pipelines due to the challenge it poses for OMCs. OMCs own 90 per cent of marketing infrastructure including pipelines, marketing terminals and depots", the note said.
Euro 89.90
UAE Dirham 22.90
British Pound 104.18
Australian Dollar 54.20
Canadian Dollar 62.48
Japanese Yen 0.65
Saudi Riyal 24.40
Singapore Dollar 61.64
New Zealand Dollar 49.89
Thai Baht 2.36
Swiss Franc 93.77
South African Rand 4.61
Hong Kong Dollar 10.87
Swedish Krona 7.64