Begin typing your search...
Attrition levels in IT sector easing off
IT firms witness drop in the frenzy in the hiring activity, say it's a good indicator of things stabilizing in the employee turnover front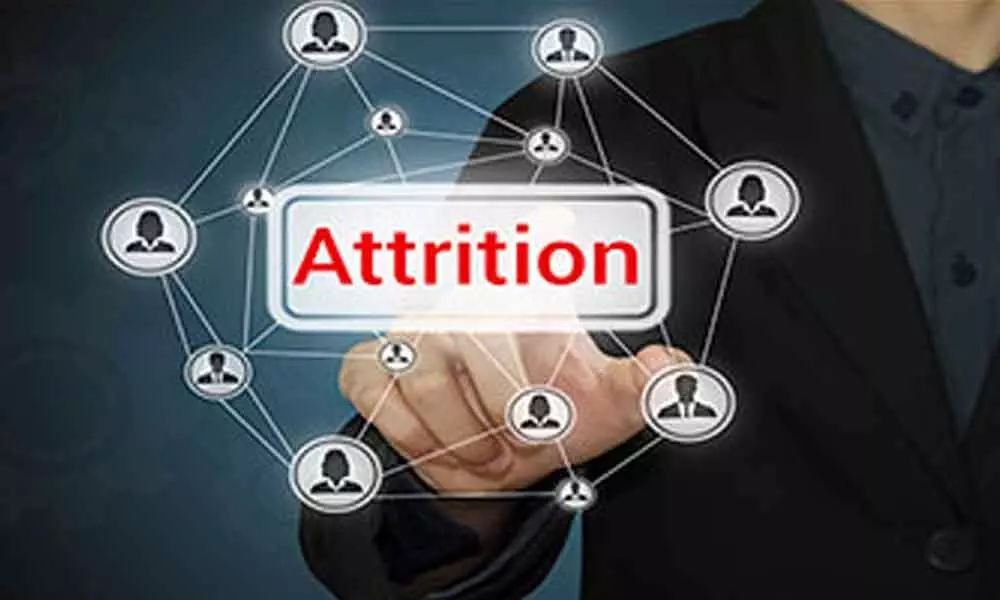 Bengaluru: The elevated attrition levels seen by Indian IT industry seems to be easing a bit in the last two months as indicated in the drop in hiring activity in the sector. Industry experts are of the opinion that drop in the frenzy seen in the hiring activity is a good indicator of things stabilizing in the employee turnover front.
The Naukri JobSpeak index, one of the benchmarks that gauges the hiring activity for different sectors, reported drop in hiring activity for October and November, 2021, in the Indian IT sector.
"We may see better attrition figures across service providers for the third quarter of this fiscal. This may be due to the retention efforts of IT companies finally getting some results. The other reasons could be supply of freshers have eased the situation to some extent," said Pareekh Jain, an IT outsourcing advisor & founder of Pareekh Consulting.
In a recent report, brokerage firm Motilal Oswal has also indicated the same. "Historically, IT attrition activity has had a high correlation with the JobSpeak index and hence, any moderation in the index level is considered to be an important lead indicator of employee movement within the IT Services industry," the report said.
"While we have data on hiring moderation for only two months, the sharp deterioration indicates either the peaking or easing of the decade-high attrition in the IT Services industry," the report added.
For the quarter ended September, many IT firms have witnessed more than 20 per cent attrition rate. Infosys saw its attrition rising by 620 basis points (bps) over the first quarter to 20.1 per cent.
Similarly, Wipro's attrition rate reached 20.5 per cent in Q2 of FY22, up from 15.5 per cent in
Q1. For HCL Technologies, attrition rate touched an all-time high rate of 15.7 per cent, up from 11.8 per cent reported in the first quarter.
Indian IT companies are hiring aggressively to meet the high demand from clients and tide over these high attrition numbers. The top-4 IT services firms in India alone are planning to hire around 160,000 fresh graduates in the second half of this fiscal year. In addition to that, lateral hiring is also on a full swing. Apart from hiring, most IT firms have also rolled out many employee-friendly initiatives in recent quarters.

Against this backdrop, fall in the hiring activity may indicate that IT companies may throw some surprise in the attrition front when they report third quarter results next month.