Begin typing your search...
ASEAN-India Foreign Ministers meet in Indonesia
EAM Jaishankar meets counterparts from ASEAN grouping in Indonesia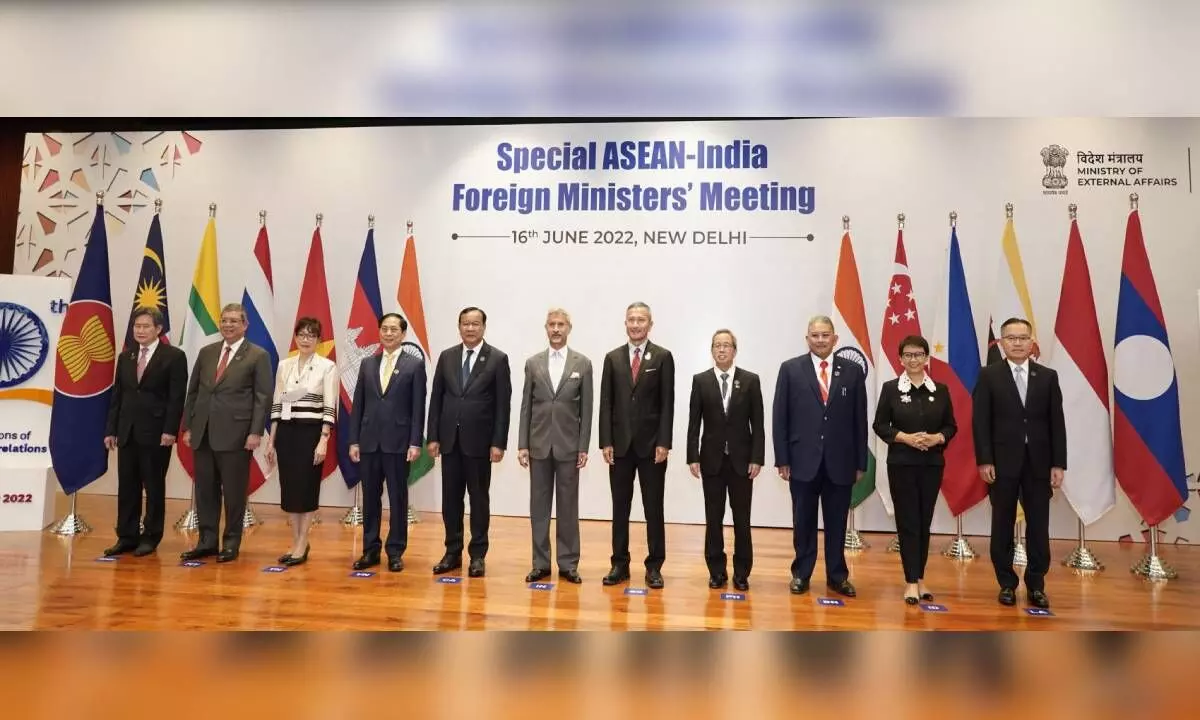 Jakarta External Affairs Minister S Jaishankar on Thursday held productive discussions with his counterparts from the Association of Southeast Asian (ASEAN) nations and reviewed the progress in cooperation in areas like fintech, food security and maritime domains. Jaishankar is here in the Indonesian capital to attend a meeting of the ASEAN-India Foreign Ministers.
He also met Singapore's Indian-origin Foreign Minister Vivian Balakrishnan and noted the progress in implementing the comprehensive strategic partnership. "A warm and productive ASEAN-India Foreign Ministers meeting this morning. Thank @VivianBala for co-chairing it with me. Noted the progress in implementing our comprehensive strategic partnership. Discussed greater focus on digital, fintech, food security and maritime domains. Exchanged views on the situation in Myanmar," Jaishankar tweeted. Myanmar has been witnessing widespread protests demanding the restoration of democracy since the military seized power in a coup in February 2021. Myanmar's military has been using airstrikes targeting its opponents and those carrying out armed struggle against the ruling regime. Jaishankar also met his counterpart from Brunei. "Good meeting with Brunei FM Dato Erywan Pehin Yusof on the sidelines of the ASEAN-India Ministerial. Our bilateral cooperation grows steadily. Focused on enhancing trade.
Discussed food security, mobility and space cooperation," Jaishankar tweeted along with pictures. The member countries of ASEAN are Brunei, Cambodia, Indonesia, Laos, Malaysia, Myanmar, the Philippines, Singapore, Thailand, and Vietnam. Jaishankar met Balakrishnan and both the leaders had good conversation on the current global situation and its challenges "Pleasure to meet again @VivianBala of Singapore.
A good conversation on the current global situation and its challenges. Positively evaluated recent developments in our bilateral ties, especially in the fintech sector. Look forward to the meeting of the Ministerial Roundtable in Singapore," Jaishankar tweeted.