Begin typing your search...
AI skills gap widens as demand for talent soars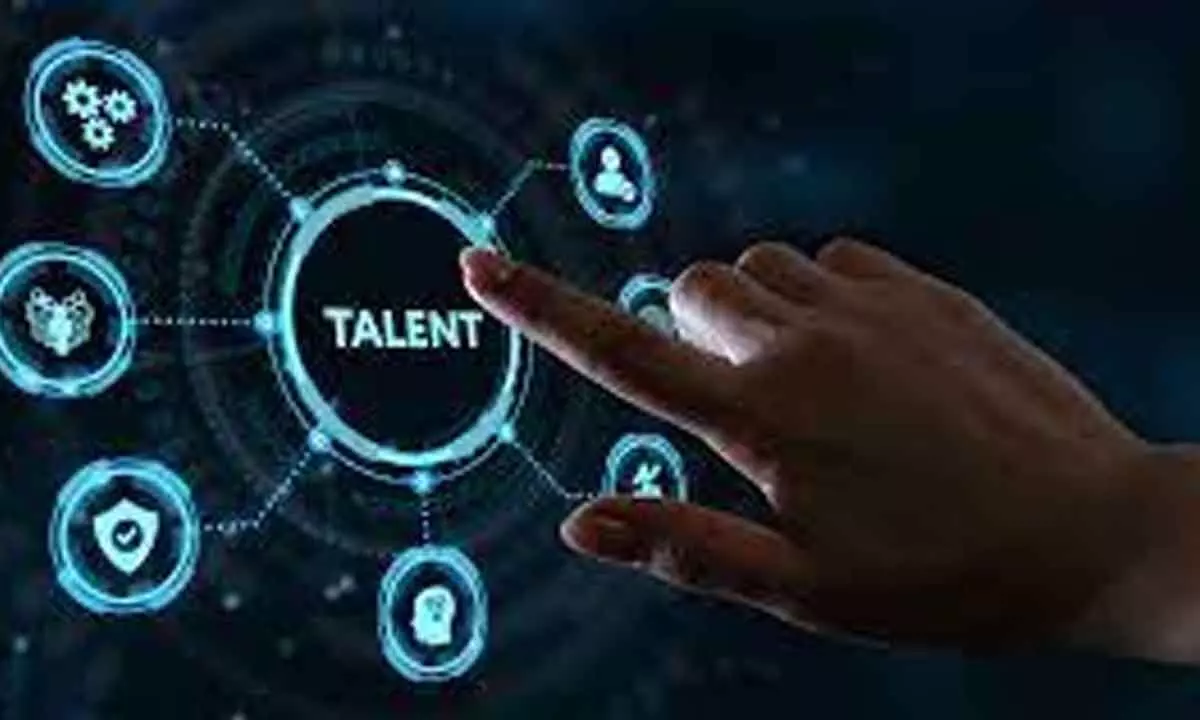 India faces a huge skill gap in the AI (artificial intelligence) space in recent years with 45,000 open positions that need to be filled up. As AI as a technology brings in sweeping changes to the operational landscape, more jobs are getting created in this technology domain.
"India's dominance in global IT offshoring and business processing positions it as a significant player in the AI landscape. However, with the anticipated automation of 69 per cent of formal employment by 2030, there is a pressing need for skilled AI specialists. According to industry data, the demand-supply gap for AI professionals, evidenced by approximately 45,000 open positions, underscores the urgent need to address the skills deficit, which stands at around 51 per cent," Krishna Vij, Business Head (IT Staffing) of staffing consultancy firm, TeamLease Digital said.
"Roles such as AI ethics specialists, AI governance policy analysts, healthcare robotics engineers, AI learning architects, and more reflect the diversity of opportunities AI brings," he added. Among emerging technologies, AI has seen the maximum growth, especially after the advent of generative AI tools like ChatGPT in recent past. According to estimates, the global AI market is poised for rapid expansion and is projected to grow at a CAGR of 37.3 per cent during 2023 to 2030 period. This growth trajectory is anticipated to reach an overwhelming value of $1.8 trillion by 2030.
Back home, India is also witnessing rapid growth in the AI space with the market being projected to reach a value of $4 billion in 2023. This is likely to reach $15 billion by 2030.
"Upskilling is crucial in adapting to the evolving AI landscape. Roles undergoing transformation include data scientists, software developers, machine learning engineers, AI ethicists, business analysts, healthcare professionals, customer support representatives, marketing and sales personnel, cybersecurity experts, and educators. This transformation underscores the need for continuous learning and adaptation," the report by TeamLease said.
According to the staffing firm, AI's impact is most pronounced in sectors such as healthcare, retail, manufacturing, automotive and financial services.
Given the significant impact of AI technology in all sectors, several startups have cropped up across the globe in this domain. While the number of AI startups in India has increased 14 times since 2000, investments in these startups have risen six-fold during this period.
Interestingly, many AI startups have recently got funded despite the ongoing funding winter in the startup ecosystem. All technology firms including Google, Microsoft, IBM, and Indian IT firms are investing heavily into AI space.
"India contributes 16 per cent of the global AI talent pool and leads in skilled expertise. There are over 400,000 AI specialists in the country, and an additional 200,000 are expected in the coming year. The 51 per cent gap between the demand and supply of AI/ML tech skills in India is substantial," TeamLease report said.