Begin typing your search...
A uniform crypto asset reporting framework will be the clincher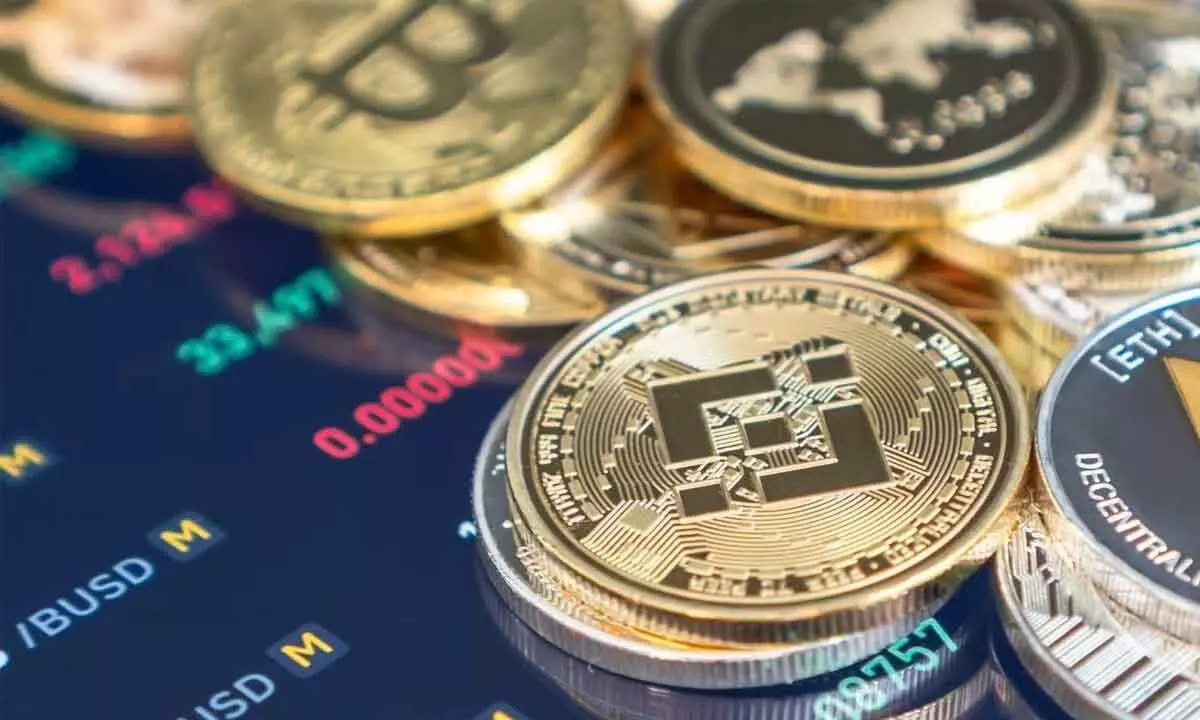 Prime Minister Narendra Modi while contending during the recent G20 summit that cryptocurrency was a new subject for social order, monetary and financial stability, called for coming up with global standards to regulate it. The G-20 leaders decided on swift implementation of the reporting framework for crypto assets, stressing that a large number of member nations want information exchange on such non-financial assets to start by 2027. The Crypto Asset Reporting Framework (CARF), or template, is being developed to make sure that such assets are not used by tax evaders to conceal their unaccounted wealth. India's presidency at G20 signifies an important stride towards establishing a cohesive global regulatory framework for the crypto industry. The initiation of crypto-specific discussions at the international level underscores the country's dedication to nurturing a secure and innovative digital economy, and making it an international subject. Experts firmly believe that this will not only spur the growth of crypto in India but will also set a positive precedent for the world. The effort to bridge data gaps and gain insights into the utilization of digital assets for payments is another significant development. It will enable policymakers to adopt an informed and analytical perspective when formulating regulations.
There are reasons to be enthusiastic about contributing to the development of regulations that are not only responsible but also effective in safeguarding the integrity of financial systems. It is time to advocate a framework that prioritizes investor protection, anti-money laundering measures, and cybersecurity. All responsible crypto exchanges should be committed to providing a secure and transparent platform for their users. It's also time for such exchanges to collaborate with regulators and policymakers to create a regulatory environment that fosters innovation and encourages the responsible use of digital assets. This cohesive approach can help remove any disputable issues that may crop up in the future. One should not miss out the most crucial aspect that the G20 New Delhi Declaration, which was adopted by one hundred per cent consensus, is quite clear on it with its statement, "We call for the swift implementation of the CryptoAsset Reporting Framework (CARF) and amendments to the CRS. We ask the Global Forum on Transparency and Exchange of Information for Tax Purposes to identify an appropriate and coordinated timeline to commence exchanges by relevant jurisdictions."
Modi, on his part, clubbed the two issues- crypto currency and cyber security and minced no words in describing these two issues as being among the key burning issues affecting the present and future of the world. There is no doubt, whatsoever, that crypto currency is a new subject for social order and monetary and financial stability. Having understood it, the need of the hour is to collectively develop of global standards and set uniform regulatory benchmarks. This is going to be crucial for each and every country's financial security and prosperity. This is because cyber space has emerged as a new source of funding for terrorism and without global cooperation and a proper framework it cannot be secured.