Begin typing your search...
Year 2022 will bolster growth of OTT platforms in India
The Indian entertainment industry has been one of the worst affected sectors due to Covid lockdowns in the past 18 months in the country.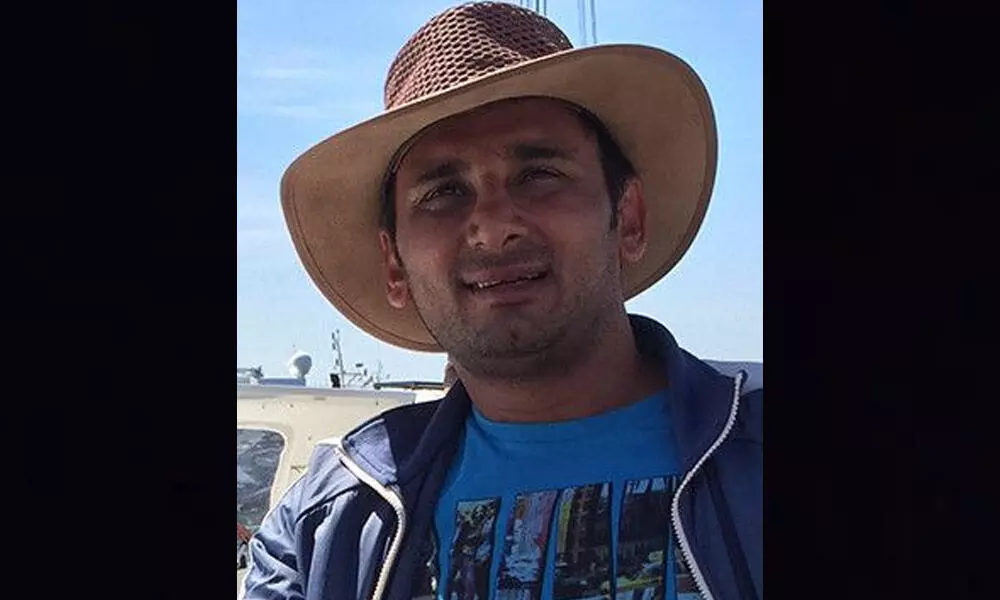 The Indian entertainment industry has been one of the worst affected sectors due to Covid lockdowns in the past 18 months in the country. The unexpected second wave of pandemic in March 2021 further worsened the situation as adequate 70 mm theater screens and seats were not available for releases of new films across India. This was a huge blow to the film production houses that produce over 2000 films across 20 languages in India at an estimated cost of around Rs 190 billion every year. In October this year, many State governments in India allowed the release of films with 50 per cent seating capacity in theaters. This announcement did not help film-distributors and producers to generate enough revenues as theaters could not attract footfalls in huge numbers due to Covid infection related anxieties amongst the viewers.

"However, the grand success of Akshay Kumar starrer 'Sooryavanshi' Hindi film that got released in November this year proved that there does exist an appetite amongst the cinema lovers in India to watch films on large screens during the pandemic phase provided the stories are appealing," said well-known filmmaker Vijaygiri Bawa whose blockbuster Gujarati film '21mu Tiffin' that got released last month won many national and international accolades.
The year 2021 was also challenging for the Indian television industry. "2021 has been the year of change. During lockdown phases last year in 2020, a lot of Indian viewers moved to OTT or over-the-top (streaming service that delivers entertainment content over the internet) viewing since television production had come to a halt and no new episodes were being telecast on general entertainment channels. However in 2021, the television shows bounced back, not wholly though," said Indrajit Mukherjee, a well-known creative director of a famous Hindi television show 'Zindagi Mere Ghar Aana'.
Romesh Kalra, senior director of an extremely popular Hindi television show, 'Anupamaa' said, "In 2021, the production units of many Hindi television shows moved outside Mumbai to the nearby cities to escape the resurgence of Covid infections in Mumbai in March month. The shootings of many shows resumed in the remote locations outside Mumbai under strict Covid related hygiene guidelines. Such a move invariably helped the Hindi television industry sail through the pandemic challenges comfortably."
The biggest gainer however has been the OTT platforms in this year as successive lockdowns during the pandemic phase somehow molded the habits of Indians to access a variety of entertainment content through electronic gadgets in a convenient manner. During 2021, as many as 15 regional OTT platforms were launched in India. There was also a surge in new content being created specifically for OTT audiences as evinced by increased investments in creating and promoting innovative, original content. It is no surprise that over 2500 hours of original digital entertainment content in regional languages was created in the country this year. OTT applications or apps are today the most downloaded app categories ahead of social networking and e-commerce apps. From 57 million in 2020, the numbers of OTT subscriptions are expected to cross 96 million by the end of this year in India.
"The soaring popularity of OTT platforms fortunately has now allowed all stakeholders of the Indian entertainment industry to offer very good quality, varied and offbeat entertainment content to the viewers. Moreover, Indian OTT projects are also attracting huge investments from the reputed production houses now-a-days," said Anshuman Kishore Singh, a renowned producer, director and writer.
Indrajit Mukherjee said that the Indian television industry has lost quite a few talented people who no longer wish to work in the routine and content of a daily television show format because it doesn't excite them anymore. With the absence of good talent, television content might suffer going forward, and quality and quantity of viewership also might take a hit. He said, "Offbeat stories have got no space anymore in daily television daily shows. It is mainly so because the viewership is divided now and intelligent audiences are keen to watch differentiated content on OTT platforms. Television content has boiled down to regressive stories and has actually gone back a decade in its thought process unfortunately. Television content is formula driven now because nobody wishes to risk any experimentation in the Indian television industry, especially the broadcasters."
Romesh Kalra said OTT has ironically thrown many challenges for the Indian television industry which is presently facing a healthy competition from the online streaming of entertainment content. There exists a race between television and OTT shows to create best quality entertainment content in the interest of Indian viewers.
Hiren Gada, chief executive officer, Shemaroo Entertainment said, "Today, there are around 40 OTT apps in India, which includes 15 regional ones. Reports indicate that OTT penetration is still only around 25 per cent. When we look at the number of smartphone users in India, which is over 700 million as well as our population, it is clear that there is yet a lot of opportunity to be tapped. In India, the OTT segment is at an extremely nascent stage and though the pandemic has sped up the adoption by almost five years, it is still evolving."
Gada said that OTT shows in 2021 aimed for higher engagement through unique, addictive and binge-worthy content. Binge-watching became the new mantra with a laptop brand even using this as its selling point. Amongst millennials and Gen Z, binge-watching led to a sense of community with consumers bonding through a shared experience in 2021.
Shemaroo is likely to expand the global footprint of its regional language ShemarooMe OTT platform in overseas markets like the USA in 2022. The platform might also explore showcasing the entertainment content in English language in the future.
As major OTT platforms catering to the Indian market recently announced substantial reductions in their annual subscription fees in a bid to expand their viewership bases, industry stalwarts believe that in the year 2022, OTT space in the country might witness mergers & acquisitions. A consolidation in the sector cannot be ruled out in the years to come.
Veteran Bollywood filmmaker and promoter of 'Oho' Indian OTT platform, Abhishek Jain said, "Consolidation and amalgamation is definite part of this industry and it is going to play a pivotal role when big OTT players are going to find their ways of increasing their content bank. The smaller Indian OTT players which have got a niche I think are ready for the consolidation process and it might certainly happen in the future."
"In the past 15 to 18 months during the successive pandemic phases, India witnessed a sudden surge in OTT content viewership. I believe this surge will be consistent going forward due to the non-availability of adequate theater screens across the country in the ongoing pandemic phase and also because of the emergence of an unexpected Omnicron Covid variant wave. OTT content viewing has become popular across the globe also because it offers huge 'convenience of entertainment watching' to the people across all age groups," added Jain. He said that 'Oho' premium OTT platform is on an expansion mode currently considering the success it met post the launch in 2021, and plans are afoot to stream entertainment content in multiple regional languages in the future.
Hiren Gada feels that consolidation in the Indian OTT space however may not take place in the immediate future. "We may see content collaboration across various platforms. There will also be a rise in bundling arrangements with the telecom companies and other platforms," he added. In the OTT space, there is a huge demand for local stories that are customized and curated, stories that mirror the culture and the consumer's lived experiences in a particular region. "We believe this is just the beginning and there is a lot more to explore, create and achieve in the OTT space in the coming year in 2022," said Gada.
OTT is now perceived as a burgeoning multi-crore industry in India, almost threatening the very existence of cinema halls or multiplexes as entertainment content retailed on the internet promises multiple as well as economical options. India is currently the world's fastest growing OTT market set to become the sixth largest around the globe by 2024. The market in India is expected to grow at a CAGR of 28.6 per cent over the next four years, touching $2.9 billion in revenues. And, last year, around 29 million subscribers paid for not less than 53 million OTT video subscriptions (not counting subscriptions bundled along with data plans), a figure that is estimated to increase to 39 million subscribers for 71 million subscriptions in 2021. India's OTT industry is expected to be worth $15 billion by 2030. Today, India has the second-highest per capita consumption of online video in the world.
The year 2022 is thus anticipated to witness a herculean growth in the country's OTT space as massive investments made in the Indian market by global OTT players like Netflix, Amazon, Disney + Hotstar, etc are likely to offer a variety of entertainment content at bargain prices to price savvy Indian consumers. As the number of smartphone users in India is increasing at an astronomical rate, the next wave of growth in the country's OTT landscape will come from tier 2,3,4 cities and the Indian language speaking population.