Begin typing your search...
Many Indians suffer side effects for taking medicines without a doctor's nod
The WHO had red flagged sale and export of seven Indian cough syrups for causing deaths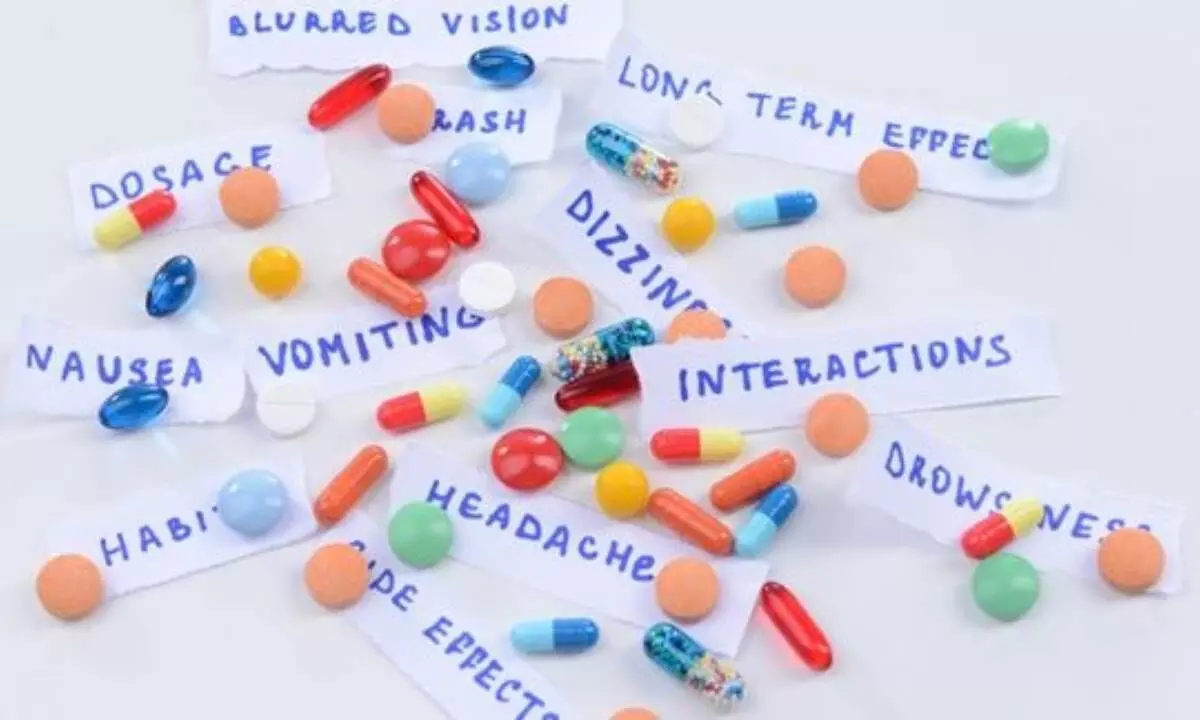 At least one member of a whopping 52 per cent of Indian families faces unknown side effects from medicine, according to the latest report of online community platform LocalCircles.
The survey, which covered over 22,000 people from 341 districts, revealed that 18 per cent families surveyed had one or more members who were subject to such side effects for over five years.
On being counseled of patients' right to know about any side effects of taking a particular medicine, about 85 per cent of respondents said they want it to be mandatory for drug manufacturers to display main side effects on the packaging or via a leaflet.
This comes as the Drug Controller General of India (DCGI) recently advised patients and healthcare professionals to stop using Abbott's Digene gel, a popular antacid, due to safety concerns. Its advisory against Digene gel was followed by a complaint alleging that one bottle of the antacid's mint flavour is of regular taste (sweet) and light pink in colour, whereas another bottle of the same batch was of white colour and had a bitter taste and pungent odour. The regulatory body said the impugned product manufactured at a Goa facility may be unsafe and its use may result in adverse reaction. In response drug maker Abbott initiated a voluntary recall of the product.
"Digene gel is generally preferred as a safe medication and has been in use for many years now. There is no need to panic as Abbott has only recalled the batches, which were manufactured at the Goa unit, due to some manufacturing defect in only those particular batches. It is always advised and said that such medicines should only be taken under the expert guidance and when prescribed by your doctor and not before that," said Dr Anukalp Prakash, lead consultant, Gastroenterology, CK Birla Hospital, Gurugram.
"If prescribed by a doctor, the medicine is considered to be safe when taken in the prescribed dosage. When people buy medicines without consultations and in safe quantities, they are known to be unsafe and can be harmful in many ways," he added.
Meanwhile, Abbott in a statement said, "Abbott in India has voluntarily recalled Digene gel antacid medicine manufactured at our Goa site, due to isolated customer complaints on taste and odour. There have been no reports of patient health concerns. Other forms of Digene, such as tablets and stick packs are not impacted and Digene gel manufactured at our other production site is not affected and continues to be available in sufficient quantities to meet the current demand."
In the last 12 months, a series of drugs have been identified or recalled due to side effects.
In July, the Central Drugs Standard Control Organisation (CDSCO) flagged 51 batches of medicine for being "not of standard quality" including widely used medicines like Rosuvastatin manufactured by Sun Pharma Laboratories, drug combination Tamsulosin Hydrochloride and Dustasteride tablets manufactured by Cipla.
Earlier the World Health Organization (WHO) had, in June, red flagged seven made-in-India cough syrups after in its probe into complaints from several countries of these products being contaminated and having caused several health complications.
The probe by the UN organisation had found high levels of diethylene and ethylene glycol in the cough syrups that led to several deaths across the globe.
In the same month, the government banned 14 fixed-dose combination (FDC) medicines, which contain two or more active ingredients in fixed dose ratio, as they were found to lack therapeutic justification by an expert panel.