Begin typing your search...
Isha, Akash, Anant on board
Ambani sets succession plan in motion and will remain as CMD for next 5 yrs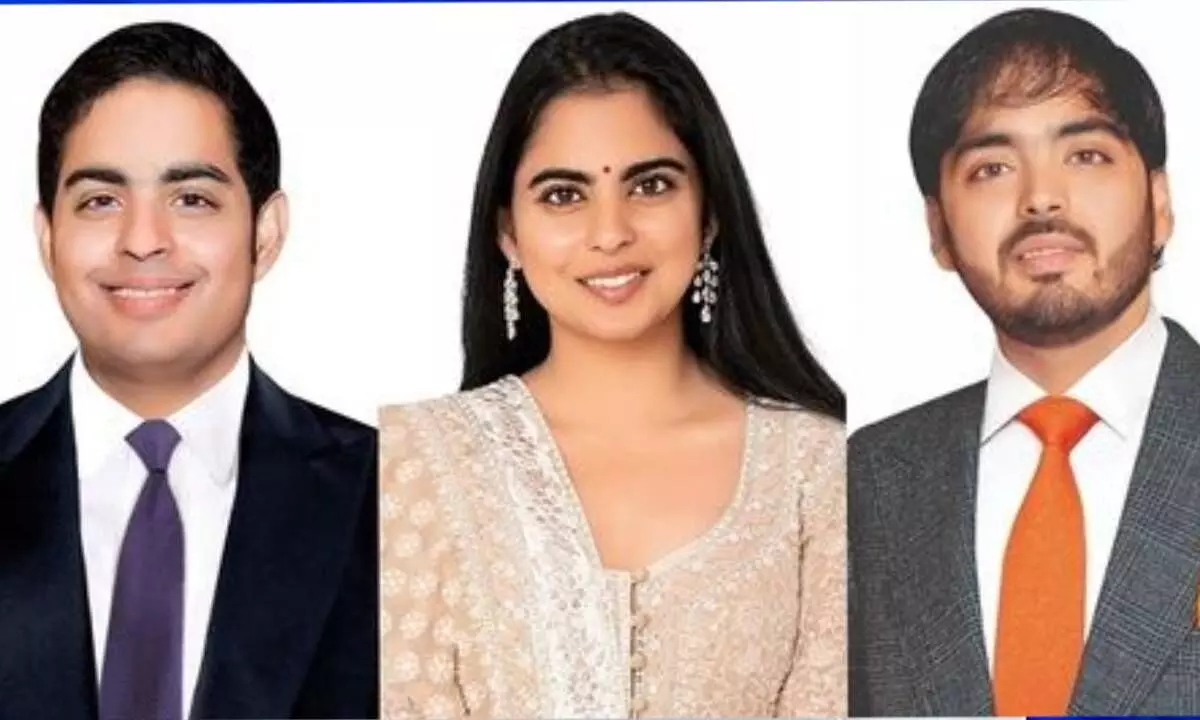 Mumbai Asia's richest man Mukesh Ambani began executing a succession plan for his $200-billion energy-to-technology conglomerate Reliance Industries, appointing his three children Isha, Akash, and Anant to the board of the company which he will continue to chair for five more years. Till now, the three children were involved only at operating business-level and none were on the board of the India's largest listed company. The board of Reliance met ahead of the company's annual general meeting to approve the appointment of twins Isha and Akash as well as Anant, as the "non-executive directors of the company," the firm said in a stock exchange filing on Monday.
At the shareholders' meeting, Mukesh Ambani said US Ivy League university-educated scions have "earned their stripes" and he saw "the flame" of his legendary father Dhirubhai shine in them. The 66-year-old tycoon, joined the board of India's most valuable company at the age of 20 years in 1977, has secured another five-year term as the company head after expiry of the current terminal on April 19, 2024. "Today, I see both my father and me in Isha, Akash, and Anant. I see the flame of Dhirubhai shine in all of them," he said, adding he would mentor them for the leadership role.