Begin typing your search...
How these 5 startups are using AI to enhance customer experience
As the business model for the customer experience is changing with time, companies have started using AI tech to give each consumer a unique proposition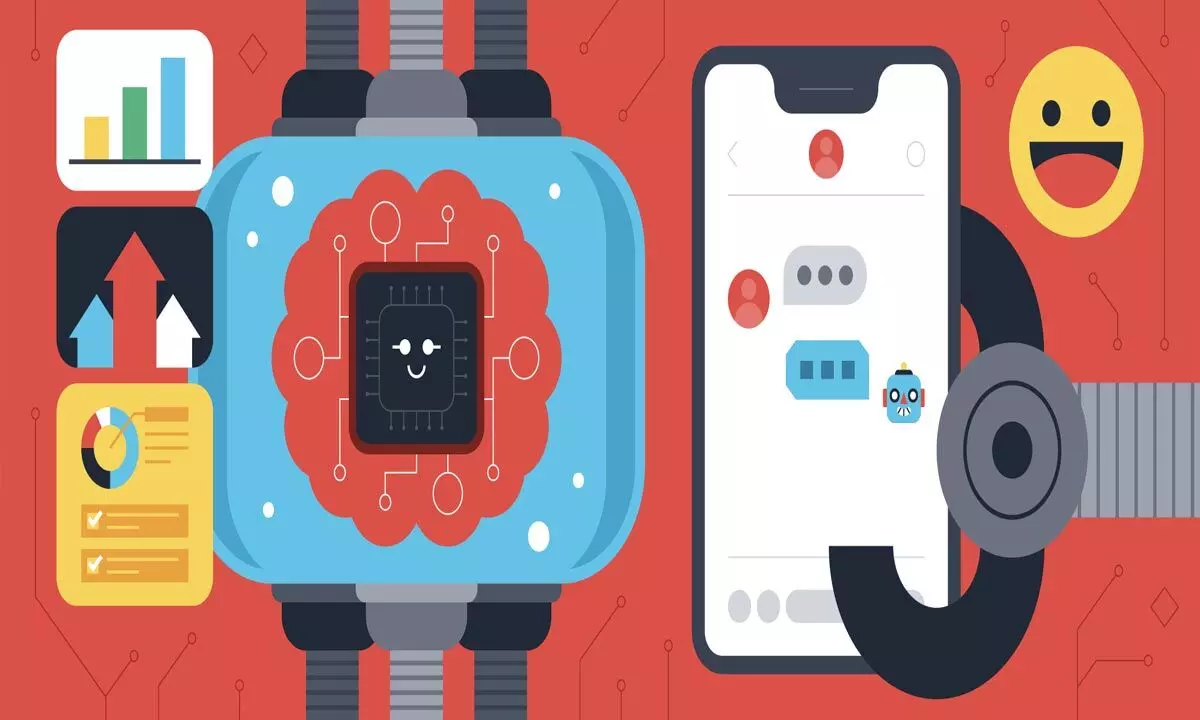 The world is changing on a year-on-year basis and Artificial Intelligence (AI) is no longer a science fiction. Businesses and startups today have been working towards innovative solutions that can improve customer service experience using tech centric mechanisms. A decade ago, customer service was focussed on putting out a good product, service options and fair pricing. However, with new entrants competition has heated up, and with it - customer satisfaction has evolved drastically.
As the business model for the customer experience is changing, multinational companies have started using AI tech to give each consumer a unique proposition. We might have come across videos of KFC using facial recognition which can predict what a customer will want to eat. Now the customer will be able to take pictures with a machine, which will recognise the diner's face, sex, age, mood and other features, then help to recommend suitable food and set meals and complete the ordering process. Another interesting story is of Starbucks that uses its loyalty card and mobile app to collect and analyse customer data.
Undoubtedly, in the last few years, India has also come a long way in artificial intelligence, and with 600 million active internet users, new age startups have been bringing in creative strategies to guage attention of consumers. Below are top five new age startups which are using AI to enhance value for their customer.
Reevoy is a go to place for all fashion products that enables global brands in fashion and home décor to buy from India at the click of a button. Founded in 2020, Reevoy is building a "Full stack B2B fashion trade" by enabling an integrated tech platform as a one-stop destination for importers to find the right exporters; streamline the production process - from design to final quality checks, and purchase the goods on credit. Through its AI-driven tech, the company uses market analysis and research to identify and forecast trends for the colour, style, and design. It is also using data collection to study consumer buying preferences and local fashion trends, and predicting new trends to make fashion more accessible and fun in ways never possible earlier.
Talking to Bizz Buzz, Ankur Khetan, CEO & co-founder of Reevoy says, "the fashion ecosystem and textile industry has proved to be the economic booster for developing countries in the last two decades. We are on a mission to create a tech powered, quality-assured supply chain for fashion and home-décor between India and the world with our advanced technology platform and highly qualified professionals. We make sure of timely delivery of the product from discovery to design with our unique AI tech offerings. India accounts for less than 10 per cent of India's fashion trade globally and with Reevoy, we tap these challenges and digitise the complete supply chain to add value to stakeholders across the cycle".
Locus is an intelligent decision-making and automation platform for logistics. It uses AI to help businesses map out their logistics. Founded in 2015, with an aim to solve challenges around last mile delivery and enhance customer experience globally, Locus has helped a wide range of customers globally across industries – including Unilever, Nestle, Bukalapak, The Tata Group, BlueDart, and more – execute 650 million deliveries across 30 countries across North America, Europe, Southeast Asia, the Middle East, ANZ, and the Indian subcontinent.
basys.ai, is a healthtech startup that uses proprietary AI technology to track, predict and provide interventions to improve treatment outcomes for better metabolic health. basys.ai relies on three main sources of data for tracking patients' health: historical data of the patients, glucose levels received from glucose monitors in addition to other health metrics received from devices and inputs manually fed by the users. The platform assigns the least importance to the last source as users tend to be biased while feeding their own data.
Gullak is a mobile app that automates savings and invests these in gold. The app makes it extremely easy for users to save small amounts regularly. With Gullak, users can get started with auto saving just Rs10 per day or by auto saving spare change. Backed by advance AI, Gullak has built an intelligent savings assistant which analyses users spends and recommends smart savings suggestions to the users. Since the launch of its app in June this year it has already made crores worth of digital gold purchases via its app.
SaaS platform NeuralSpace consists of various language processing functionalities in more than 100 languages. The software-as-a-service offers a suite of APIs for language AI models, with features such as entity recognition, language understanding, speech-to-text, text-to-speech, machine translation, and transliteration. It is currently the most accurate speech and text APIs for locally spoken languages in Asia, the Middle East and Africa.