Begin typing your search...
Come up with best on-bill financing model for EE devices: APERC
CV Nagarjuna Reddy, APERC Chairman, advised DISCOMS to prepare modalities on this model to economically benefit the consumers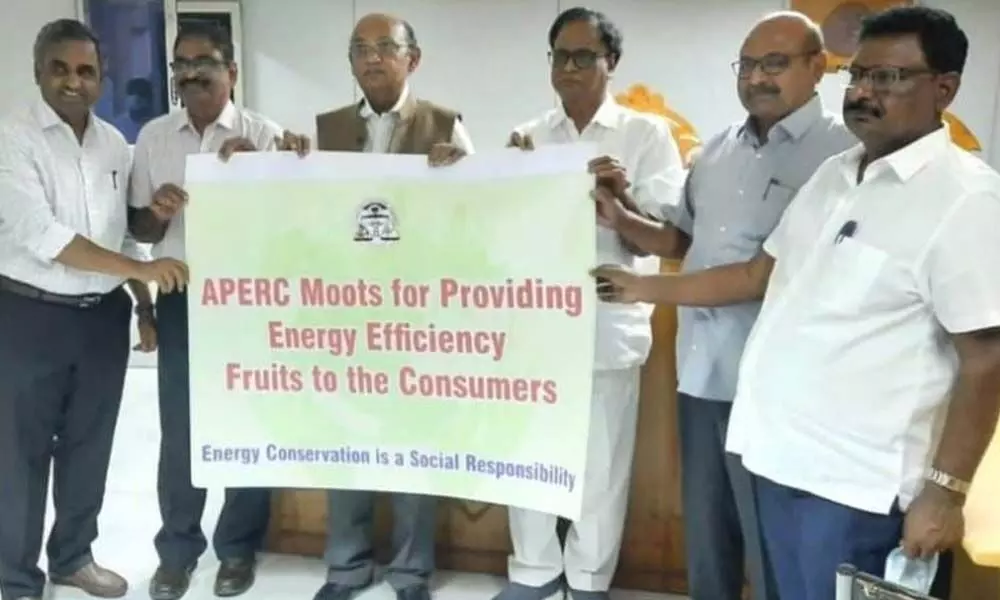 Hyderabad: Andhra Pradesh Electricity Regulatory Commission (APERC), which has been promoting energy efficiency measures that will help the world mitigate the climate change effects, has emphasised the need for usage of modern energy-efficient appliances by domestic consumers in the State and asked Discoms to come up with a concrete proposal for best financing model to economically benefit the consumers.
CV Nagarjuna Reddy, Chairman of APERC, advised Discoms to prepare modalities for introducing an on-bill financing model which is proving successful in several places in the world in encouraging the usage of modern energy-efficient (EE) appliances by domestic consumers. He said: "no individual, person, stakeholder or an entrepreneur can easily be able to generate a unit of electricity, but they can undoubtedly save one unit by adapting and adopting energy conservation and energy efficiency in their daily work and personal lives."
"Enhancing energy efficiency in the State would result in reducing greenhouse gas emissions, reduce financial burden on household through reduction of electricity bills to some extent and also escalate the State economy as well. It is the most immediate substitute to reduce the usage of fossil fuels. In order to provide major benefits to the consumers, the scheme of providing EE appliances to them may hold a greater importance", he added.
The Council on Energy, Environment and Water (CEEW) officials said, Andhra Pradesh power sector is among the best performing sectors in the country comprising of around 1.5 crore domestic consumers with 92 per cent of satisfied grid users as compared with the national average of 77 per cent. Shalu Agarwal said AP is one of the most proactive States in the area of energy efficiency and is in the group of "achievers" (One of the top six States in BEE and AEEE's State Energy Efficiency Index 2020).
The savings opportunity in transitioning to BLDC fans is huge. Over 10 years Andhra Pradesh can save energy worth almost 7,000 million units (MUs) by facilitating the market transition to BLDC fans through demand aggregation-based price reduction and upfront rebates. This implies monetary savings of Rs 4,500 crore for the State government, Discoms and consumers combined, and carbon dioxide emissions mitigation of about 3.4 million tonnes CO2 equivalent.