Begin typing your search...
Auto emissions leading cause for air pollution
Several factors like weather conditions, construction works, locations of data collection centres, all affect the recorded air quality for that particular time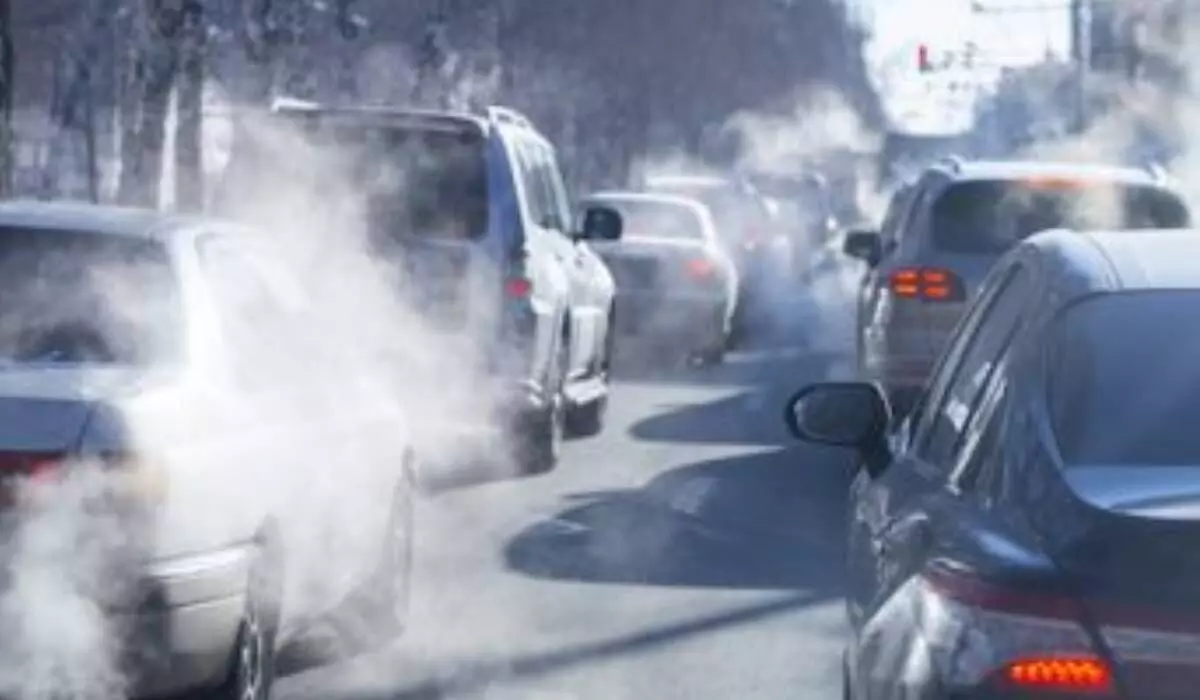 Lucknow The pre-monsoon report on air quality released by the Indian Institute of Toxicology Research (IITR) said that a leading cause of the recorded air pollution during the 2022-2023 period was automobiles, with the number of registered vehicles having risen by 6.3 per cent since 2022.
The number of registered vehicles in Lucknow city, for instance, has gone up from around 26.5 lakh vehicles last year to a little more than 28 lakh vehicles this year, with two-wheelers making up for 20 lakh of the said automobiles.
The number of electric city buses has also gone up by 100 - from 97 last year to 196 this year. These numbers were collated with data from the Regional Transport Office and the State Road Transport Corporation. The petrol and diesel consumption figures have been collected from city fuel outlets of the leading oil companies in the country.
The pre-monsoon ambient air quality assessment of the city was carried out by the Environment Monitoring Division of the IITR lab of CSIR (Council of Scientific and Industrial Research). The air quality was ascertained by measuring the levels of respirable suspended particulate matter and fine particulate matter, gases, traces of lead and nickel from nine monitoring locations across Lucknow.
However, the report said that although one of the major contributors to the recorded air pollution was automobiles, it was lesser in comparison to the noise pollution levels recorded. The report attributed the air pollution levels to the unseasonal and scattered rainfall in some parts during when the survey was conducted.
According to a scientist associated with the research and assessment, there is no direct correlation that can be made between the rise in vehicles or consumption of petrol with the air quality, however, they are contributing factors and along with a host of other conditions do serve in the change in ambient air quality.