Begin typing your search...
Tough times for IT co as digital projects on hold
67% of major enterprises facing reduced IT sourcing budgets; 24% cos are reducing budgets to get through slowdown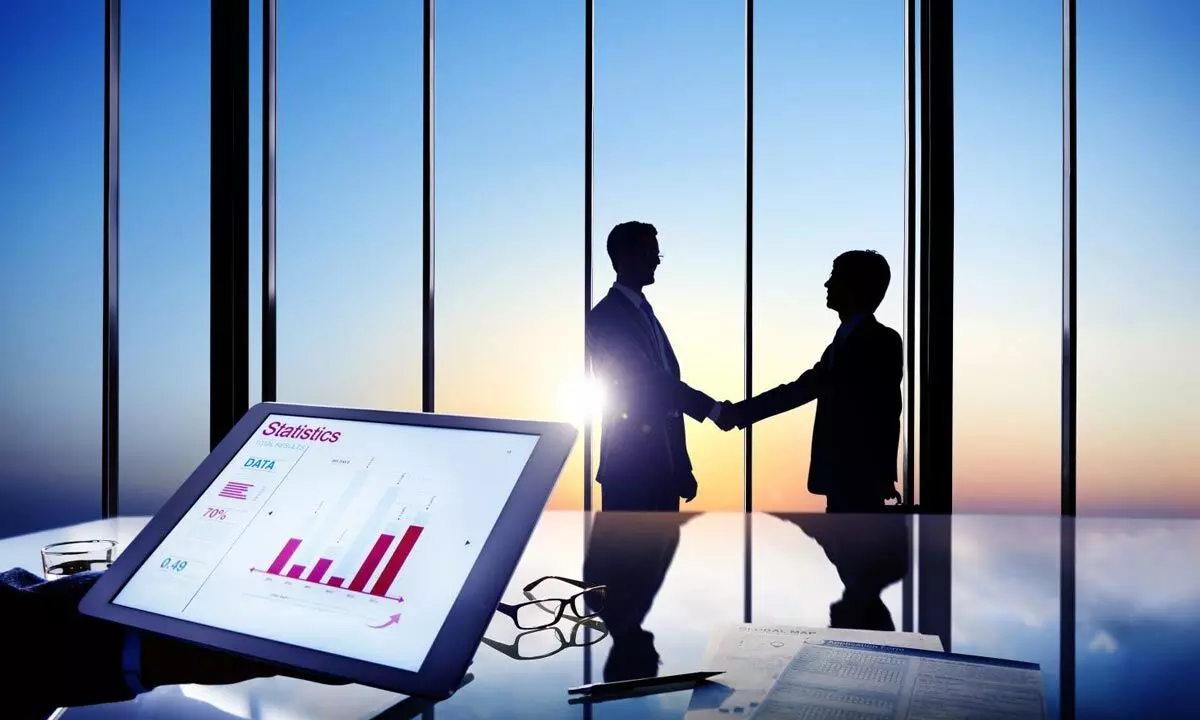 - Large IT cos get 60% revenues from digital space
- Mid-tier, small IT firms get much bigger pie
- Enterprises looking at projects that give quick returns
Bengaluru: Digital investments by enterprises are getting evaluated, leading to delay in decision-making, which doesn't augur well for Indian IT services players.
According to global consultancy firm HSF Research's survey, two-thirds of the deals are getting re-evaluated. It found out that up to 67 per cent of the major enterprises are facing reduced IT sourcing budgets. Around 24 per cent of the respondents said they are reducing their budgets to get through the current slowdown, while 10 per cent of the companies surveyed said they are putting all their sourcing decisions on hold. The survey takes views from more than 500 enterprises across the world.
"All discretionary spending is under scrutiny and our research shows two-thirds of deals are being re-evaluated. Only a third of clients are maintaining their current spending plans this year. It is going to be much flatter growth at probably 2-3 per cent," Phil Fersht, CEO and Chief Analyst of HFS Research told Bizz Buzz.
Digital revenue of most Indian IT firms has been more than 60 per cent in recent years for large IT firms. For many mid-tier firms, the proportion of revenue contribution is even higher with some drawing close to 90 per cent of their turnover from digital projects.
However, experts opined that though new digital projects were on hold, ongoing digital works were executed. More projects that can give quick return on investment are being prioritized.
Mid-tier firms have resonated similar sentiment during the third quarter. Mid-tier IT firm, LTIMindtree has indicated that demand for digital projects remains sound along with cost take-out deals.
"We are seeing a good deal traction as clients look to do both. There is a cost takeout play as well as there are deals where clients are continuing on multi-transformation programmes, whether it be in the digital and cloud arena or the R&D arena. So, we're seeing both those spends," Sudhir Chaturvedi, President, and Executive Board Member, LTIMindtree, said during the post-results analyst call.
While large IT firms are witnessing large cost takeout deals coming in their ways, small and mid-tier companies have to change their strategies to win more digital deals.
"There is still demand for digital (projects) and the smaller client firms favour working with smaller vendors. Hence, we don't see significant challenges for the smaller firms if they are able to pivot having a cost savings and digital message. Hence, we see a market which is facing some deceleration for everyone, with the cost saving segment coming back strongly. The challenge is for every firm to pivot to the new market conditions," Peter Bendor-Samuel, CEO of global consultancy firm, Everest Group told Bizz Buzz.
All discretionary spending is under scrutiny and our research shows two-thirds of deals are being re-evaluated. Only a third of clients are maintaining their current spending plans this year. It is going to be much flatter growth at probably 2-3%
- Phil Fersht, CEO and Chief Analyst of HFS Research