Begin typing your search...
Midsize IT cos like KPIT, LTTS set to bag big deals
It's expected to improve their market share at a time digital deals are on hold; Indian IT firms have been cornering a major share of large deals since 2020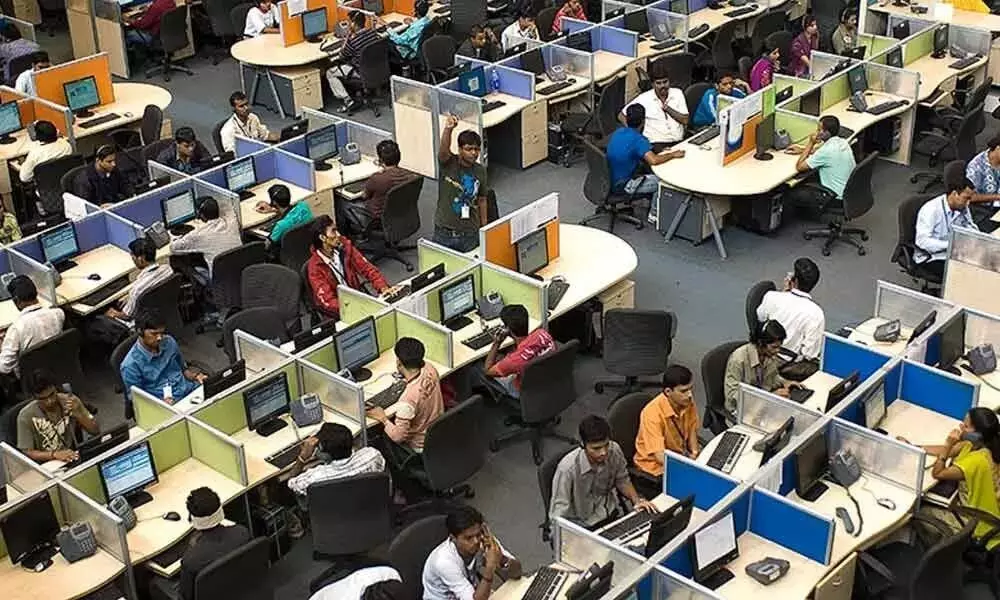 - Enterprises also outsourcing large deals in specific domains
- Mid-tier firms with specific capabilities better-placed to win such
- Deal sizes getting smaller as clients go slow on decision-making
- LTIMindtree, Tech M, Coforge also potential winners
Bengaluru: Not only large IT services companies, but also mid-tier Indian IT firms with specific capabilities are likely to improve their market share in the ongoing slowdown in the technology world.
"Niche mid-tier service providers can also win large deals and increase market share in their areas. For instance, KPIT Technologies Ltd, L&T Technology Services (LTTS) have been winning large deals in engineering and increasing their market share in engineering services space," Pareekh Jain, an outsourcing consultant and Founder of Pareekh Consulting, told Bizz Buzz.
Big Indian IT firms including TCS and Infosys are already winning several large deals, which are cost takeout in nature. As enterprises are looking for saving cost on technology spend, they are outsourcing large portion of work to big IT firms. This phenomenon usually plays out during a period of slowdown and clients consolidate their vendors.
Such trend puts mid-tier IT companies in a disadvantageous condition as large cost take out deals are bagged by big firms due to their capabilities across the multiple domains. However, industry experts are of the view that enterprises are also outsourcing large deals in specific domains for improving efficiency apart from cost savings. Such deals are coming in the way of mid-tier companies with specific expertise and domain knowledge.
Sources in the know said apart from KPIT and LTTS in the engineering services space, mid-tier firms like LTIMindtree, Tech Mahindra and Coforge are likely to bag large deals in BFSI (banking, financial services & insurance), and telecom verticals.
This is expected to improve their market share at a time when digital deals, which are discretionary in nature, are on hold. Indian IT firms have been cornering a major share of large deals coming to the market since 2020. At least half of the top global deals were bagged by Indian IT players during 2020-22 period.
HfS Research's data shows that Infosys won a $3.2-billion deal from Daimler and a $1.5 billion deal from Vanguard during this period. In May 2023, Infosys has won a large deal worth about $1.5 billion from global energy company BP. TCS bagged a $1.5 billion deal from US retail and wholesale pharmacy major Walgreens Boots Alliance (WBA) and $2.3 billion deal from US consumer research firm Nielson. In February this year, TCS won a large deal worth $700 million from the UK-based Phoenix Group. However, current slowdown has seen more number of smaller deals than large ones as clients are in a wait and watch mode.
"One significant difference between previous slowdown and the current one is that clients are giving small deals than outsourcing bigger ones. This may create a level-playing field for mid-tier players," said an industry source.
Niche mid-tier service providers can also win large deals and increase market share in their areas. For instance, KPIT, L&T Technology Services (LTTS) have been winning large deals in engineering and increasing their market share in engineering services space
- Pareekh Jain, an outsourcing consultant and founder of Pareekh Consulting, tells Bizz Buzz