Begin typing your search...
Microsoft adds vernacular touch to Outlook Lite
Outlook Lite's new features for Indian users, email composition in regional languages and SMS's within a unified platform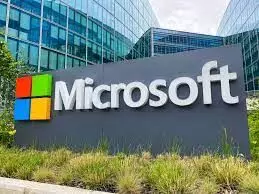 Microsoft has introduced new vernacular features in Outlook Lite, an integrated email and SMS application aimed at Indian users. This platform consolidates email and SMS functionalities, ensuring a streamlined user experience. It consolidates essential Microsoft Outlook features into a compact application suitable for lightweight devices across various networks.
Besides its reduced size, the app emphasizes meeting the requirements of users in emerging markets. The recent enhancements focus on two crucial aspects: support for Indian vernacular languages and integration of SMS capabilities, facilitating effective communication.
Addressing the diverse linguistic preferences in India, Outlook Lite incorporates features such as voice typing, transliteration, and reading emails in regional languages. This empowers users to compose and comprehend emails effortlessly in their chosen language. Whether dictating an email in Hindi, typing in Tamil and automatically converting it to English, or reading messages in Gujarati, Outlook Lite facilitates these interactions seamlessly. Presently accommodating five Indian languages—Hindi, Tamil, Telugu, Marathi, Gujarati—the app intends to include more languages soon, expanding its linguistic diversity to cater to a broader audience.
Additionally, Outlook Lite now supports SMS messaging, simplifying the management of transactional and promotional messages. Through a unified inbox categorized into sections like transactions, promotions, and personal messages, users can conveniently access relevant content. It also assists in keeping track of crucial appointments, travel bookings, bill payments, and reminders, ensuring these essential details aren't lost in information overload.
Rajiv Kumar, Managing Director of Microsoft India Development Centre and Corporate Vice President of Microsoft's Experiences and Devices, India Group, expressed, "The evolution of Outlook Lite reflects our commitment to creating inclusive digital experiences tailored for India's diverse communities. By integrating SMS capabilities and vernacular language support, Outlook Lite revolutionizes communication accessibility, offering users a more personalized and convenient experience".
Our goal is to empower individuals, irrespective of their location or language preferences, fostering seamless connections, collaboration, and productivity. This launch reaffirms our dedication to enabling everyone to achieve more, simplifying daily interactions while enhancing productivity and connectivity, he added.