Begin typing your search...
M&As in engg services space set to pick up
IT services firms, pure-play engineering services firms and PE funds looking at more inorganic opportunities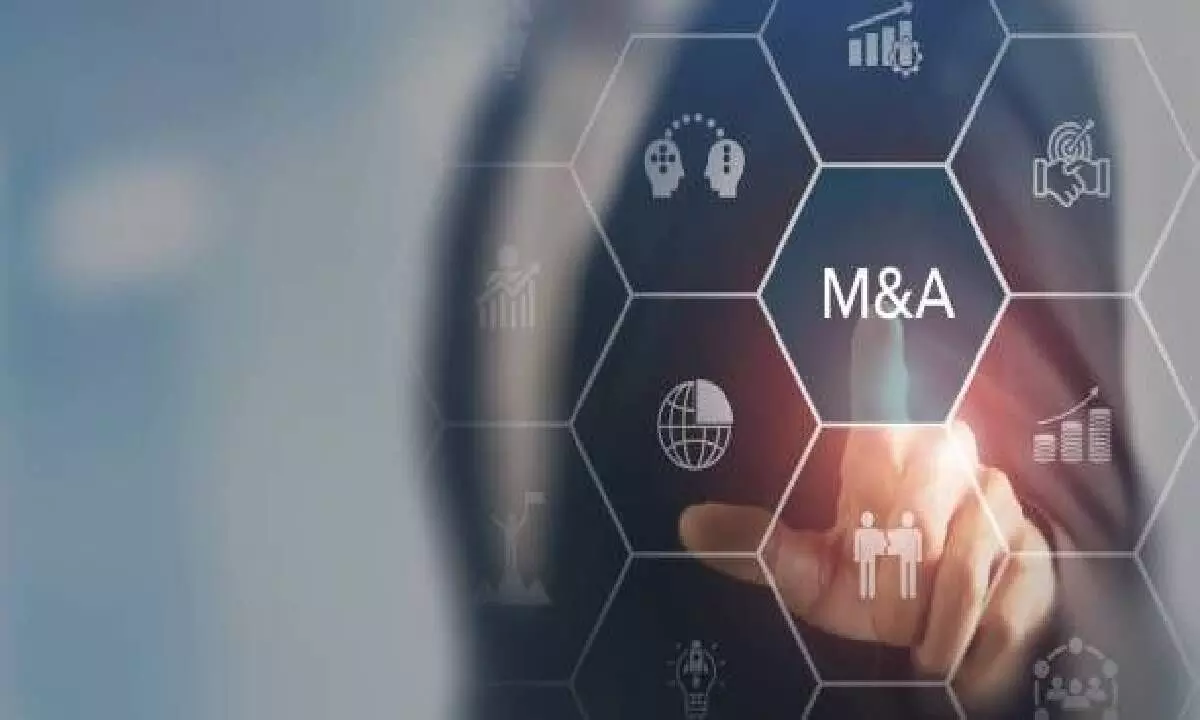 Bengaluru Mergers and acquisition (M&As) in the engineering services space is set to rise in coming quarters as IT services firms, pure-play engineering services companies and PE funds are looking at more inorganic opportunities to grow amid a tepid demand environment. According to experts and company officials, realistic valuation and slowdown in the broader technology market are responsible for driving this trend.

"Within technology space, engineering services remains a bright spot, while most other verticals are going through a slowdown. That is the reason IT firms are looking at boosting revenue growth by acquisition of engineering services companies. Even for the PE firms, realistic valuation and strong growth prospects are prompting them to make big bets on engineering services companies," Pareekh Jain, an IT outsourcing advisor and Founder of Pareekh Consulting told BizzBuzz.
In recent weeks, several large M&A activities have been reported in the engineering services segment. Last week, Global investment firm Carlyle said it would acquire a significant minority stake in engineering services company Quest Global for around $500 million, making it one of the largest deals in such space.
Singapore-based Quest Global is a leading global player in engineering, research and development (ER&D) services for the design, product development and operations of complex engineering systems. It has more than 17,500 engineers, across 67 delivery centres and offices, in 17 countries. It competes with the likes of TCS, Infosys, Persistent Systems, HCL Tech, Wipro and other IT firms with strong engineering services vertical.
Last month, HCL Tech said it would acquire a 100 per cent equity stake in ASAP Group, aGerman automotive engineering services provider, for Euro 251.1 million ($279mn). This acquisition is expected to help HCL Tech's engineering services by strengthening its advanced technology capabilities in the fast-growing auto motive engineering services segment in Europe and other key global markets. HCL Tech has the largest engineering services segment among its peers with an annual revenue run rate of more than $1 billion.
Not only IT services companies and PE firms, but also pure-play engineering services companies are actively looking at acquisition opportunities in order to boost top line.
"As part of our strategic M&A blueprint, we continue to look for appropriate acquisitions aligned with our strategy in the areas of automotive new tech in Europe, med tech & healthcare in USA and ISV capabilities," CEO & MD Amit Chadha said during the analyst meet post announcing its first quarter earnings.
Sources in the know said engineering services segment continues to perform better than the other IT verticals on the back of strong performance of manufacturing vertical. Travel and automotive also continue to perform well though telecom spend has come down. "Valuation of many engineering services firms have come down owing to the technology slowdown across the world. That is the reason, many companies are looking at M&A opportunities. So, we may see many more such deals in coming quarters," said Jain.