Begin typing your search...
IT cos likely to see fall in margins despite weak Rs
Declining attrition levels, higher employee utilisation unlikely to help the companies in Q4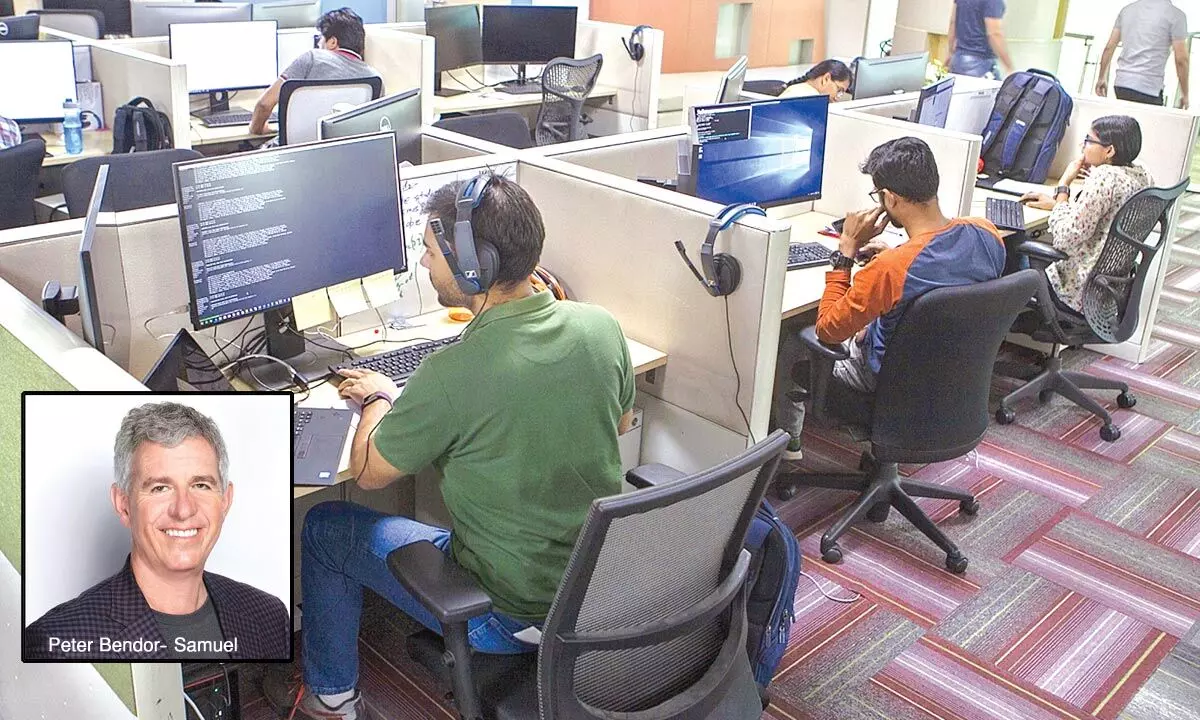 - Decline in revenue growth
- Attrition back to pre-pandemic levels
- EBITA margins to decline in sequential terms
- Low margin deals on the rise now
Bengaluru: Rupee fall, falling attrition and higher employee utilisation may not be able to push up operating margin of Indian IT companies as most of them are likely to report fall in margins during the fourth quarter of FY23.
Industry experts and brokerage firms are of the view that decline in revenue growth is shaving off gains coming from favourable factors like low attrition and rupee fall.
"Attrition is significantly down and almost back to pre-pandemic levels. This is very good news and will relieve some pressure on margins. That said the move to cost cutting may further put pressure on margins but even that is likely to be mitigated as it looks like we are going to see more work go offshore which is more profitable to the service providers. All said, it's a mixed bag with likely a modest downward pressure on margins," Peter Bendor- Samuel, CEO of global consultancy firm, Everest Group told Bizz Buzz.
After struggling with high employee churn for six quarters, attrition has started falling for most service providers from last quarter onwards. In Q4, results of which will be announced starting next week, this is likely to trend down further given the layoffs by global technology firms and startups. Accenture's announcement to cut 19,000 jobs globally has also created a nervous anticipation of Indian companies taking up cost optimisation measures going ahead.
Given falling attrition and freshers engaged in projects, employee utilisation is expected to inch further in Q4 and beyond. Apart from these factors, Indian IT firms in January-March quarter are likely to witness favourable cross-currency impact. During this period, GBP (British Pound Sterling) and Euro have appreciated against the dollar. This factor is expected to help operating margins by 100-150 basis points during the quarter. 1 percentage comprises 100 basis points.
Despite all these favourable factors and cost optimisation moves by Indian IT firms, decline in revenue growth during fourth quarter is likely to take a toll on margin.
"EBITA margins of most companies are expected to decline in sequential term. Major headwinds for the same would-be muted revenues for the quarter," ICICI Securities said in a note.
According to the brokerage firm, TCS, LTIMindtree & Coforge are expected to witness margin increase in Q4 of FY23. Infosys, HCL Tech and Wipro are likely to post margin decline in sequential term during this period.
According to sources in the know, while most large firms are winning large multi-year contracts, these deals are coming at a low margin. Moreover, contracts are facing time to ramp up impacting the operating margin profile in recent months.
"We don't see large degree of layoffs by Indian IT firms as a measure of cost optimisation like Accenture. Domestic IT firms are conservative in this aspect and will only take such step as a measure of last resort," said Siddharth Pai, an IT outsourcing advisor & Founder and Managing Partner of venture capital firm Siana Capital Management.
The move to cost cutting may further put pressure on margins. All said, it's a mixed bag with likely a modest downward pressure on margins
- Peter Bendor- Samuel, CEO, Everest Group, tells Bizz Buzz