Begin typing your search...
Govt appoints S Mohanty as acting chairman of LIC
At present, Mohanty is working as a MD of LIC; He assumed his current charge on Feb 1, 2021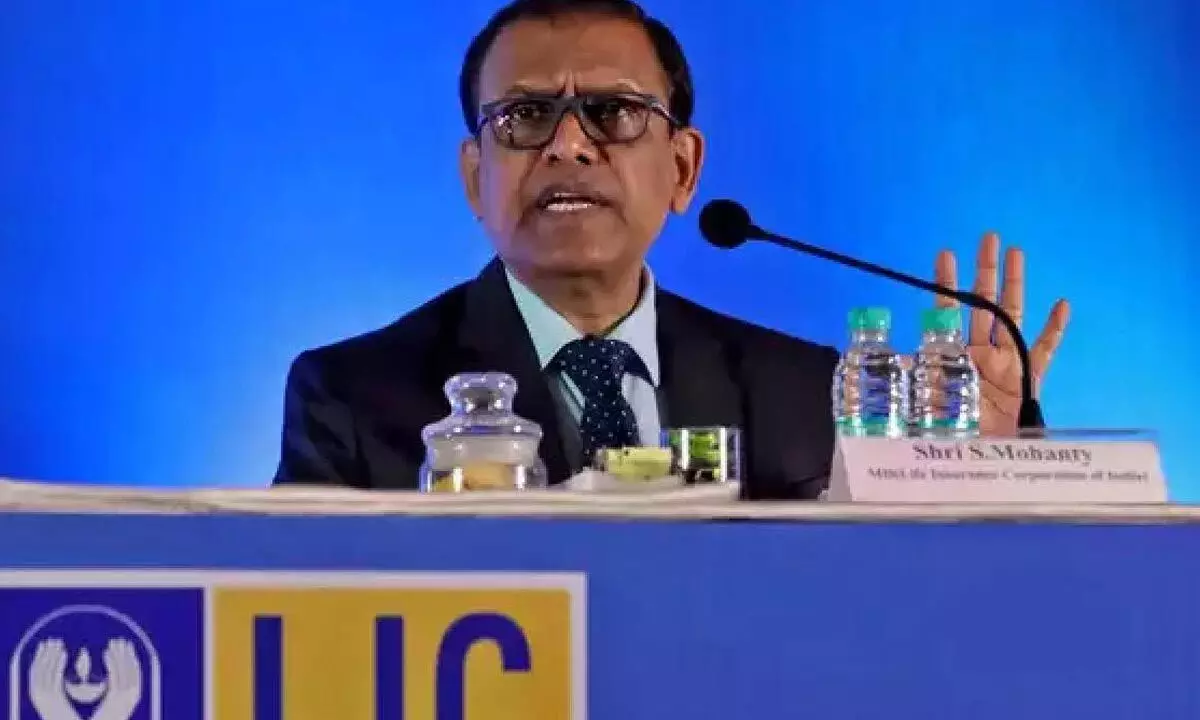 Mumbai: The Government has appointed Siddhartha Mohanty (59) as the acting chairperson of the insurance behemoth, Life Insurance Corporation of India (LIC) for a period of three months starting March 14 or until the appointment of a full-fledged chairperson.
At present, Mohanty is working as a managing director of LIC. He assumed his current charge on February 01, 2021.
Currently, BC Pattnaik and Mini Ipe are also working as the MDs of LIC and MR Kumar is the chairperson of the Corporation until March 13. Raj Kumar, who had been serving as MD, hanged up his boots, on completion of one year extension, in January-end.
It was speculated that MR Kumar may be given third extension so as to make him able to be in office until June 13 when he turns 62. But nothing of that sort happened.
MR Kumar, who was on his second extension, completed his term on Monday (March 13). The new process of appointment of a regular chairperson of LIC was yet to begin by Financial Services Institution Bureau (FSIB), which is the competent authority for the same. It is why the appointment of Mohanty as acting chairman. Though, he will be enjoying all the powers a regular chairperson of the Corporation has, during his stint as an acting chairman, as per the information as shared by LIC to the stock exchange.
Two executive directors of LIC, M Jagannath and Tablesh Pande have already been recommended by FSIB, the government's head hunting agency for the top posts of state-owned bank and insurers, to be appointed as MDs of the corporation, still they are waiting for the final orders for the same.
Mohanty, as the senior most MD of the corporation is a likely candidate for the post of chairmanship of the Corporation. He can get a two-year tenure as LIC chairman until he reaches 62, subject to their appointments getting cleared by the Appointments Committee of Cabinet (ACC).
Jagannath, zonal manager, South Central Zone, LIC will be succeeding Raj Kumar who retired in January end while, Pandey will replace BC Pattnaik who will be retiring in March-end.
Besides, after two new MDs join, government will have more names of MDs while shortlisting the names as in the new norms, only MDs can be considered for the post of the chairman. Earlier, executive directors of the Corporation were also eligible for such shortlisting.
Though, there were some talks earlier that the government may go for a private sector candidate for the LIC chairperson, it may not be the case now. Before the listing of LIC, the government had proposed a few changes in the existing top level structure of the organisation and had said a LIC chairperson can continue up to 62 years of age.