Begin typing your search...
Falling biz from existing clients haunts IT firms
This is the key reason behind tepid growth projections despite robust deal pipelines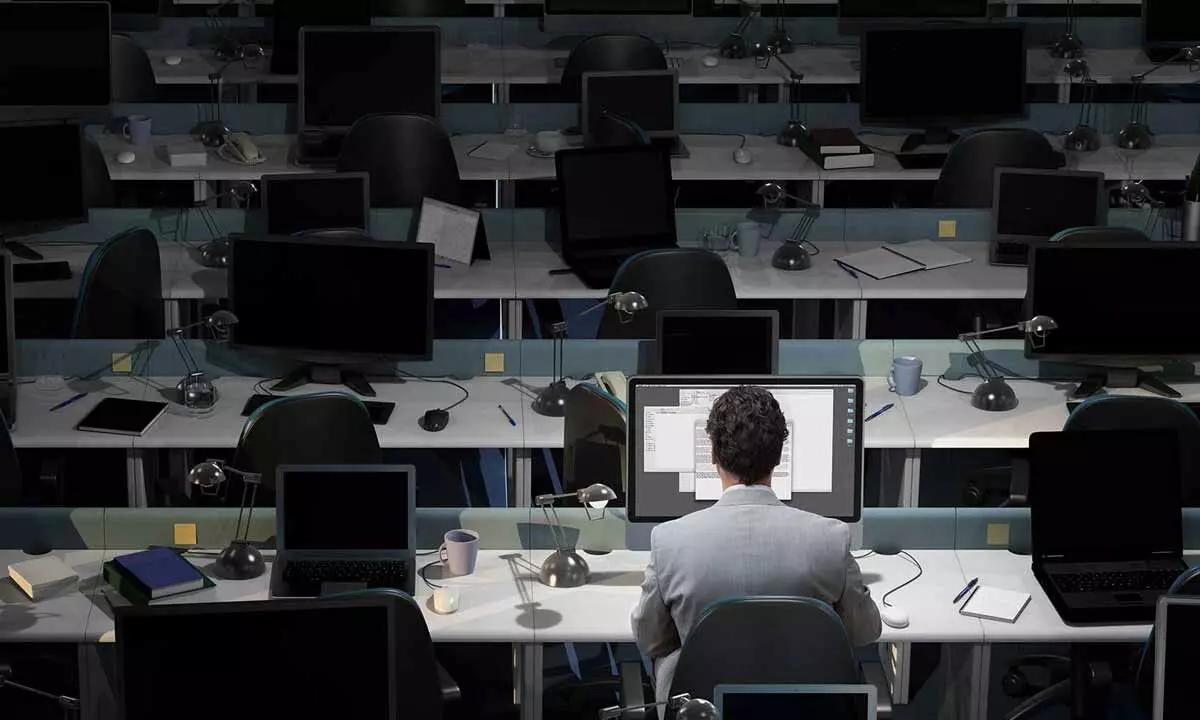 - Unplanned project execution
- Delays in decision-making, which resulted into lower volumes
- IT cos have some one-time revenue impact
- Some signs of stabilization in March
- However, the environment remains uncertain
Bengaluru: Big IT firms are projecting a single digit revenue growth rate for the current financial year despite winning several large deals as these companies continue to lose business from existing clients.
Industry sources are of the opinion that the loss in existing business from the clients far exceeds the new wins. Moreover, delay in execution of large projects is another reason for IT firms to come back to a growth rate that matches the pre-pandemic era growth rate.
"This disconnect between good bookings numbers and revenue decline is due to the erosion of existing business. There is also some lag as the large cost saving deals take time to ramp up," Peter Bendor- Samuel, CEO of global consultancy firm, Everest Group, told Bizz Buzz.
IT industry officials reflected similar sentiment during the fourth quarter earnings.
"During the quarter, we saw unplanned project ramp downs and delays in decision-making, which resulted into lower volumes. In addition, we have some one-time revenue impact. While we saw some signs of stabilization in March, the environment remains uncertain. Despite a strong deal pipeline, we are factoring in the uncertain economic environment, which is reflecting in our guidance," said Salil Parekh, CEO of Infosys, during post earnings press conference.
TCS reported a strong deal pipeline with fourth quarter TCV (total contract value) coming at $10 billion, which included one mega deal worth around $750 million with UK-based insurer Phoenix Group. For FY23, the company reported a TCV of $34.1 billion. Infosys bagged large deals worth $2.1 billion in Q4, while for FY23, the total dealwins were at $9.8 billion. Wipro won $4.1 billion worth outsourcing contracts and had a large deal TCV (total contract value) of $1.1 billion during the quarter ended March 2023.
"Wipro continues to sign strong bookings, but revenue conversion is still awaited on account of delayed ramp ups of existing deals as well as delayed start for some of the new deal signing. It is also reflected in weak Q1 revenue guidance. It is also a reflection of possibly weak numbers from their consulting business (numbers not disclosed, but mid-teen revenue mix in our view) which are the first one to face issues in a weakening macro situation," ICICI Securities wrote on a note on Wipro.
Meanwhile, management of most firms has said that client requirements are changing with most enterprises focussing on cost savings aspect. This is the reason that digital spends are going down or new investments in digital space is not coming to the market.
Sources in the know also said that competition in the deal space is intensifying with even large firms competing for small-sized deals in order to protect their revenue growth.
This disconnect between good bookings numbers and revenue decline is due to the erosion of existing business. There is also some lag as the large cost saving deals take time to ramp up
- Peter Bendor- Samuel, CEO of global consultancy firm, Everest Group, tells Bizz Buzz