Begin typing your search...
We always enhance quality of life through the spaces that we create
There is a huge vacuum of quality and credible real estate players in Delhi-NCR - both in commercial and residential segments, says Rishi Raj, COO, Max Estates Ltd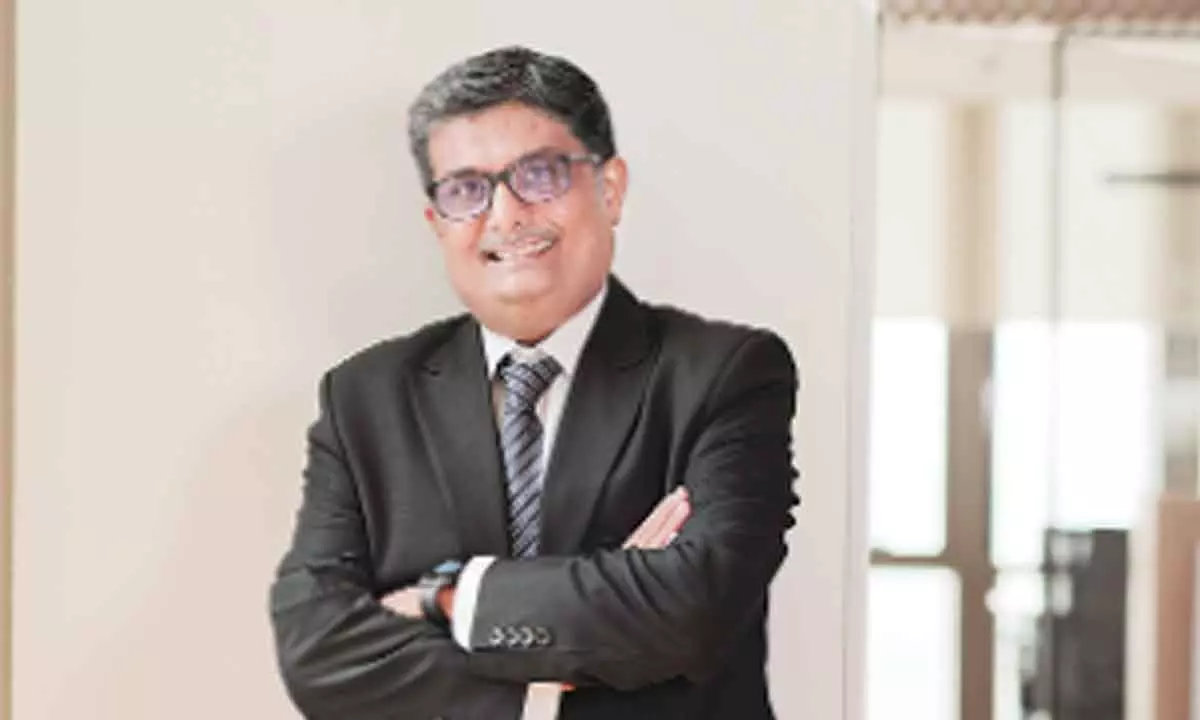 Earlier this month, Max Estates Limited, a wholly-owned subsidiary of Max Ventures & Industries (Max VIL), acquired about 10 acres of mixed-use residential land parcel in Noida for a consideration of Rs 306 crore. Max VIL is part of the $4-bn Max Group.
Bizz Buzz spoke to Rishi Raj, COO, Max Estates Ltd, about his company's philosophy, operations, and future plans. The company believes in the concept of 'natural ownership,' a term that was introduced by John Stuckey and Rob McLean of McKinsey in the late 1980s. In the corporate world the natural owner concept distinguishes between two kinds of business units within a group: which have a higher valuation under its ownership than it would under any other owner; and which should be divested.
You joined the Max Group in 2016 with a focus on creating a powerful real estate brand. How has been the journey so far?
Max Group has a legacy of 40 years. Over time, it has been in the business of telecom, pharmaceuticals, healthcare, insurance, packaging films, and more recently into real estate and real estate-enabled businesses. Over the last four decades, the group's portfolio has undergone a few strategic transformations to focus on businesses keeping in mind the principle of 'natural ownership.'
Today, the focus of the group is on life insurance, senior care and real estate business (both commercial and residential real estate). Across its businesses, it has a total customer base of 4 million, with around 400 offices spread across India and an employee strength of more than 16,000.
Established in 2016, Max Estates is the real estate development arm of Max Group. We believe there is a huge vacuum of quality and credible real estate players in Delhi-NCR—both in commercial and residential. The combination of the market opportunity, the group's passion and expertise in real estate (historically, for example, all our hospitals were built grounds-up) and a brand presence that is trusted and known for superior corporate governance led us to formally enter real estate with focus on Delhi NCR as the playground.
Do you think that you have attained the goal you set in 2016?
Max Estates is driven by its purpose to 'Enhance quality of life through spaces that we create.' Though a relatively small player in the mega real estate sector, within the first five years of its conception, Max Estates has made a difference, particularly in terms of resetting the bar of customer expectations in quality commercial office space.
We have delivered around 1.5 million square feet of real estate developments already, with Grade A+ developer managed commercial buildings, built on our unique concept of WorkWell.
Our current developments, Max Towers and Max House, have both been 100 per cent leased out, a testament to the quality workspaces we have provided. Both Max Towers and Max House have also been certified for Green and Health and Wellness Rating, with Max Towers earning the LEED Platinum rating for Green, IGBC Platinum rating for Health and Wellness, and Max House receiving Gold rating for both. Our developments have enjoyed a surge in leasing demand and commanded premium rentals, even during Covid-19, a clear testimony to the quality of our projects.
What has been your contribution to safeguarding the environment?
At Max Estates, we recognize the responsibility we have toward creating sustainable and resilient urban environments. Our philosophy of WorkWell is built upon the three pillars of Max Group's values—Sevabhav, Credibility and Excellence. All our developments have received esteemed green certifications and ratings.
It is a well-known fact that built infrastructure indeed is one of the major contributors to climate change. As a progressive real estate player, we have continually tried to make a positive contribution to the environment by continuously benchmarking and upgrading energy efficiency best practices including shift to renewable sources. This coupled with energy efficient designs, choice of sustainable materials, and effective waste and water management ensures the well-being of our tenants along with the environment, which is a true marker of success for us.
You say that your marquee projects include a one-of-its-kind commercial office space Max Towers, on the edge of South Delhi. What makes it one of its kind?
What differentiates us from our peers is the equal focus on hardware and software. Our philosophy of WorkWell focuses on holistic wellbeing of our occupiers—both physical and emotional. With the changing role and purpose of offices in the new normal, we have attempted to create holistic spaces with a suite of amenities, including sports facilities, retail avenues, restful places for recreation like meditation rooms, and more, to ensure all our tenants' needs are catered to within a single ecosystem.
Max Towers is a next-generation office building: providing an on-demand, community-enabled, and experience-driven work environment.
At Max Towers, the office space is designed to address the future of work, with the highest level of air filtration and sanitation, state-of-the-art auditorium and multi-purpose hall, a 230-seater food court integrated with an al-fresco dining space, and suite of other amenities, including an open-air cricket cage, badminton court, meditation room, early learning centre, fitness hub, food and beverage outlets, paying homage to Max Estates' philosophy of WorkWell.
You have entered into a JV with New York Life. You are in realty, whereas NYL is in life insurance. What kind of JV is this?
When we started our life insurance business in India, New York Life was our partner. They later exited India based on a global mandate, but our relationship continued. New York Life came in as a shareholder of the holding company that owns the real estate business. They also invest selectively at the project level. The most recent joint venture with NY Life in 2020 was created to develop Max Square, our third commercial development which is set to be delivered in Q3 of this year, where New York Life is a 49 per cent JV partner.
Where do you see your company five years from now?
Our purpose is: 'Enhance quality of life through spaces that we create.' And, our strategy to deliver on this purpose is: 'One region and multiple asset classes.'
As a part of this strategy, we are focusing on Delhi-NCR over the next three-five years. Our aspiration is to acquire opportunities that will add to the development potential of at least a million square feet each per year in both commercial and residential segments in coming years, leading to a combined development portfolio of 6-10 million square feet in the coming three-five years.
With the acquisition of a 10-acre prime land parcel in Noida on Noida Expressway, a well-established and well-connected micro market, we mark our beginning in the residential real estate segment.