Begin typing your search...
Upskilling demand booming in India, driven by rapid technological changes
Enterprises are mandating upskilling for employees to win tech projects, and carving out separate budgets for it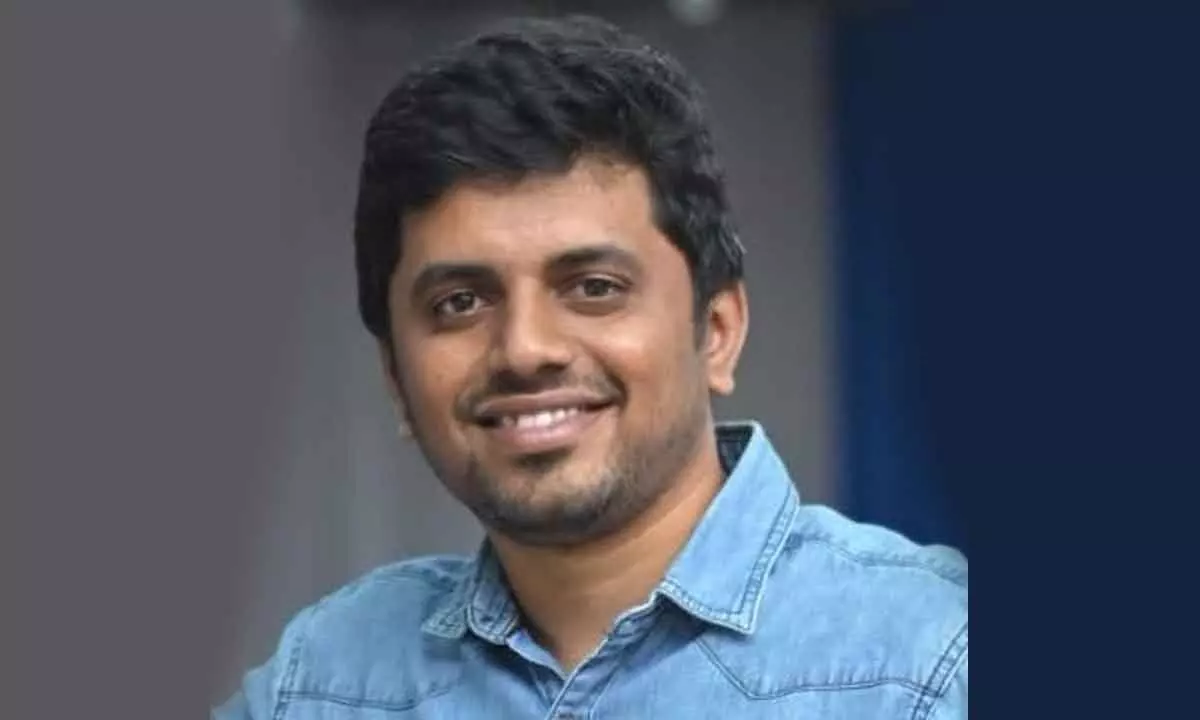 India remains the technology hub of the world with a huge talent base. Despite such availability of talent, talent shortage is acute in emerging technology areas like AI, ML, data science and others. Many upskilling platforms are trying to bridge this gap by providing various certification courses. Spoclearn is one such upskilling platform that provides more than 50 courses with focus on various technology domains and management topics. In a conversation with the Bizz Buzz, Bharath Kumar J, Co-founder and Head of Strategic Partnerships at Spoclearn said the company sees huge growth potential of the company going ahead given the upskilling requirement. It has already tied up with more than 30 corporate houses across India and the world, which it aims to increase it to around 100 in the coming quarters. The company also eyes more than 10,000 individual learners getting their certification through its upskilling platform. The bootstrapped company has already achieved profitability and is currently funding all its expansion plans through internal accruals. The upskilling platform is also planning to set up physical learning centres in the coming financial year

How is the demand environment in the skilling industry as of now? Have technology slowdown and low hiring impacted the demand for upskilling recently?

Overall demand is good in the skilling industry and all major players are performing well. There is a mandate for enterprises to upskill their people for bagging technology projects. Therefore, companies have carved out separate budgets for skilling their employees. Also, apart from internal training programmes, companies have to certify their employees with upskilling platforms. So, the demand for training programmes remains sound with online training taking the centre stage.
Can you give an overview about Spoclearn's inception? How has been the journey so far?
We want to be one-stop solution for both professionals and corporates. We started in 2020, in the midst of Covid pandemic. We are three co-founders and all belong to the training industry. We spent 13-14 years in the industry before embarking on the entrepreneurial journey. We were working professionals before entering this journey. It is a new experience for all of us. It is still a learning experience. Last three years have been an exciting journey with a mix of ups and downs. Training industry has its own cycle. March to November is considered to be the golden period for the training industry. Then, the next two-three months, it is a lean period as most of the corporates must have exhausted their allocated budgets and have gone for their holidays. Even it is a lean period as far individuals are concerned. The journey so far has been good. We have made mistakes. We have learnt from those mistakes and have done pretty well. From year one, we have improved our numbers.
We don't have our offline classrooms. We send our trainers to the client locations for inhouse training. We have also done consulting. We have offered our consulting services in Japan, Hong Kong, US, and many other nations. Other than India, we have given training programmes in 15 countries.
How many courses your platform currently offers? Do you plan to expand your portfolio in the near future?
Currently, we offer more than 50 courses. In the next 5-6 months, we are in the process of expanding our offerings to around 100. Most of our courses are technology-related. We also provide management-related courses. Enterprise transformation, business agility, and many such aspects are covered through our courses. We have both enterprise and individual clients. These two segments contribute equally to the top line. Close to 6,000 individual learners have completed various courses since inception. In the enterprise front, more than 10,000 learners have been trained through our platform. We have tied up with more than 30 corporate houses, which are spread in India and globally.
Can you throw some light on the kind of placement support programme provided by you? How is the response to this initiative?
Placement is a new vertical created by our company. It is especially for college and university students. We provide many industry-relevant courses such as data science. Data science is a much sought-after domain in a country like India. For these kinds of courses, we have started batches where we train students for four to six months. Every course has specific duration. In these courses, what we try to provide is 100 per cent job assistance. We are trying to facilitate 10-15 interviews through our hiring partners. While engineering colleges provide foundation courses, we try to provide practical training to students. We have recently started the vertical and slowly, we are gaining traction. We are partnering with engineering colleges and are entering into Memorandum of Undertaking (MoU) with these colleges.
Recently, we have signed such MoU with DY Patil College in Maharashtra. There are 12 colleges in DY Patil College that come under this agreement. Similarly, we have tied up with GITAM University. So, we are signing these MoUs with many tier-I and II colleges. Especially, the need for placements is high in tier-II colleges. Through our programme, we want to create a level-playing field for tier-II engineering colleges. We are expecting 250-300 students per batch in next 2-3 months. By the end of March, we expect to enrol around 3,000 students.
We have partnered with third-party consultants who have experience in the placement area. We have joined hands to provide the required number of skilled candidates that the industry needs. As far as trainers are concerned, we have around 200 plus trainers across the globe for different levels of certification needs. We have trainers from the US, Europe, China, Japan, Hong Kong and India. Trainers are freelancers, whom we have collaborated. We have stringent selection method for trainers before onboarding them.
What are your expansion plans in different segments in the coming quarters?
As far placement assistance is concerned, we will train around 3,000 students in the next six months. We aim to increase our corporate tie-ups to 100 by the end of current financial year from current 30. As far individual training is concerned, we want to increase it to at least 10,000 in coming quarters. We have realistic figure in our minds and we are confident of achieving these targets.
Are you adequately funded now? How you raised money from external investors? Do you have any plans to raise capital to fund your future growth?
Currently, we are adequately capitalised and we don't have any requirement of external capital. If situation arises, we will look at it. We are bootstrapped so far and have not raised any capital from external investors. We are a profitable entity and our internal accruals will take care of our expansion plans. We scale up with proper research and data. Next year, we are planning to set up offline class rooms. We are in talks with vendors in major metros for setting up such centres. Hyderabad, Mumbai, Pune, Chennai, Kolkata and others are in our radar to set up such centres.