Begin typing your search...
This B'luru-based startup with its full stack operating system helping restaurants streamline their operation
Through its SaaS product, the Y Combinator-backed Explorex assists restaurants in customer acquisition, payment, access to credit and many more services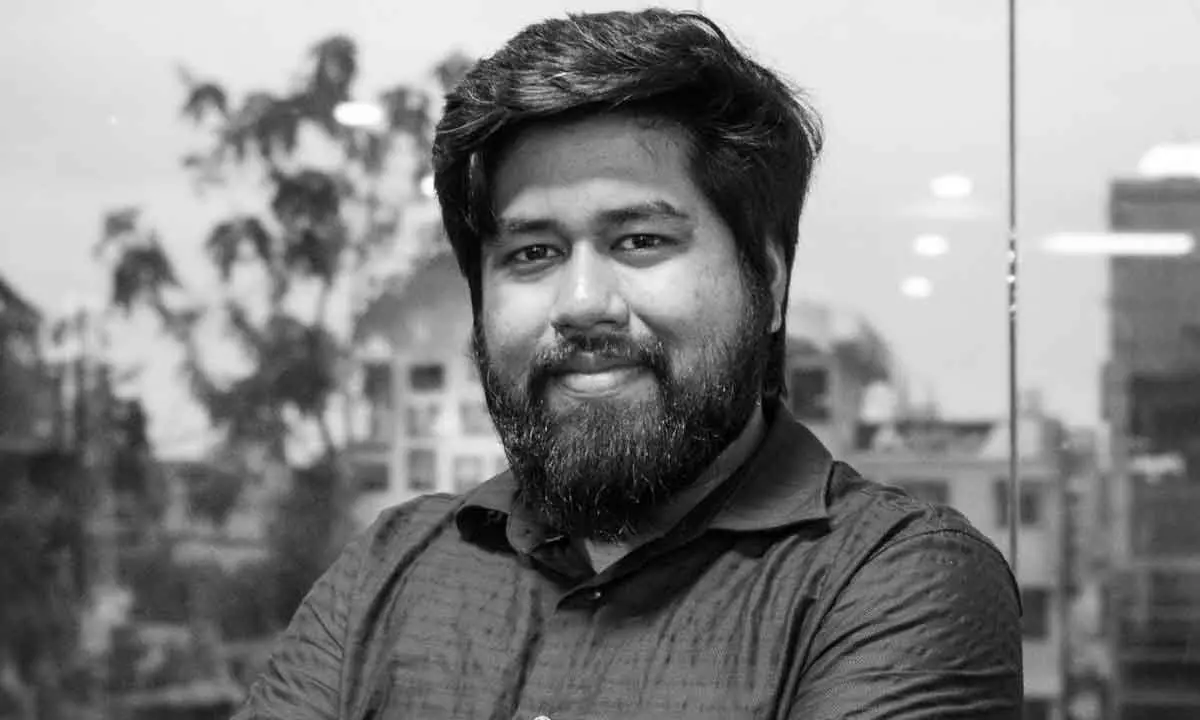 Restaurant operations are considered to be one of the trickiest among all business enterprises. To provide seamless services to the restaurant industry, Bengaluru-based Explorex leverages a full stack operating system. The Y Combinator-backed startup calls itself a compound startup as it tries to solve many interconnected problems of the industry.
In a conversation with the Bizz Buzz, the company's Co-founder & CEO Mainak Sarkar said that the company has entered into lending facilitation business through its tie-up with NBFCs and fintechs. The startup has already onboarded close to 400 restaurants so far and is confident of increasing it to more than 1,500 by end of this year. The company has expanded its operations in cities like Kolkata and New Delhi and is planning to soon enter cities like Mumbai, Pune and Goa. He said lack of liquidity is the prime reason for shutting down of many players in the hospitality industry and the startup is keen to solve this critical problem
Can you provide an overview about features of Explorex?

The SaaS (software as a service) service, we provide, is part of our overall offering. But our offerings are larger. Through the SaaS product, we help restaurants in terms of customer acquisition, payment, access to credit and many more. That is the main part of the business and that's reason that we are extremely different from any other solution that exists.
In that way, it's a new concept and not exactly a SaaS product. We are rather a compound startup. The principle of compound startup is that it solves a whole set of problem. For example, we have partnered with financial institutions for providing credit facility to restaurants. Another example is in a high pressure situation, the staff can enter the table number of the guests and the amount of reflected automatically on the device. So, they don't have to put them manually. After the payment is made by the guest, it is automatically recorded. So, the staffers don't have to reconcile the accounts after the restaurant is closed. In this way, minimal to no pilferage is ensured. Moreover, on the basis of revenue and cashflow, we are providing access to credit through our partnership with lending partners like fintechs and NBFCs.
What we do is to pass the payment information so that they can have access to credit from these partners based on the revenue earned on month-on-month basis. Currently, how our restaurant partners operate is that they don't own the properties of restaurants they run. As these are rental properties, they are not able to give anything as collateral for raising a loan. As we have the information of their revenue and cashflow, we pass on that information to our lending partners. That's how, we are heavily differentiated from other SaaS players in the marketplace. Moreover, we leverage our IIT alumni network. Also, because of our payment app, which is connected to banks on the backend, all payments are settled by 9 AM next morning. This is a huge thing for the restaurant owners as they operate on the model of revolving cash. Therefore, we provide multiple inter-connected services to restaurant industry through our platform.
How many restaurant partners have been onboarded by Explorex so far? What kind of growth do you expect going ahead?
We have more than 400 restaurant partners and we expect to close this year with over 1,500 restaurants. We expect this kind of growth because of strong response to our offering. In Bengaluru market, the word-of-mouth message is very strong. While our sales team is reaching out to restaurants, even our existing restaurant partners are referring many to our platform. Out of Bengaluru, we have already launched in Kolkata and New Delhi and are in the process of launching in Mumbai, Pune and Goa soon. That is the reason that we are expecting such high growth rate. By end of this year, we are hopeful of recording $100 million worth transactions on our platform.
As far as funding is concerned, we have it in place. We raised $5 million last year itself. What differentiates us from consumer businesses is that we don't have very discounting model. We have operational expenses and most of our cost is from payroll. Another thing, we have figured out is that we don't need operation team at every place, we operate. For instance, we have a few restaurant partners in Lucknow but we don't have any operational team there. That is the reason that we will grow without much increase in our costs.
You are an Y Combinator-backed startup. Have you faced any problem during the Silicon Valley Bank crisis?
We basically don't put our funds in one place and have diversified it. We were exposed to the maximum 5 per cent to SVB. Nobody lost any money at SVB. So, when the bank opened up, we took out the 5 per cent money and put it in other places. We diversified from the early stage.
How big is the team now and what are your hiring plans?
We are around 65 people now out of which 25 staffers are in the engineering team. We will hire both on the sales and operation fronts. We have recently brought in some senior leaders who have established themselves in their respective fields. We are also adding more sales people on the ground.
Can you throw some light on the aspects of being breakeven?
We are very close to be breakeven. On the basis of subscription revenue, we can be breakeven. But the idea here is to provide multiple services to restaurant partners.
What kind of key challenges that Explorex can face going ahead? Will you be able to provide a glimpse on this aspect?
Look, we are building a compound startup. Nobody is catering to the inter-connected requirements of clients, which we do at Explorex. That is the reason that we are very different from other startups. Definitely, there are challenges. But there are a lot more challenges for a new player to come in and set up a similar platform.
How do you make money? Can you give some sense about the monetisation models?
Of course, SaaS is subscription-based. As far as facilitation for lending is concerned, no risks obviously sit on our book. There are established methods of fees charged based on lending, that we may follow. We are just starting out the lending operations and will figure out a way to monetise. But we don't want it to be a big hassle or creating a pressure on restaurant owners. We want to do it in the friendliest way to our merchants and lending partners. As far as data safety and security is concerned, we are following all protocols.
What are your expansion plans beyond India?
Depending on the opportunity, we will plan our entry into the US or European market. But our focus is on India for now. We will also focus on the Middle East and South East Asian countries.