Begin typing your search...
There's still huge scope for TReDS to reach out to more MSMEs, corporates
Sees month-on- month growth of `100 crore in throughput since lockdown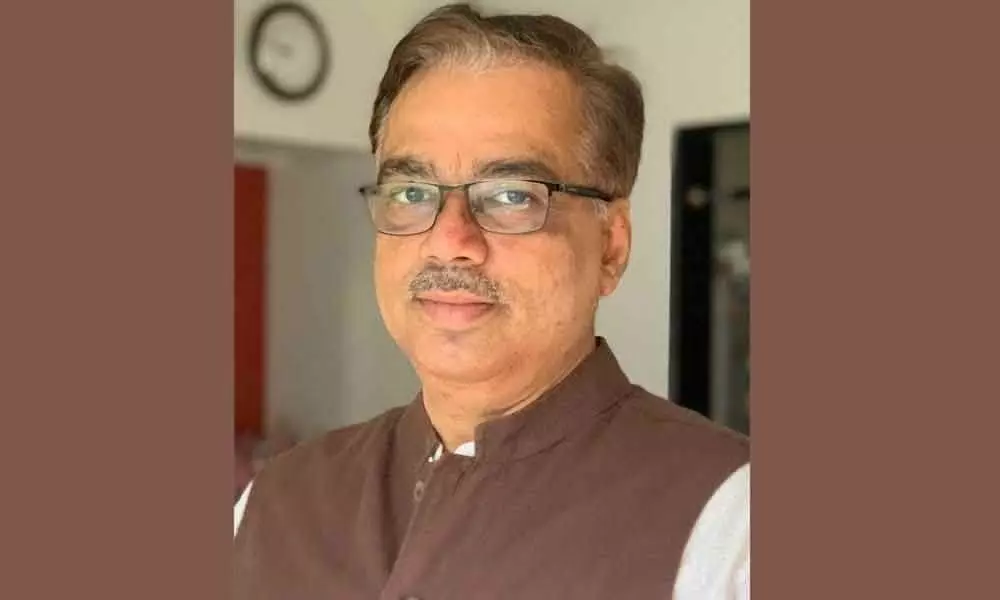 Trade Receivables and Discounting System (TReDS), an electronic platform for facilitating the financing and discounting of trade receivables of MSMEs through multiple financiers, has proven its worth during Covid-19 by facilitating capital infusion for MSMEs through clearing invoices within 48 hours without any recourse. "Receivables Exchange of India (RXIL) is India's first TReDS platform, backed by leading institutions of the country counting NSE, SIDBI SBI, ICICI Bank and YES Bank as its shareholders. It aims at settling trade receivables worth Rs 6,000 crore for this financial year," Ketan Gaikwad, RXIL's Managing Director and Chief Executive Officer, tells Bizz Buzz in an exclusive interview
How does the TReDS platform function?

TReDS brings together suppliers, corporate buyers and financiers. The platform allows either sellers or buyers to initiate the transaction and upload invoices. Invoices move to the bidding que, post-approval from the interest-bearing party. Once the lowest bid is accepted, the seller receives funds against the invoices factored within 48 hours of acceptance. The buyer's account is debited on the repayment date and the financier's account is credited. The whole process is automated here with the help of the National Automated Clearing House (NACH) mandates.
What has been the impact of Covid-19 on RXIL?
One of the major reasons for the introduction of TReDS was to ensure timely payments to MSMEs, allowing them to access credit at an interest rate which would be offered to their buyers. The other reason for bringing TReDS was formalisation, to provide MSMEs an alternate source of creating credit history. If you see the journey since the lockdown period, the transactions on RXIL's platform had seen a dip to Rs 60 crore but started picking up from June. It has surpassed the pre-Covid levels and has consistently crossed Rs 500 crore in the last three months. This month, we have reached about Rs 600 crores. There has been a month-on-month growth of Rs 100 crore in the throughput since the lockdown. RXIL has settled trade receivables worth Rs 3,000 crore so far this financial year and aims at closing in on Rs 6,000 crore. The lockdown resulted in RXIL seeing a tremendous increase in the number of MSMEs requesting to be onboarded to the TReDS platform. On an average, we have received about 2,000 requests every month since the lockdown began. Considering that we have digitised the onboarding process, it is now easier for MSMEs to avail the benefits of TReDS if their corporate buyers are registered on the platform.
What are the key factors that have contributed to this jump in transactions?
"There are multiple factors to consider here, but the three main factors are -- The change in the mindset of CPSEs and corporate buyers towards TReDS. We have observed that corporates who had previously registered on the platform as a formality have started transacting since the lockdown began. Corporates that were earlier shying away from the platform have now realised the importance of supporting the MSME ecosystem. It is only when the ecosystem is supported, with the marginalised participant taken care of, only then the overall economic growth can be ensured. Second, the registrations by MSMEs and corporates have jumped in the last two quarters as the registration fee was waived off under SIDBI's Swavalamban Crisis Response Fund (SCRF). Thirdly, complete transparency is one of the key factors for the platform's success. The government has complete information access - total invoices uploaded for consideration, invoices accepted and invoices due for clearance."
What could improve further for TReDS to reach its total financing potential?
Between the three companies, we have a combined potential of 1 lakh crore. More companies, particularly PSUs and CPSEs, need to start transacting on the platform. The MSME Ministry is playing an active role to support TReDS by asking them to onboard the platform. Collectively, while 160 PSUs would have registered between the three TReDS platforms, only 15-odd PSUs are transacting on the platform. PSUs and large corporates utilising the platform have immensely benefited in terms of savings in the form of cost of funds, which can go as low as 4.9 per cent per annum, as opposed to paying 12-13 per cent a year, through traditional debt-funding instruments like OD.
How MSMEs have benefitted through the TReDS platform?
TReDS has so far processed over 24,000 crore worth of invoices that have helped over 14,000 MSMEs with better liquidity and access to funds on favorable terms since 2017. RXIL alone fulfilled over 237,620 invoices amounting to Rs 6165 crore. This is a step towards bringing the dream of Atmanirbhar MSMEs into reality by giving them the liquidity from their own invoices. Considering that we have digitised the onboarding process, it is now easier for MSMEs to avail the benefits of TReDS if their corporate buyers are registered on the platform. TReDS as a solution has never been more appropriate to not just help MSMEs mitigate and tide over these uncertain times but also enable large corporates to honour their payments to MSME suppliers.
RXIL's target is to onboard 6,000 to 7,000 MSMEs, out of which 3,500 have already registered so far. We urge MSMEs and corporates to register with TReDS and avail the benefits of quick and easy financing. TReDS offers a win-win proposition to large corporate buyers and their MSME sellers. The MSMEs get their dues paid on time while the corporates can enjoy an extended credit period. While 14,000 MSMEs have benefitted so far, there is still a huge scope for TReDS to reach out to many more such enterprises across the length and breadth of the country.
Any developments in the pipeline that with further aid financing through the platform?
RXIL is currently testing trade credit insurance in a sandbox environment with Tata AIG Insurance. Once approved by the regulator, it will benefit corporates with lower rating to get finance and the financiers to get a risk cover against such invoice discounting.