Begin typing your search...
Tech spend among insurance firms remains strong: Applied Systems CTO
The tech firm, which provides cloud-based software products for insurance automation and brokerage management, is expanding its staff strength in India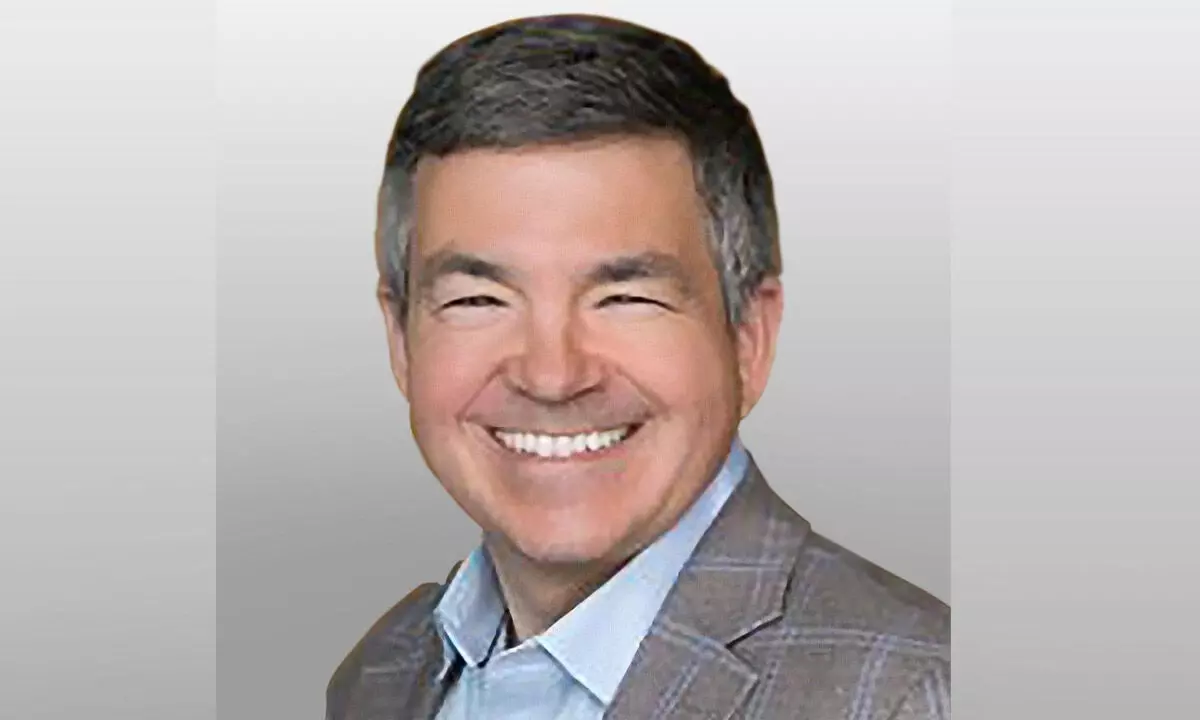 Global slowdown fears are posing growth challenges to financial services sectors. Many fear that slowing growth could impair technology spending in coming quarters. However, many companies operating in the banking, financial services and insurance (BFSI) vertical, see no adverse impact on technology spending as yet. Especially, technology firms operating in insurance segment see any slowdown may prompt enterprises to opt for more insurance products, thus fuelling growth. In a conversation with the Bizz Buzz, Rich Belanger, Chief Technology Officer (CTO) of Illinois-based technology firm - Applied Systems said the company expects good growth opportunities in 2023.
He also said that India with its large base of talented and capable engineers, is an important centre for the company to design and develop products for the global market. Its Global Capability Centre (GCC) in Bengaluru is already leading many product development initiatives. The tech firm, which provides cloud-based software products for insurance automation and brokerage management, is expanding its staff strength in India. Despite rising wages, India remains a very competitive market for the global technology firms, he added.
How is the overall demand environment in the financial services industry? Can you throw some light on the demand outlook for Applied Systems?
Our business is really focused on an element of the insurance industry. In particular, our software is heavily used by insurance brokerages, and agencies to manage their businesses. We continue to see strong demand for our products across all the markets that we serve and are really not seeing any slowdown. We are also seeing a lot of positive demand signals from customers. Our customers are still spending and growing. However, we are carefully watching the situation as we see a lot of things happening with many technology firms laying off staffers. Demand continues to be very robust. Customers are still buying. We are not really seeing any sign of a slowdown. Also, as interest rate goes up, pressure (on profitability) also goes up. With risk going up, customers are seeking insurance coverage. That is good news for companies like us.
What kind of role is India development centre playing in design and development of new software products and solutions?
India is a key part of our global product development capability. For Applied Systems, there are products that are 100 per cent built, managed and developed out of our India office. We are also developing a new generation of analytical products that are being built jointly in the US and India. And from India, we have new products coming out as well. We are currently integrating a product called 'Tarmika', which handles commercial, small commercial line insurance pricing. This is being implemented from India. So, India is an integral part of our global product development network. We have got a number of different products that we are bringing to market in 2023, and almost all of them have a connection to our India teams, whether it's for product development or support.
We have a lot of capabilities across the board in India and that is the reason that we are planning to increase our investment in India in 2023. We are adding additional teams focused on new product development around analytics. We are also expanding the footprint of our existing products.
India has a tech-forward culture and has high commitment to education with an incredible focus on quality. We are very fortunate that in our Bengaluru office, we have really strong technology and product leaders who can own the end-to-end life cycle of a product. So sometimes you see companies, especially American companies, investing in India to offshore low value-added tasks. That is not the case for us. For us, it's about building new products, getting them to market quickly because we have such a strong team here in the Bengaluru office.
Can you provide some specifics about this planned investment? Are you planning to add headcount? Please provide some details about company's present team count in India.
India team right now is about 222 people, while overall Applied Systems headcount is about 2,600 people. We should see 10 per cent growth in India team this year. Actually, hiring is underway (as we speak).
In August last year, Applied Systems acquired Tarmika, which is a leading commercial lines rating solution that streamlines small business insurance. Is the integration process over? What kind of benefit the company will draw from the acquisition?
It brings a lot of value to the table. Tarmika has a local presence here in Bengaluru. They have been one of our fastest growing acquisitions. They are probably ahead of our sales projections. We have already released the first version of integration of Tarmika products. The second round of integration releases are scheduled for next month and then the third round of integration releases are planned around the end of March. So, we are on track with all of our integration process and are ahead of our financial projections.
India has a vibrant fintech ecosystem with several of these working in multiple domains. Due to funding winter, valuations of many companies look attractive. Will you look at opportunities for acquisition in India?
If you look at our history, we have been a very acquisitive company, and we have made many acquisitions over the years. We can't say what kind of companies we are looking to acquire in exact terms. Our main investors are private equity firm, Hellman and Friedman LLC. So, we are very well-funded with access to tremendous amount of capital. Also, as you are mentioning, valuations are coming down and we are very well aware of that. We expect that there will be opportunities for us to acquire. If there are assets that are complementary to our existing portfolio, we will evaluate acquisitions in India, North America and Europe. We are more interested in acquisitions of intellectual properties.
Is India being seen as a growing market apart from being a development centre?
I think, India is certainly a potential market, but today, we operate in the United States, Canada, the United Kingdom, and Ireland. We go into the markets in a very thoughtful way because there is a lot of compliance work that we need to do. We But, right now, we don't have any plans to launch in the Indian market.
Indian engineering talent is in high demand, leading to elevated employee attrition seen by technology firms and global capability centres. What are your views on this matter?
There is an incredible breadth and depth of engineering talent in India and we are very fortunate to have a fantastic talent acquisition team here. We have a great pipeline for all types of roles. We're not having huge problems finding talent in India and for us, the quality of the talent comes first. We have seen salaries continue to grow in India rapidly as compared to other markets. But, both in talent and salary perspective, India is very competitive.