Begin typing your search...
Tablt Pharmacy aims to provide 24/7 pharmacy services to rural India
In a short span of time of its operations, the e-pharmacy company has developed over 450 franchisees, served 1.5 lakh customers, and delivered orders worth Rs100 crore of gross merchandise value (GMV)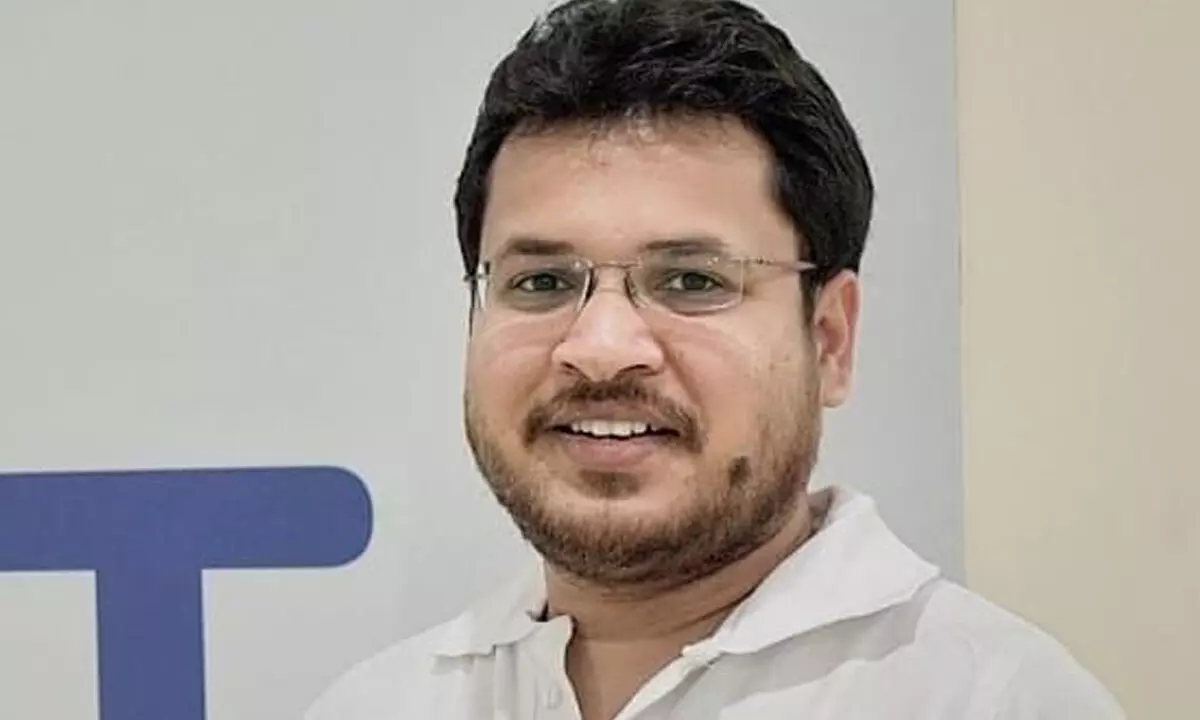 The e-pharmacy market has gained significant traction in recent years thanks to increased penetration of the internet and smartphones, the prevalence of lifestyle-related diseases, and government initiatives and so on. A number of startups, leading e-commerce companies, and traditional brick-and-mortar stores have entered the market attracted by its immense growth potential. The Covid-19 pandemic has disrupted the nationwide healthcare system and fuelled significant growth of online pharmacy. The global e-pharmacy market was valued at $0.8 billion in 2020, out of which prescription drugs occupied 68 per cent revenue share and over the counter (OTC) drugs occupied 32 per cent revenue share.
The Indian e-pharmacy market was operating with close to 50 e-pharmacies and accounted for 14 per cent share of the total revenue of e-pharmacies in the Asia Pacific region in 2020. But things are changing now. Speaking to Bizz Buzz exclusively, Anish Agarwal, co-founder and chief executive officer of Kolkata's homegrown Tablt Pharmacy, explains why and how e-pharmacies still have a lot of scope for expansion in tier-II and tier-III cities that can be achieved by making huge investments for improvement of logistics channels in these cities.
From the name of the company itself, one can make out that yours is a pharmacy or pharmaceuticals company. But it's a NewGen pharmacy. How would you like to describe or brand yourself?

Tablt Pharmacy is a Bharat (T2-T6) focussed, omnichannel pharmacy, having a presence across 500 towns of West Bengal, Bihar, Jharkhand and Odisha. Mind you that as high as 70 per cent of Tablt pharmacy users are above the age of 40. The pharmacy uses a combination of community partner, online and tele approach to ensure convenience to its customers.
So what do you deal in, at present?

At present, we deal in medicines, OTCs, and other healthcare products.
How big would be the overall e-pharmacy market in India and how is it growing?

In recent years, e-pharmacy has emerged as a better and more convenient approach that addressed issues faced by consumers and provided superior customer solutions over its physical counterpart. The overall size of the e-pharmacy market was estimated to be at Rs 50.71 billion in 2020. It is estimated to reach Rs 458.14 billion by 2026, expanding at a compound annual growth rate (CAGR) of nearly 44.99 per cent during the 2021 - 2026 period. The market is categorized into two broad segments - chronic and acute therapy. In 2020, the chronic therapy segment dominated the market, accounting for 63.42 per cent of the revenue. It is expected to dominate during the forecast period. However, its market share is likely to decline to 53.92 per cent in 2026.The acute therapy segment is forecast to achieve promising growth during the forecast period. Its market share is anticipated to increase from 36.58 per cent in 2020 to 46.08 per cent in 2026, expanding at a CAGR of 50.56 per cent during the 2021-2026 period.
How have you grown over the last three and a half years, keeping in mind that generally the online pharmacy business has grown manifold, thanks to lockdown, pandemic and all that?

In a short span of time of its operations, the company has developed over 450 franchisees, served 1.5 lakh customers, and delivered orders worth Rs 100 crore of gross merchandise value (GMV). I would like to add here that the company has achieved six-fold growth since April 2020 (that is since the beginning of the lockdown or break-out of the Covid-19 pandemic). Now, we are geared up for four times growth in the next 15 months.
Very recently you have raised a decent amount in pre-series A round funding. How much did you raise and from whom?

We have successfully raised $1.5 million from an impressive line–up of investors in pre-series A-round like JITO Angel Network, Tech Innovation (Chennai based), Let's Venture, Seeders, Angel Bay and other angel investors. Also, we, the founders have ourselves, participated in this round. JITO, for one, has backed Tablt since its inception and it has confidence that Tablt will be a market leader in the Bharat market.
What would you do with these funds, I mean, how would you like to utilise these funds, going forward?

We are extremely excited over this successful round of funding. We have lined up an ambitious plan for the company. Tablt Pharmacy's future plans entail opening up of 500 new franchisees thus creating a network of more than 1000 franchisees in the current year – 2022. Funds will be deployed to build teams across tech, product and marketing functions. Besides, it has plans to open 'fulfillment centers' in Bhubaneswar, Patna and Siliguri. Tablt Pharmacy is aiming to tie up with strategic partners in the healthcare ecosystem. This way Tablt is confidently moving ahead on its mission to make health care accessible at affordable prices and ensuring fast delivery, which is the need of the hour.
You always say that Tablt is a Bharat-focussed company. That's kind of your brand positioning. What do you exactly mean by that? And if you are talking about Tablt Pharma being focussed on rural India, why do you or would you like to focus on that market?

Yes, you are absolutely right. Tablt Pharma is a Bharat-focused online pharmacy, which means we focus on and would like to focus on the far-flung areas of the country. Our objective is to guarantee 24-hour delivery of pharma and healthcare products in the remotest part of Bharat, where more than 65 per cent of India resides. We are extremely upbeat about the opportunity Bharat (rural and suburban India) presents for an efficient consumer internet business like Tablt. We aim at solving a real problem very effectively. At present, we are serving 4 states, and we are aspirins to be in more than 10 states in the next two years time. Tablt will be a market leader in the Bharat market very soon.
But penetrating into this remote Indian market may not be an easy task. How are you so confident that you will be able to make it? What are your USPs like?

Tablt Pharmacy knows exactly how to marry phygital platform and emerging high-tech solution through technology innovation. As a result, the Pharmacy was quick to gain traction owing to its USP of delivering medicines in one day. Besides, it has developed the capability of providing Cold storage for medicines that other Online Pharmacies are lacking, hence are unable to deliver in the Bharat Markets (T2-T6). All these, in turn, provide Tablt an edge over its competitors.