Begin typing your search...
Scottish brewery & pub chain BrewDog betting big on Indian alcobev market
Next year, we hope to open 6-9 more outlets across India in places like Goa, Bangalore, Indore, etc. We are looking at 25 plus outlets in next 3-4 years, says BrewDog India CEO Karan Jain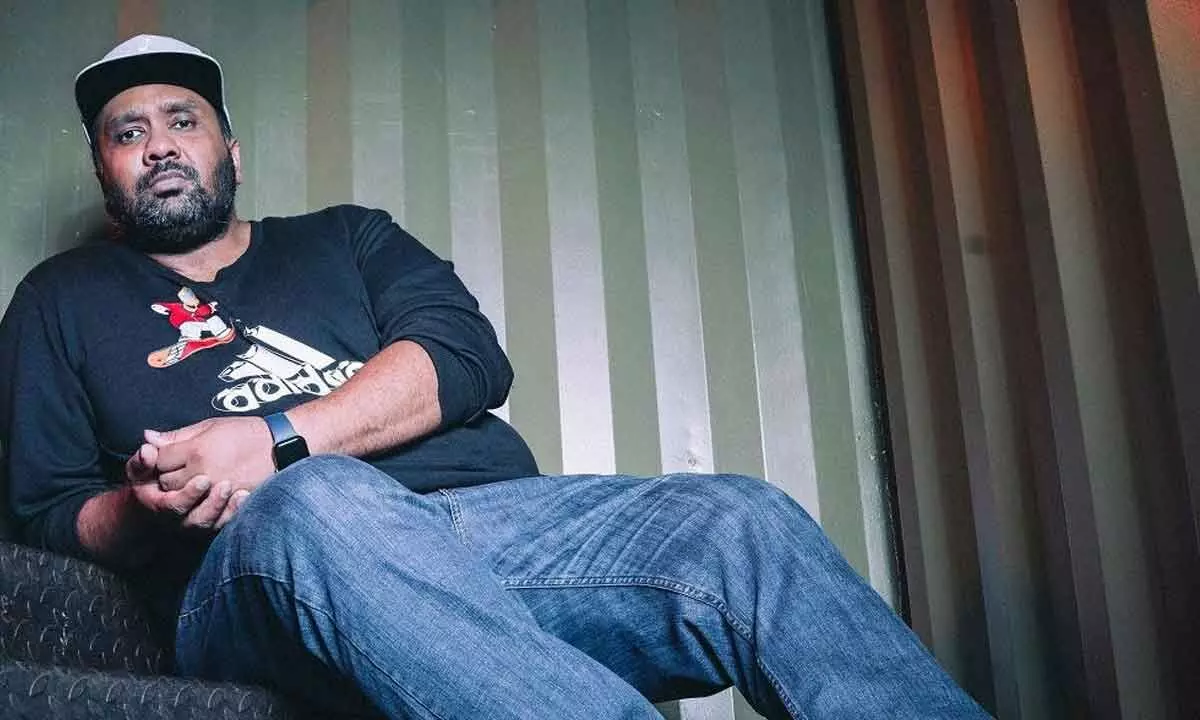 BrewDog India which is part of the iconic international Scottish craft beer brewery and pub chain came to India in 2021. Foraying into the Indian market, the company is committed to bringing quality craft beer to all corners of globe. BrewDog India currently has two successful outlets in Mumbai situated in the Queen of Suburbs, Bandra, and another in Kamla Mills, Lower Parel. In an interview with Bizz Buzz, Karan Jain, CEO, BrewDog India, says, "The company will soon open India's third outlet at One Horizon Centre, Gurugram (Delhi-NCR) as a step ahead in our expansion plans across India."
What prompted the company to bring the brand to India?
We're delighted to extend our relationship with Aloha International to bring our bar experiences to more customers across India. The craft beer scene is young and dynamic, and the response from the local community has been incredible so far.
What are the products on offer at your bars from your global portfolio?
BrewDog has an extensive beer list of over 400 beers. In India, we'll have over 22 types of beers including guest beers. The classic, industry-shattering Punk IPA marks its presence along with crisp, refreshing lagers like the unfiltered Rustic Lager and the dry-hopped Pilsner Lost Lager are some of the brand's most renowned offerings.
How do you compare your beer to Indian craft beers?
India is a nascent beer market by virtue of the fact that craft beer has been around for only 12-13 years. Today, there are around 400 or so craft breweries in India. But nearly 50 per cent is a wheat beer. The remaining players are making only 4-5 different variants of beer. This is where someone like a BrewDog wins because we have a portfolio of more than 450 beers. Out of which at any given point of time we will have at least 24 beers on tap in our bars.
How do you compare your bar ambience to Indian bars?
BrewDog is one of its kind and comparing it to others would be unfair. However BrewDog's ambiance has its own vibe for craft beer lovers. The bar is designed to be the ultimate casual dining and drinking space with multiple seating areas and over 20 different craft beers on tap. The site shares BrewDog's classic design aesthetic, combining their iconic neon lights and signature graffiti with exposed brick and an industrial edge.
What is the price of your beers at your bars? Is there a price difference as compared to craft beers and why?
The prices vary from State to State.
What are your expansion plans for 2022?
By the end of the year, we will have three more outlets– Amritsar, Chandigarh and Hyderabad. Next year, we hope to open six-nine more outlets across the country in places like Goa, Bangalore, Indore, etc. We are looking at 25 plus outlets in the next three to four years.
What are your marketing initiatives to grow the brand in India?
BrewDog worldwide ensures that we keep coming up with new ideas and initiatives to keep our patrons hooked and coming back for more. As one of the most pet-friendly breweries in the world, we believe in bringing local communities together who can sit and have great conversations over good food and great beers. We encourage our patrons to come to try and learn about various craft and guest beers at BrewDog by regularly hosting live events, allowing our customers to have something new to always look forward to. Our educated staff encourage our patrons to let their hair down and provide exceptional service, ensuring that the patrons leave the venue satisfied.
How has the brand evolved since it launched?
With more than 110 locations worldwide the BrewDog India story has just begun. With two locations in Mumbai and now one in Gurugram, we are heading to Amritsar and Chandigarh, which shows great potential as craft beer markets, which in next three years will expand to 25 to 30 locations. The bar expansion will also be complemented by entry into the bottles and cans retail market to make our product accessible in liquor stores.
Which are your retail channels? Will they be available at wine shops?
BrewDog had launched three bottled beers in retail and on trade. These include Punk IPA, Lost Lager and Wild Card Wheat brewed especially for the Indian market. Punk IPA and Wild Card Wheat will be available in keg format for the on trade as well.
How does BrewDog celebrate International Beer Day Worldwide?
It's International Beer Day every day for us with over 400 types of beers in our portfolio. We celebrate collab fest, our biggest retail festival with over 90 breweries from around the world that brew epic beers and our consumers get to try some fantastic beers at our bars. As we say, We Stand United for Better Beer, our consumers showed much love on social media.
What is special about the beer offerings and the food menu?
BrewDog breweries in Mumbai feature the brand's signature extensive beer list, covering their brewery's core range as well as guest beer from India and further afar. The classic, industry-shattering Punk IPA marks its presence along with crisp, refreshing lagers like the unfiltered Rustic Lager and the dry-hopped Pilsner Lost Lager. Brewed with over ten different types of malt and blended together with heather honey, the Scotch-style ale Dogma encapsulates the brand's Scottish heritage.
The food menu features everything from flavourful small plates that include Loaded Bhajias or fritters, Miso Marinated Chicken and Twice Fried Pork Belly to comforting mains like Three Cheese Macaroni, Fish 'N Chips, BBQ Pork Ribs, and Spiced Lamb Mince with Local Bread. For the all-time favourite beer and burger/pizza combination, the menu offers options like the Cluck Norris Burger with buttermilk fried chicken, Crispy Potato Burger, BBQ Pulled Pork Burger, Chicken Tikka Pizza, and Grazing Goat Pizza.