Begin typing your search...
Refurbished electronics firm Rocking Deals ensuring quality assurance to consumers
The company has sold over 20 mn pieces in the form of unboxed, excess inventory, and certified refurbished items from more than 18 primary categories and well-known brands across 27 countries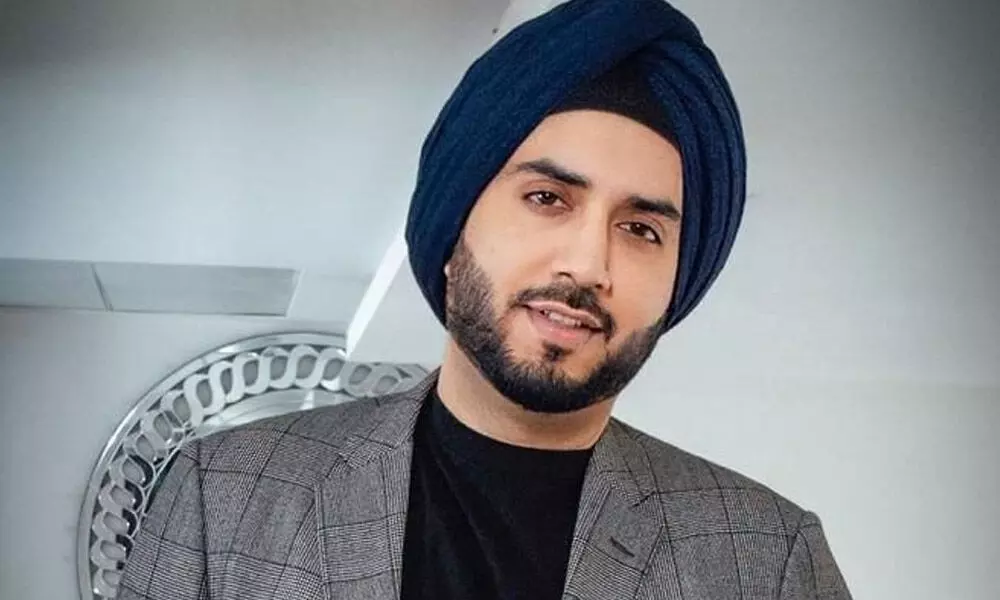 Yuvraj Aman Singh, a graduate in Business Information Systems and Management from Middlesex University, UK, founded refurbished electronics company Rocking Deals in 2007. Initially started as a small selling counter, today it is one of the largest sellers of open box and excess inventory items in India. Rocking Deals pioneered the concept of seconds and has sold over 20 million pieces in the form of unboxed, excess inventory, and certified refurbished items from more than 18 primary categories and well-known brands across 27 countries. In an exclusive interview with Bizz Buzz, Yuvraj Aman Singh, founder and CEO, Rocking Deals, says, the company has a predominant advantage as the first mover in the refurbished and open boxed category. We intend to improve the current scenario and help evolve the sector into a faster and available market that caters to products in all categories

What is the main idea behind establishing Rocking Deals?

Rocking Deals was established on the foundation of building the largest and biggest reverse logistics ecosystem in the world. When we launched Rocking Deals, we had already had the foresight of the potential that was within this sector. We began with mobiles and smartphones and later took up processing other products as well. While many other players followed us in the refurbished sector, we moved towards handling a larger and bigger portfolio of products. We intend to create an ecosystem where consumers can buy certified refurbished products with complete trust and confidence. We intend to improve the current scenario and help evolve the sector into a faster and available market that caters to products in all categories. While advocating certified refurbished products, we have also been making our consumers aware of counterfeit and fraudulent players in the market. With the idea of refurbished and second-hand products being seen in a negative light, we have made huge inroads in establishing a strong presence in the market and helping consumers see the benefit of purchasing certified products from us.
What are the most profit-making segments in your business among self-owned stores/ franchisee model/ B2B/e-commerce?
As a brand, we are harmoniously developing and building in newer models to reach out to consumers and bring in a cohesive culture that suits their varying needs. For us, being present in self-owned stores, through franchisees, B2B, and e-commerce channels ultimately helps add relevance and recognition to our core offering. While there are costs associated with each of these, we can offset them and thereby maintain our profit margins for the group. Currently, each of these avenues are showing positive growth numbers and we are additionally looking to add more channels to reach the consumers with certified refurbished products. Each of these channels does provide us with varying levels of consumer interactions and also adds to their convenience. Apart from profits, we are more focused on how these channels are reaching more consumers and how we could leverage these connections and build on our online presence to supplement our offline growth. For us, profits are not just in terms of financials, but also in gaining customer loyalty and credibility in providing certified products that are part of a sustainable ecofriendly model.
How is the competition in this business? Whom do you see as competitors in the market?
The overall business is fairly unorganized, and we would like to change that. While we do not have large, organized players in the market, we do have competitors who operate in specific categories and are limited to those niches. Hence, while we don't have a single large player with a unified operation spread across categories like ourselves, we do face a certain amount of competition in some particular categories by niche players who operate in smaller capacities or are in the unorganized segment. We do have a predominant advantage as the first mover in the refurbished and open boxed category. Rocking Deals is the world's largest marketplace for open box and excess inventory items, and this differentiates us as being India's one-stop solution for all open boxed products, returns excess and certified refurbished inventory, with guaranteed authenticity in all its products. Additionally, we have devised our back-end technology to help establish long-term connections with key industry players in over 27 countries. This has helped differentiate us from our competitors in a big way. Our principal enterprise of designing a platform to refurbish products has now expanded to over 20 million open-boxed, surplus inventory, and pre-owned items across 18 key categories.
How do you attract the customers? What is the USP? How do the big discounts help in promoting the sales?
We have been in the segment longer than anyone. Being a first mover in the category has benefitted us and we are now a significant player in reverse logistics, dealing with surplus inventory and refurbished products in verticals like telecom, IT, auto, appliances, fashion, electronics, and peripherals, smart devices such as watches and eyewear. Our USP is our vast range of products and our certification in these categories. Since we service products in almost all sizes, it becomes very natural for consumers to have everything under one roof and our offline inventory does exactly that. We have witnessed a rise in sales by offering all of our services under one roof and building genuine customer relationships at our physical stores and franchises. Since the category helps us provide heavy discounts, the price automatically works as an attraction, but we have ensured that our customers enjoy trust and credibility while purchasing refurbished goods from us. We have been leveraging word of mouth extensively as we continue to establish new customers and help existing customers to become our promoters and in a way benefit in improving the refurbished category as a whole. One of the other key attractions of us is the kinds of renowned and popular brands that partner with us. In some instances, their brand value helps us achieve higher footfall and pumps up the sales for the stores.
Which products are fast selling on the e-commerce platform?
Our e-commerce platform accounts for about 20 per cent of our overall sales. By being accessible to the growing internet users in the country, we are conditioning our growth towards all kinds of products and categories. Our USP is our vast range, and we want to exponentially increase our coverage to include the day-to-day categories that online shoppers engage and interact with. Smart electronics and home appliances are a few of the fast-selling categories on our e-commerce platform. However, there are other categories like fitness, gaming, and lifestyle products that are witnessing a faster adoption as travel and restrictions on jogging parks and recreational avenues are being withdrawn. Some seasonal categories will also grow as we are continuously exploring more segments to cater to and grow our portfolio.
What are the expansion plans in the near future?
Apart from expanding vertically in terms of self-owned stores, franchisee models, and investing in our e-commerce portal, we are also building our C2B and B2B business models that will add a sustainable system for our business. This will provide us with more channels to bridge the gap between brands and enhance interactions with our customers. Additionally, we are also expanding horizontally by setting up more offline stores and have plans to open our full-fledged flagship stores in Kolkata and Mumbai. We eventually want to build a dominant presence in all the metros and tier-1, tier-2, and tier-3 markets. Our expansion plans are in tandem with the growing e-commerce presence and its growth will generate more products that will subsequently require aggressive liquidation options combined with better storage solutions. This will eventually lead to a higher number of products on our listing and will enable our flagship stores to feature a larger portfolio of discounted products. We are witnessing a steady uptick in the adoption of the certified refurbished category, and we are ready to cater to this rise by creating an organized certified refurbished and excess inventory ecosystem in the country.
Do you have any plans to raise funds?
We are currently operating at a very positive growth rate with strong profit margins. Our current turnover is in line with our growth projections, and we intend to take advantage of this. For now, we do have any plans to raise funds as our strong profits are being utilized to create more channels for bridging the gap between our consumers and how we service them.