Begin typing your search...
Only those brokers who can adapt to new reality can thrive in years to come
The future of the stock broking industry is likely to continue to evolve in response to the growing trend towards discount broking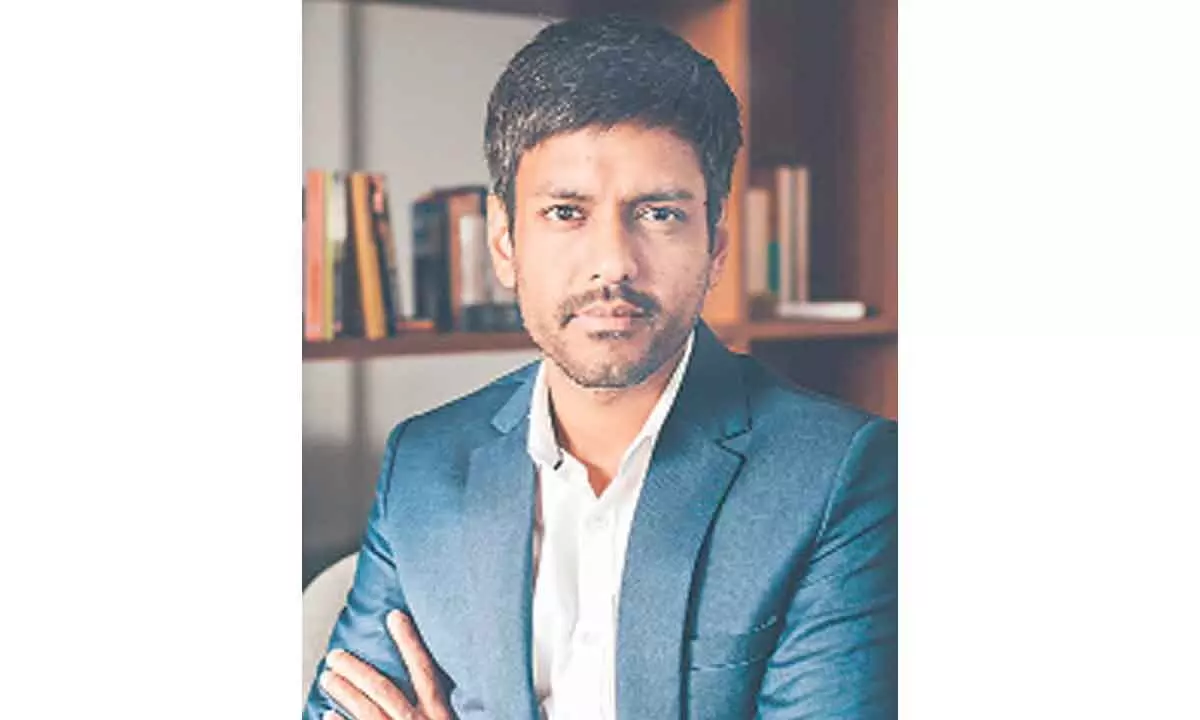 It happens to be one of the earliest adopters of the discount broking model in India, What started in a modest way ten years ago- on April 1, 2013, with only three people working round-the-clock, is now India's Deep Discount Brokerage company with over more than 50,000 clients, over one lakh crore daily turnover, and three lakh executed orders daily. Mind you that a deep discount broker (or brokerage firm) is an agent who mediates trades on exchanges between securities buyers and sellers at even lower commission rates than those offered by a traditional discount broker. As one might expect, deep discount brokers also provide fewer services to clients than standard brokers; such brokers typically provide little more than the fulfillment of stock and option trades, charging a flat fee for each. Today, many discount brokers have essentially become deep discount brokers in that stock and ETF trading commissions have tended toward zero. However, many of these platforms still provide additional services such as news, research, and advanced trading and charting tools. Interestingly, with the advent of online trading, deep discount brokers have grown in popularity. Deep discount brokers may even offer other services besides equity trading. These days, when it comes to trade execution, discount brokerages often use the same third-party services as brand ones. Over the last few years, commission-free trading has been all of the rage. The reason a deep discount broker can afford to do this is that they sell the order flow to high-frequency trading (HFT) firms and hedge funds. Speaking to Bizz Buzz exclusively, Shrey Jain, Founder and CEO, SAS Online, discusses at length on future of the broking industry amid the growing discount broking trend
The number of demat accounts has registered a growth rate of more than 30 per cent. The number of demat accounts, in fact, jumped to nearly 11 crore in January 2023 from 8.5 crore in January 2022. Isn't that a clear indication of the growing popularity of discount broking models among traders and investors?
Certainly, yes!
What do you therefore see as the future of the broking industry amid the growing discount broking trend?
The growth of discount brokers is a positive development for the industry, as it increases competition and provides traders and investors with more options to choose from. With flat brokerage and subscription-based models, traders and investors can benefit from lower costs and more flexibility, which is especially appealing to those who are cost-conscious and want to take a more hands-on approach to their investments.
In view of the above, this is my strong belief that the future of the broking industry is likely to continue to evolve in response to the growing trend towards discount broking. As more investors and traders become comfortable with self-directed investing and look for low-cost solutions, brokers that are able to adapt to these trends and offer innovative solutions that meet the evolving needs of their clients are likely to thrive in the years to come.
Technology must have played a key role in this entire thing. What, according to you, has been the impact of technology in discount broking?
Product innovation is an ongoing process, and technology and digitization have played a significant role in shaping the Indian stockbroking industry. Technology has had a profound impact on the discount broking industry, enabling brokers to provide low-cost, efficient services to investors and traders.
With online trading platforms and mobile apps, one can execute trades quickly and easily, with access to advanced trading tools and analytics, such as real-time market data, charting tools, and technical analysis can help traders make more informed trading decisions and identify new opportunities in the market.
So much so, technology has also enabled discount brokers like us to improve the overall customer experience by providing better customer support, faster account opening and verification processes, and more intuitive trading platforms.
You must appreciate that nothing is free from challenges. And therefore there has to be more challenges than one facing the discount broking industry. Could you point out some of the main challenges for the discount broking industry?
I would say that the main challenges, facing the discount broking industry include low profit margin as we have very low fees or commissions and other challenges come from customer acquisition and retention due to the highly competitive market. But we are confident, with our customer centric approach, disruptive models and focus on product we can overcome these challenges and continue to grow organically.
Talking about your own company and the experience you offer to the customers, how do you ensure a satisfactory and never-before customer experience in SAS Online?
We have grown organically to 55,000 traders all via referrals. Having said that, I believe, providing outstanding customer experience in trading can make a significant difference in the success of a trading business. For that, we are always focusing on key factors like user-friendly trading platform, transparent pricing and fees, educational resources like webinars, accessible customer support that sets us apart from competitors and fosters long-term customer loyalty.
What advice would you like to give someone, who is absolutely new to the stock market?
I would like to suggest: Determine your goals, develop risk tolerance, maintain investment timeframe and start with a small amount of money without risking too much of your savings. Always stay disciplined and avoid emotional responses to market movements. Remember that investing in the stock market involves risk, and there are no guarantees of returns. However, with proper education, planning, and discipline, investing in the stock market can be a rewarding way to build wealth over the long term.