Begin typing your search...
NIT engineer starts momo biz, now does sales of `24 cr a yr
Hyderabad-based Zomoz to become first Indian momo brand to expand internationally through franchise partner Rebel Foods; Zomoz will be present in Sharjah, Abu Dhabi and Dubai from Oct 2023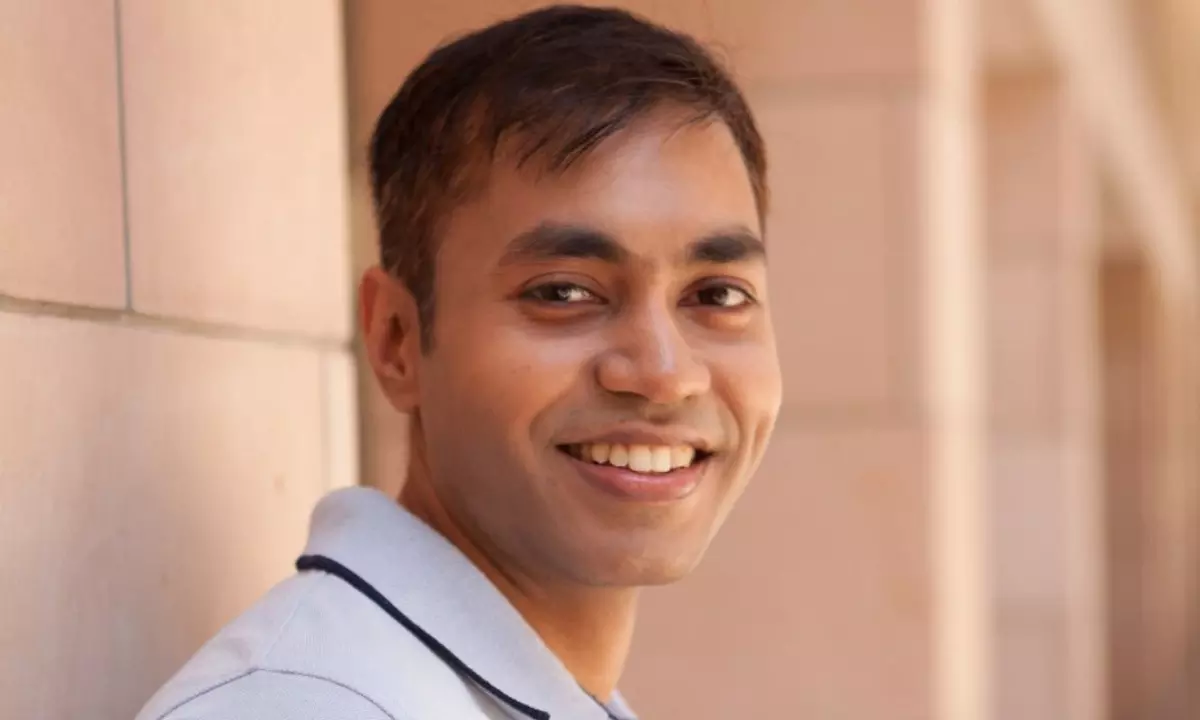 Gone are the days when one had to visit a particular State to relish on an authentic dish. One such food that is being experimented across the country is Momos. Restaurants, cloud kitchens to home cooks, all are cashing on the demand for Tibet's dish and North East India's street-food, the Momos. Multiple foodpreneurs have tried and tested to sell Momos on a larger scale. In April 2022, the momo market in India was pegged at Rs 3,000 crore, with one single player and few others trying to capture the market. One of the momo brands available across major cities is Zomoz from Hyderabad-based Prabhati Foods Private Limited. "Coming from North East India and living in Hyderabad for a long made me realise the absence of a momo brand. When the first cloud kitchen player entered this city it was around 2019 or so. As I always wanted to get into manufacturing and do something tangible, I realised this business would be interesting to run where my interests meet my food culture," Founder of Prabhati Foods Private Limited, Shouvik Dhar told Bizz Buzz
How did the transition from a tech entrepreneur to food-tech happen?

I am an Engineer graduate from NIT, Assam. I worked as a radar scientist with DRDO for over four years and then joined a one year Masters programme at ISB, Hyderabad. In 2010 I entered the startup world by founding a consultancy, training and edtech startup. After exiting one of these companies in 2015, my leaning towards manufacturing and momos led to founding Prabhati Foods Private Limited by the end of 2015. The operations took off in 2016 with a small kiosk in Inorbit mall. We were also present in IT complexes and few high street outlets in the city. We later realised that scaling up by depending on skilled labour would not work. By 2018, 60 per cent of our production was through machine.
I believe you are the only momo brand to own an automated facility…
We were running a profitable business from the very beginning. I never wanted to raise funds but after Covid we had to. Pandemic was a difficult period as we had to face losses and employees left. During a 15 month period we did not operate any business and that is when we decided to have a custom built machine to automate the process. We imported few momo making machine parts from North China and by putting my technology background to use, we reverse engineered those machines. Lot of people from Balanagar and my fellow scientists joined in to completely build a machine which makes better momos than the hand rolled one's.
Tell us about your manufacturing facility in Hyderabad…
After 18 months of effort we became the only ones in this business to own a 100 per cent automated momo making facility in India. The Shamshabad unit is built on 10,000 sq ft. This facility caters to the demands of the cities we serve in. Now we are making one lakh momos every day. The machine capacity is 2.25 lakh momos which will be utilised to the fullest when we further expand our presence. At the backend the preparation, folding and most of the process is automated. They are steamed and blast frozen to -40 degree centigrade which increases shelf life to six months. Then these momos are sent to the outlets owned by us. We have rented another cold storage for 25 tonnes near Shamshabad from where the products are sent to all the cities.
Tell us about Zomoz presence across India…
From our manufacturing unit at Shamshabad, momos and other dishes are sent to seven cities and 70 outlets in Hyderabad, Mumbai, Pune, Chennai, Bangalore, Mysore, Mangalore, and some quarters of Vijayawada and Rajahmundry. We have kept the outlets small as most of the work has been done at the backend. At the outlets the product is taken out from the freezer and steamed, fried and tossed into different sauces. So, unskilled labour working out of 50-60 sq ft of space can generate sales of about Rs 5-6 lakh each month.
How is the research carried on while creating a flavour of momo?
Our R&D team has two chefs who keep innovating. We also take inspiration from a brand called Yauatcha, a Chinese restaurant in Mumbai. We introduce new products at three outlets to check on the feedback received through online ratings. We keep a tab for three months and later decide upon adding or dropping it depending on the rating scale of 4.2. It takes us three to six months to add a new product to our menu. Usually steam and fried are the one's available. But we have come out with our creation called as hot and crispy momos. We have vegetarian and non-vegetarian momos, bao and chocolate bao in dessert, among others. In total, Zomoz has 10-12 Sku's which lead to over 50 variety of dishes. We have not compromised on the inner filling and ingredients used. Other brands mix chicken powder and soya in chicken momos, but Zomoz has complete chicken filling in the non-veg. So only we are rated above the market leader on these food delivery platforms. Automation has standardized our dishes maintaining its quality and consistency across all the cities we are present. As we believe that sustaining a brand cannot happen with varying tastes.
Like the competitor, has momos led to Chinese at Zomoz?
Very recently we started with Chinese cuisine; the interesting part is that we have successfully back-ended Chinese too. Chinese rice meals, noodles with three different gravies are made in the central kitchen and at the front-end someone needs to only steam or toss and sell. So across the 70 outlets we will be introducing these bowls without incurring any extra cost. Right now it is on pilot mode at few selected outlets in Hyderabad and Bangalore. Based on the feedback we will scale this Chinese cuisine across all the outlets. We are selling Chinese under Zomoz, later we will be launching a brand for Chinese cuisine.
How is competition for momos market in India?
India's momo market has only one leading player making Rs 480-500 crore and from momos they are earning Rs 330-400 crore, these numbers are speculative but in general that is the talk in the market. The momo/ dim sum market is interesting in the absence of major players. In April 2022, the momo market in India was pegged at Rs 3,000 crore. We are at around Rs 24 crore in annual run rate. But we call ourselves second as there is no other player garnering this size of business. The reason behind this gap is because of the momo business being backend intensive. All the pieces of momos are hand-rolled and skill labour is involved in the process. So, tech or food entrepreneurs do not dabble in this market. It is difficult for anybody to scale in this business. The leading player was able to scale because they were the first movers and were able to raise a lot of money but still they are dependent on central kitchens in the city they are present, and 50-60 people make momos by hand.
How many people are working for Zomoz?
I have two co-founders, one is the COO overlooking operations and the other is the CSO who manages strategy and business development. From 2019 we have been three co-founders. We have 23 employees working in the finance, marketing and admin department. The central kitchen has 30 blue collars. All the 70 outlets put together we have 120 people.
How has business been for Zomoz?
I put in Rs 3 crore as initial investment, the amount gained after exiting from the previous venture. We have Rebel Foods as our investor they have invested Rs 11 crore in two rounds. Kyt Ventures invested Rs 1.3 crore in April, 2023. The investments have been utilised for expanding presence in the cities we are already present. We are just reaching break even now. Before Covid we were profitable at 15 per cent PAT. Post Covid this is the first month of us being EBITDA neutral. We are looking forward to make profits around October this year. We are doing sales of 2 crore momos a month and Rs 24 crore annual revenue. Over a period of three years we are aiming to reach Rs 100 crore.
Could you elaborate on Zomoz expansion plan?
We are in seven cities now, and we will strengthen our presence in these cities by opening Zomoz-owned outlets. In Hyderabad we have 31 outlets, in Bangalore we have 19 outlets, Chennai is eight and Pune at seven. Hyderabad itself can be a place where we can have 50 outlets and the same is with Bangalore. We have seen success in tier-two cities too so will enter tier-two around Hyderabad and in Andhra. Zomoz will be the only brand to enter tier-two as our competitors will have to open a centralised kitchen there whereas we are fully automated. Expansion of Zomoz along with that of the Chinese brand will happen over the next year. In the next quarter we will be present in UAE, we have given franchise to Rebel Foods, they will be operating Zomoz out of Sharjah, Abu Dhabi and Dubai from October, 2023. We will be the first momos brand from India to expand internationally. We have received halal and other certifications to export them.
What does Zomoz research speak about the favourites?
People in Hyderabad love the spicy and crispy momos. Andhra and Telangana are the second largest consumers of chicken. Hence, the chicken crispy varieties are a big hit here. This encouraged us to start the hot and crispy momos. 70 per cent of our sales in Hyderabad are that of non-veg. Pune and Mumbai is divided equally but during festive period vegetarian momos sales rise. So, Hyderabad, Chennai and Bangalore/Mangalore lean more towards non-veg momos.