Begin typing your search...
KwikFix Auto: Instant car repair solutions at your preferred location
It offers customers the option to schedule appointments with a KwikFix technician at their preferred time and also provides emergency services, reaching the desired location within 90 minutes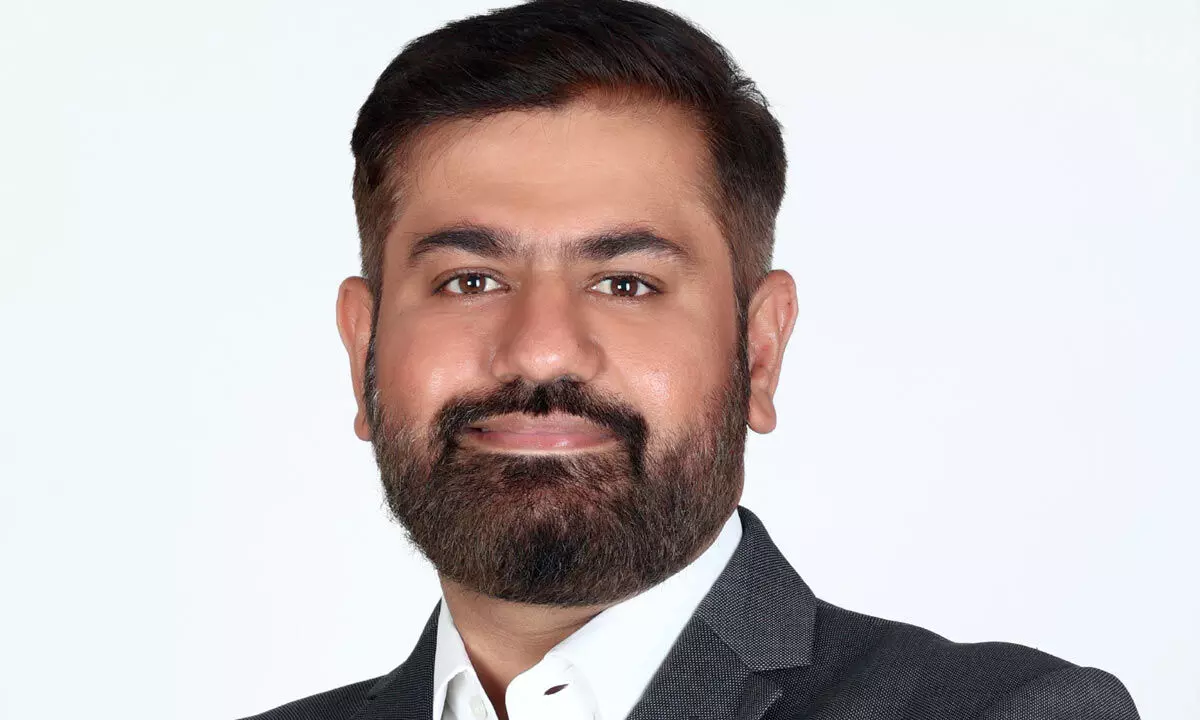 KwikFix Auto provides customers with immediate car repair solutions at their desired location during a breakdown. Their wide range of services includes batteries, tyres, accessories, car repairs, car spa, and painting. It offers customers the option to schedule appointments with a KwikFix technician at their preferred time and also provides emergency services, reaching the desired location within 90 minutes. Ravi Chandarana, Co-Founder & CEO, realised the gap in the automobile services and repairs industry and launched KwikFix Auto with a vision to organise the highly unorganised automobile repairs sector and deliver high-quality repair services at the customer's location. In an interview with Bizz Buzz he outlines the company's growth plans.
How big do you reckon is the organized auto repair market?

The organized auto repair market in India has been experiencing exponential growth over the last decade due to an increase in the number of vehicles on the road, and rising customer expectations for high-quality and reliable services. Although exact figures vary, some industry estimates put the value of the organized sector of India's overall $9 billion (as of 2019) auto repair and maintenance market at approximately 40 per cent. That said, the market's potential is much larger, given the rapid urbanization, increasing disposable incomes, and changing customer preferences toward organized, trustworthy auto repair services.
Each month how many cars need fixing in North, South, East, and West regions of India?
While it's challenging to provide an accurate breakdown by region without specific data, we do know that with India's car ownership standing at about 22 cars per 1,000 individuals as of 2018, the demand for maintenance and repair is significant. Considering general estimates and the fact that India is the fourth largest automobile market in the world, millions of cars are likely to require some form of repair or maintenance each month across the country.
How big is the car aftermarket industry?
The aftermarket industry in India, encompassing services such as repair, maintenance, and the sale of spare parts and accessories, is robust and continually expanding. As of 2021, estimates placed the industry at approximately $20 billion, growing at a Compound Annual Growth Rate (CAGR) of 7-10 per cent. The aftermarket industry's growth is driven by an increasing vehicle park, rising vehicle ownership, and the trend towards maintaining and extending vehicle lifespan.
What is the quality of spares in the market? Which is the best place to source genuine spares at a fair price?
The quality of spare parts available in the Indian market varies widely, with a range from Original Equipment Manufacturer (OEM) parts to aftermarket and counterfeit parts. While OEM parts assure quality and compatibility, they can be more expensive than aftermarket counterparts. However, the risk with aftermarket parts lies in their inconsistent quality. At KwikFix Auto, we prioritize quality and reliability above all. We have a stringent quality control process in place for sourcing spare parts and ensure we procure only from trusted, reliable sources or direct from OEMs.
Tell us more about KwikFix auto?
KwikFix Auto is a Mumbai-based automotive aggregator dedicated to revolutionizing the auto repair sector in India. We aim to provide a comprehensive range of high-quality products, parts, and services in the automobile industry. We have been actively working to organize this sector by creating a robust network of dealers, technicians, and automotive professionals. Our mission is to provide instant car repair solutions at the customers' preferred location. We offer a wide range of services, from batteries, tyres, accessories, car repairs, car spa, and painting. We have onboarded and trained numerous mechanics and service professionals who, powered by our technology, deliver seamless services to our customers.
How has the company evolved?
Since its inception, KwikFix Auto has grown from a startup to a significant player in the organized auto repair market. We have achieved remarkable milestones, such as onboarding over 1,000 technicians within three months. We've not only grown in numbers but also in the quality of services provided. We have invested heavily in technology to provide an enhanced customer experience. We've also established stringent SOPs and training programs to ensure our network of mechanics and service professionals offer unparalleled service quality. We are continually evolving to meet and exceed customer expectations, and as we look to the future, our goal is to onboard over 5,000 automotive professionals in the coming year and extend our services to a growing customer base.
Do you have your own service centres or what according to you is a good service centre?
Yes, we do have our own service centre, and we also work closely with a rapidly expanding network of partner garages. Our vision of a good service centre is one that provides exceptional quality service, quick turnaround times, and highly trained professionals. It's also crucial for a service centre to have access to genuine spare parts and adopt the latest technology for diagnosis and repair.
Do you have plans to skill staff and make them more professional?
Absolutely! At KwikFix Auto, we understand that the heart of our service lies in the skills and professionalism of our staff. We have developed an extensive training program that not only enhances their technical skills but also trains them in soft skills like customer service and communication. We believe that a professional who can effectively communicate with customers and understand their needs can provide a much more satisfactory service.
How many new cars are on the roads each year?
As per reports, over 2.7 million new cars hit the Indian roads in 2019, which is a testament to the growing automobile market in India. These figures are expected to rise with increasing urbanization and rising disposable incomes.
How big is the used car market? Is there a big market for refurbishing?
The used car market in India is massive and continues to grow. It is expected to reach about 6.7 million units per year by 2022, nearly double the size of the new car market. Given this growth, there is indeed a substantial market for refurbishing. Car owners increasingly want to keep their vehicles in top condition, leading to a demand for quality maintenance and refurbishment services.