Begin typing your search...
Hyderabad will emerge as next Silicon Valley of India after Bengaluru, says ANSR MD
Besides good support from govt, availability of top tech talent remains the most attractive proposition for MNCs to set up centers in Hyderabad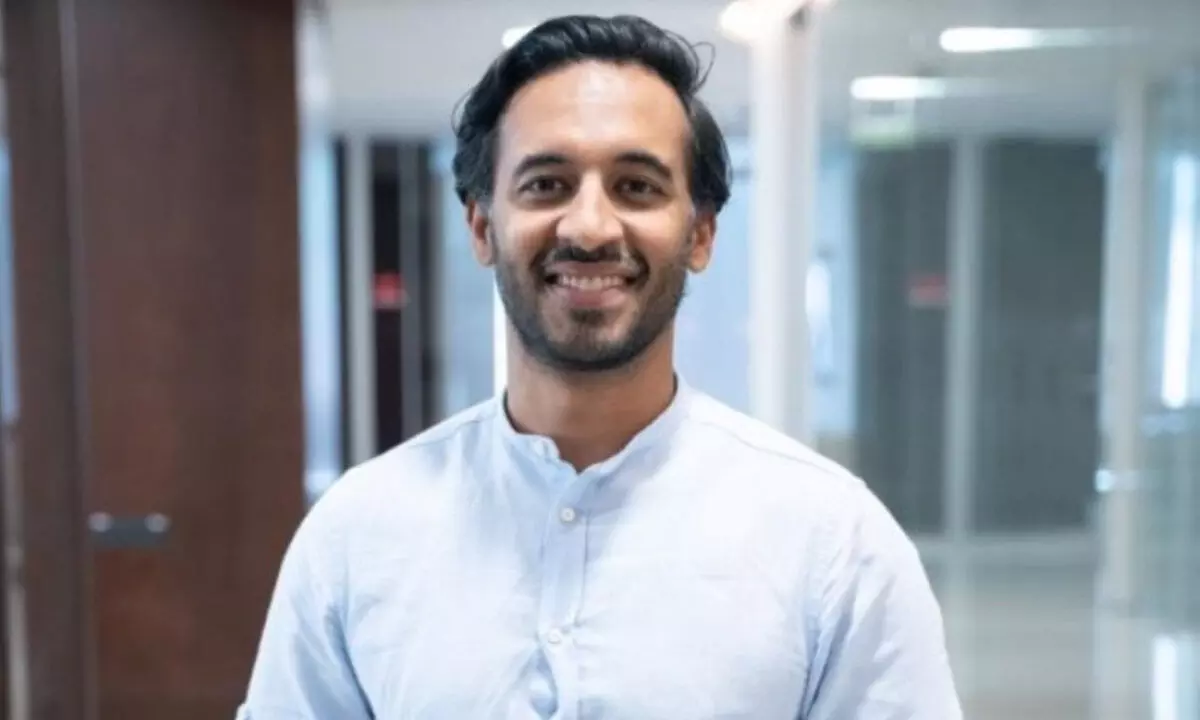 ANSR is the market leader in enabling organizations to build, manage and scale global teams through Global Capability Centers (GCCs). ANSR provides full life-cycle services including GCC design, set up and enabling operations. For over 16 years now, companies cutting across size, industry and markets have relied on ANSR's expertise to successfully build global business and technology teams.
ANSR's unique and differentiated 'GCC-as-a-Service' is delivered in a no-Capex and 'pay-as-you-grow' manner that significantly enhances 'time to value' and neutralizes the known risks associated with setting up globally distributed teams. In an exclusive interview to Bizz Buzz, Vikram Ahuja, MD of ANSR and CEO and Co-Founder of Talent 500, said that there is a lot of government support in Telangana to encourage availability of a large talent pool to cater to the requirements of various domain-specific industries.
How is the talent industry in India? How big is it? What are the projections for its future?
India is often touted as the most promising market for tech talent. Currently the country has a 5.4 million tech workforce, creating 290,000 new jobs in FY23. With a 36 per cent digitally skilled workforce, the industry remains on the top in terms of AI skills penetration (overtaking US to become world leader for AI-ready market), and the second largest in terms of AI/ML and big data analytics talent pool. The Global Capability Centres (GCCs) sector currently employs over 1.4 million people – this number will breach the three million mark by 2025.
Is the industry hit hard in India post-pandemic due to the world-wide recession trend and moonlighting controversy with several MNCs resorting to downsizing on some plea or the other?
GCC industry's talent demand has grown by 12-15 per cent in the last three years, double that of IT services firms. Despite the hiring slowdown globally, GCCs continue to hire for roles including cloud, data engineering, AI, info security, RPA, blockchain, among others. GCCs have also emerged as a preferred employer of choice for three key reasons. First, employees have the opportunities to work on cutting edge technologies that demonstrate tangible impact. Second, GCCs reflect the culture of their headquarters, which means the employees enjoy the same work-life balance and benefits. Furthermore, in light of recent layoffs, job security has become a top priority for tech workers. GCCs are increasingly viewed as a more stable option compared to startups and service companies, providing a sense of security and stability for tech professionals in today's uncertain job market.
How do you see the prospects for talent in Andhra Pradesh and Telangana? Do you have any plans for Telugu-speaking States?
As per our recent survey, Hyderabad emerged as a close competitor to Bengaluru when it came to the percentage of tech job-seekers. With tech giants already setting up base in Telangana, Hyderabad will emerge as the next Silicon valley of India after Bengaluru.
Please throw some light on ANS's study on the talent industry. What was the finding of your study of 1200 working professionals from Hyderabad?
We ran the largest post-pandemic professional survey to understand recruitment trends in the post-pandemic world. The study conducted by Talent500, ANSR's 1M+ professional network, received 10,000 responses (12 per cent from Hyderabad) and offers a comprehensive analysis of how India's technology professionals view the job market in 2023 and beyond.
The study has great significance today as the talent market is transcending from employer-driven to candidate-driven. The study finds that organizations need to invest more effort into attracting and retaining candidates, by means of novel recruiting strategies that fit the current demands.
Key takeaways from the study include
1. Number of active candidates looking for jobs continues to be high despite recessionary fears. The recent trend of the biggest names laying off thousands of employees has caused an overwhelming number of professionals looking for new opportunities. Rumours of recession, fear of getting fired and a possible economic downturn has further forced employed professionals to keep looking out for jobs. 60 per cent of the candidates surveyed are actively searching for a job, 28 per cent are not, and 12 per cent are open to exploring new opportunities.
2. Professionals are actively looking and gathering information online amid the war for talent, paying attention to how candidates perceive your company is more crucial than ever. In an increasingly virtual world, an organization's online reputation carries a tremendous amount of weight. Candidates today research everything online - from company culture to compensation benchmarks. Thus, building a strong employee brand online using multiple channels such as YouTube, GitHub and Instagram, along with the obvious LinkedIn, needs to be an everyday priority. According to the findings, 93 per cent of participants rely on LinkedIn when looking for a new opportunity.
3. Clarity in the recruitment life cycle is necessary to attract top talent. Candidates today are extremely cautious and seek relevance and transparency to be better prepared as they go through the hiring process. There is a clarion call for upfront access to information - ambiguity at any stage of the recruitment process is seen as a red flag. Most candidates find multiple stages of the recruitment process challenging - whether it is finding referrals, negotiating salaries, or even the first step of finding a new job opportunity itself.
4. Engagement between offer acceptance and joining date is critical. Hiring good talent is competitive, hard and often, a lengthy process. Hence, the process of candidate retention starts right after the acceptance of the offer. Today, the onus to retain candidates once an offer is made and accepted lies with the employer. The period between offer acceptance and start date is crucial - this is where constant engagement with the candidate becomes necessary to dissuade from post-acceptance.
5. Workplace flexibility is a superpower to retain top talent with the recent worldwide churn and mobilization of the workforce, there came a massive demand for distributed talent. In order to acquire and retain top talent, organizations rolled out offers to outbid their competition. It comes as no surprise that workplace flexibility is still the number one ask for most candidates and often, the deciding factor between offers. According to the survey, a dominating 89 per cent of professionals prefer to work in flexible, hybrid work cultures.
What according to you is the new-found motivation to set up GCCs in Hyderabad? Is it real estate or talent?
The ecosystem in Hyderabad is very vibrant. There is lots of government support. Ease of doing business is a fact, and bureaucracy has been reduced. There is a lot of support for startups. However, availability of top tech talent remains the most attractive proposition for MNCs to set up centers in Hyderabad.
Though there are not big players in Visakhapatnam, Infosys and Amazon have announced their plans to launch operations in the city, the largest in Andhra Pradesh. How do you see its future?
Compared to Tier-1 cities, Tier-2 cities have lower talent and infrastructure costs, which is helping optimize the total cost of operations. The State governments are incentivizing organizations to locate their GCCs in Tier-2 cities through favourable policies and schemes. Key services delivered from GCCs in Tier-2 cities include finance and accounting, human resources, supply chain and procurement, engineering, R&D and quality, and digital cloud and automation services.
Do you think workplace flexibility is the new trend post-pandemic? How is it picking up in India?
In this war for talent, companies need to find ways to attract talent while retaining current employees, if they want to gain and maintain a competitive edge. And offering flexibility to employees can be that determining factor. Three in four Indian workers today are keen on taking up flexible work opportunities - that's 74 per cent of the workforce. One of the biggest benefits of a flexible working model in terms of location is access to a larger talent pool. Now that companies are no longer restricted to hiring with the intention of having an employee come to the office every day, they can choose to hire skilled talent anywhere in the world, who were previously inaccessible.
What kind of exposure does India have in the global market in terms of GCC?
India is the GCC capital of the world, home to more than 55 per cent of the GCCs established, globally. The 1,500 GCCs in India currently employ 1.3 million people. As every company has become a tech company and looking to accelerate their digital transformation agenda, they are looking to India's rich tech talent pool to enable this transformation. Over 500 GCCs are expected to be added to India's existing tally of 1,500 GCCs by 2026.
What is the current employment scope in Hyderabad and how do you see it grow in 5 years?
Besides good support from the government, availability of top tech talent remains the most attractive proposition for MNCs to set up centers in Hyderabad. In the next five years, if not earlier, Hyderabad will emerge as the next Silicon Valley of India after Bengaluru.
What kind of talent, with what core skills, will be more in demand?
GCCs are looking to hire niche skills such as AI/ML, blockchain, data analytics, natural language processing, cloud, cybersecurity etc.