Begin typing your search...
HR & payroll firm Greytip Software aims to have one lakh customers in coming years
The company at present serves 16,000 customers, who are spread across India's 160 cities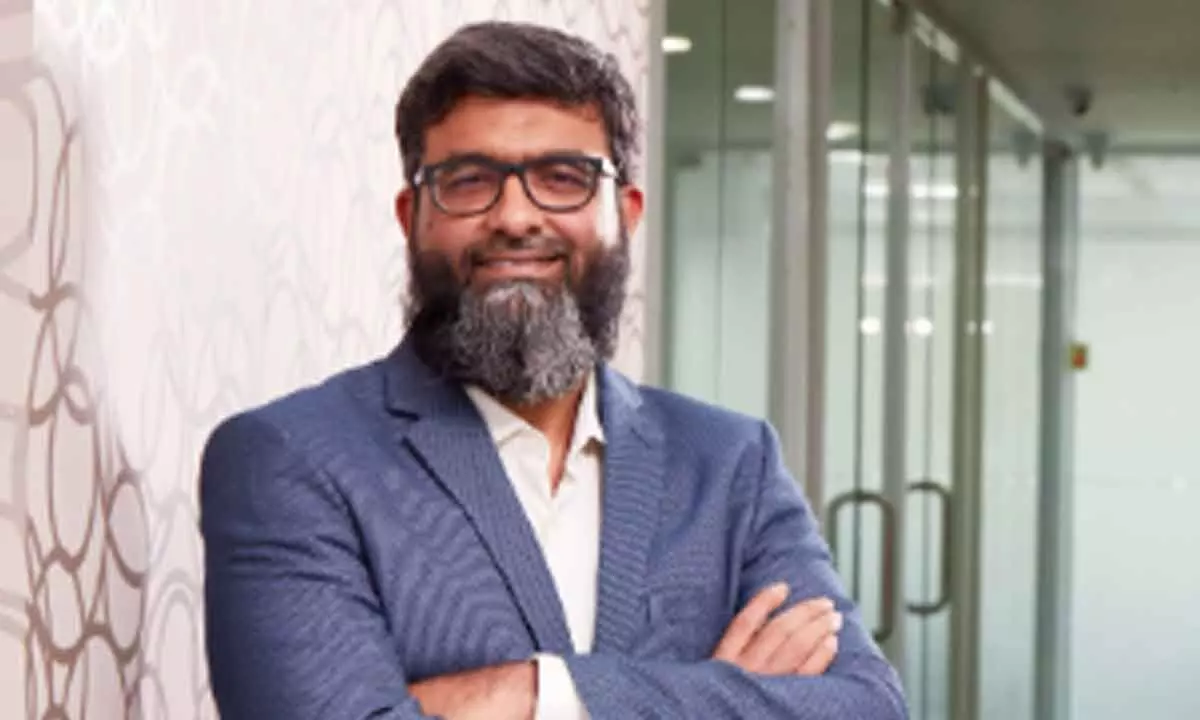 Technology interventions in human resources are ever growing. In the last decade, there are many HRtech companies that have come up with many innovative solutions. Greytip is one of the earliest HR software companies serving global SME businesses through a cloud HR platform – greytHR. It also started its journey as a SaaS company when the space was not that popular in India. It is India's first ever fully integrated cloud-based HR & payroll software serving more than 16,000 customers. With solutions in like core HR, payroll, leave and attendance, statutory compliances, expense claims, employee self-service and much more, the company also has marquee investors like Info Edge (Naukri) on board. In a conversation with Bizz Buzz, Sayeed Anjum, Co-founder of Greytip Software, said the company is focused on serving Indian market as the growth opportunities are huge. With an aim for 100 per cent annual growth, the company sets an eye to have at least one lakh customers in coming years

Moonlighting is a hotly debated theme now in the human resources (HR) space. What are your views on this new phenomena?

A lot of labour laws have come up because staffers are overworked. Usually, what we have seen that if it is a hobby and part-time job like teaching in some educational institute, there is no issue. But whatever employees do, there should have a mutual consent. In the recent time, what we have seen is that a lot of unethical practices like double-timing kind of things have come to notice. Such dual employment is not moonlighting but it is fraud.
Can technology catch cases of moonlighting? Are software solutions capable enough to predict such trend?
Unfortunately, it is not the case. But I think, it will happen in the future. Because, once something becomes a burning issue, software solutions will also develop suiting the requirement. During Covid period, a lot of companies required monitoring and tracking solutions. Now, there are software solutions available for that. However, I will say that trust is an important factor between employees and employers. In today's environment, it is very important. There are many ways, employers can know which employees are moonlighting. A good oversight is enough for knowing whether an employee is moonlighting or not.
Can you throw some light on the journey of greytHR so far? Also, give some view on the competition.
I and Girish started when we were in college. We both are college friends. Business, obviously, has taken many pivots and turns during this period. Initially, we had no clue that we would be developing solutions for HR department. After doing many kinds of works, we become a HR product company. Our focus initially was on large enterprises. We were serving companies with 1,000 plus employees. In Bengaluru, we had many marquee clients. We have served multinationals like HP, Compaq, Toshiba, Hindustan Lever, Volvo, Toyota, Tata Elxsi and many more. These were our initial set of customers and we have built quite a bit of reputation serving these companies through our HR products.
Then, in 2010, we realized that enterprises were a small part of the total universe and SMEs (small and medium businesses) were the real growth drivers of Indian economy. While there are millions of SMEs, nobody is interesting in taking care of their needs. So, after serving enterprises clients, we decided to serve the SMEs. We believe that a lot to be done both for the nation and for these companies. In that context, we started building our solutions on cloud. We take pride in the fact that we are one of the earliest cloud businesses as we started in 2010-11. Within one year of the launch, Nasscom gave us the award of being the pioneer in the SaaS (software as a service) space. Since then, there is no looking back. Currently, we serve around 16,000 customers, who are spread across 160 cities across India. Our solutions cover close to two million employees on the platform. We have opened our accounts in more than 20 countries. But we have significant presence in India and Middle East.
How is the business growth in the last two years? Has your SME focus dented business growth as small businesses got impacted the most during the Covid period?
We have seen tremendous business in the last two years. We have a very large base. Despite having 16,000 customers, we are growing at 60 per cent on annual basis. Our aim is to grow at 100 per cent per year. There are millions of SMEs and we have barely scratched the surface. In terms of the market size, it is worth around $5 billion. Globally, the size is much bigger.
Can you throw some light on the profitability aspect?
In SaaS space, the main business driver is growth. We have created a huge amount of growth. As we operate on a monthly subscription basis (payment), we have to invest upfront on customer acquisition like any other SaaS player. Our gross margin is very healthy. From 2010 till 2013, we were a self-funded business. But that was constraining our growth. Then, we decided to raise our first round. That worked very well for us as we invested in sales, marketing and various other things. In 2016, we did our next round of fund raising, which again helped us to grow. Each time, we were very close to be breakeven. Anytime, we can be profitable, but we are in an investment mode. We have added 150 high-end human resources in recent months.
What is the level of engagement with Info Edge (Naukri)? Has the association supplemented greytHR's growth?
Info Edge is one our important investors. It has participated in our two rounds of fund raising. That is a very prestigious MNC to have on board and we get a lot of insight and support from Info Edge.
Many HR tech startups are tapping lucrative US and European market but greytHR being one of the earliest businesses in this space is not betting big on those geographies. Is there any specific reason to do so?
I think, there are two business models - Companies that make in India and sell to the world, but our model is to focus on India. We like this market and we want to invest in this market. We want to serve the developing market and SMEs. India is one of the toughest market to crack and we have cracked it. People used to say clients would not pay you. But we have a very high collection ratio. We have cracked the code and our ambition is to at least serve one lakh clients in coming years.
Which products have seen most adoption for you? Can you give some view on the aspect?
We have two-three plans. One is payroll processing for small businesses. We are one of the leaders in the payroll as we have deep expertise. Our most popular plan is Super Plan, which has all solutions under one roof. It is very affordable and solves the most problems of SMEs. Time and attendance is another popular plan. While most HR tech platforms charge $7-10 per employee, we charge around 40 cents per employee. That's how competitive we are.
What are your growth expectations for the coming years?
We have 560 people team and our engineering team is more than 100 people now. I think, we have a very strong growth plan and we should be easily growing more than 50 per cent this year. Our goal is to achieve 100 per cent growth.