Begin typing your search...
How PedalStart helping founders turn their ideas into high-potential businesses
It doesn't only help startups with funding but help them to reach to the stage where they are a good fit to get invested by mentorship, guidance and handholding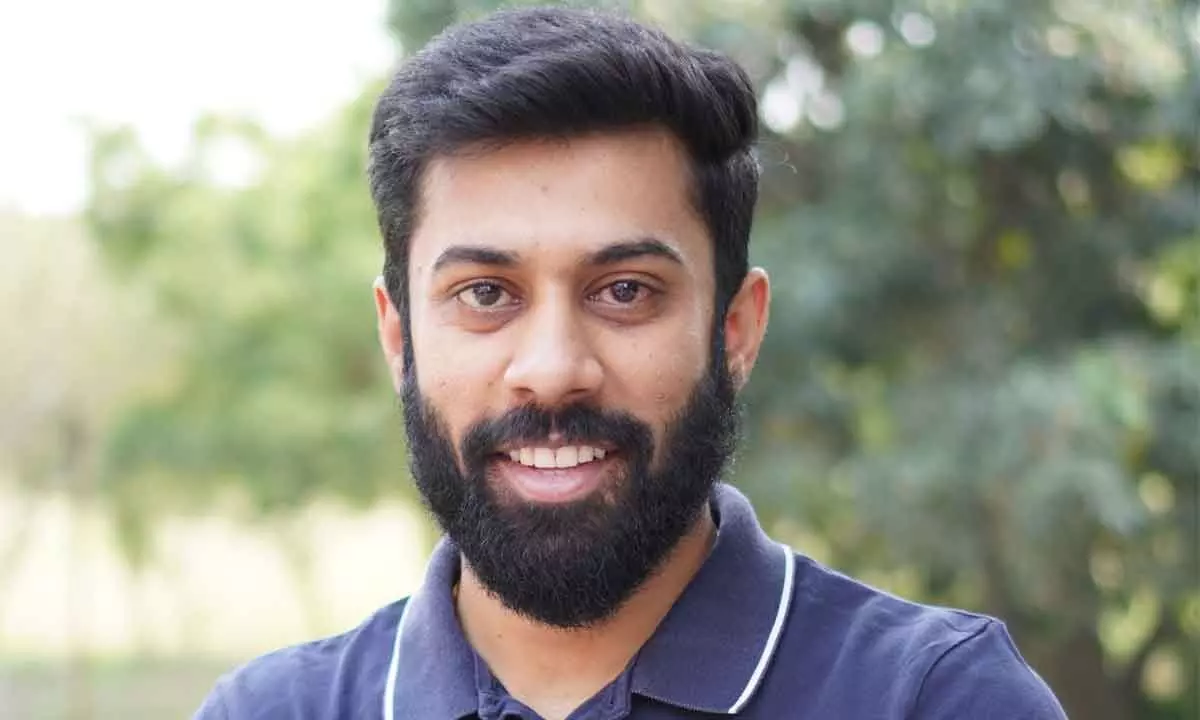 PedalStart is a hybrid model of incubators and accelerators that supports entrepreneurial growth, facilitates collaboration, and promotes innovation. It works to solve the pain points of any startup founder, be it knowledge sharing, mentorship, or funding. PedalStart provides startups with access to resources, mentorship/guidance, networking, and investor connections. It has a community of more than 800 entrepreneurs, investors, and mentors who support each other's success. In an interview with Bizz Buzz, Aditya Darolia, Co-founder, PedalStart, explain how the startup transforms big ideas into high-potential businesses

Tell us more about the brand - PedalStart?

PedalStart is one of the founders' growing community committed to nurturing and accelerating the growth of emerging entrepreneurs and innovative startups. Functioning as an incubator, our mission is to provide a fertile environment for early-stage companies by delivering mentorship, resources, and access to a collaborative ecosystem to facilitate their success. Our expertise lies in transforming ambitious concepts into high-potential businesses.
In addition to our role as incubators, we are seeking promising opportunities among emerging enterprises. We invest our own capital and share our valuable experience with these ventures, offering financial support and strategic guidance for their future endeavours. Our unique dual function as both an incubator and an angel investor allows us to create a powerful synergy between mentorship and investment, paving the way for the next generation of disruptive businesses to thrive. We understand the unique challenges that startups face and provide tailored solutions to propel their success. From strategic mentorship and funding connections to marketing insights and operational guidance, we offer a holistic ecosystem of support.
Give us an overview of the brand's mission, vision, and core values?
Vision: To foster a thriving ecosystem of successful entrepreneurs and innovative startups, driving economic growth, and positive social impact.
Mission: PedalStart being a hybrid model of incubator and accelerator support entrepreneurial growth, facilitate collaboration and promote innovation. We work to solve the pain points of any startup founder be it knowledge sharing, mentorship, or funding.
Core value: One of the core values that PedalStart thrives upon is community and collaboration which is fostering a sense of belonging and collaboration among members, encouraging them to share knowledge, resources, and experiences to support each other's success.
How was the startup founded and how has it evolved?
PedaStart started as an accelerator one and half year back, now has its own pool of investment as well. It now runs multiple campaigns like cohorts (Pedalup, zero-to-one, agcubator), Pedalschool, Pedalinvest, Pedalstars. It is now an ecosystem of over 800 mentors and vertical domain experts which have accelerated more than 80 startups till now. We have funded six startups in the last four months.
How has the company fared financially?
It is a funded startup which has raised a pre seed of $3,00,000. We manage portfolio of $3.5 million for more than 80 accelerated startups.
What unique value or benefits products or services does PedalStart offer to startups?
We assist startups by providing mentorship and support. There is a funnel of EIRs who are former founders, who have launched numerous firms, shut them down, or made their exits. There are mentors that are well-known figures in the industry as a whole as well. In addition, our community of more than 800 entrepreneurs offers a lively setting for networking and forming alliances. There are numerous interactions available for the founders to provide value and address their problems.
How has the brand addressed a specific problem or need in the market?
Pedalstart through its offering works on the pain points of any startup founder. We provide access to resources, mentorship/guidance, networking, and investor connections.
How has your entrepreneurial journey in funding/accelerating startups progressing?
It has been an emotional roller coaster journey up to this point with the increasing accessibility to early-stage finance, the growth of accelerators and incubators, and the globalisation of the startup ecosystem.
A strong startup idea is frequently where the adventure starts. Entrepreneurs refine their ideas, study the market, and create a business strategy. To launch their business at this point, many look for capital from personal savings, family, friends, or angel investors. Entrepreneurs may seek seed investment from venture capitalists or angel investors if the notion is more tangible. A prototype, a small crew, and the market need for the good or services are all aided by this early infusion of cash. It can be wise to join incubators or accelerators for startups. These initiatives offer resources, networking opportunities, and mentoring.
The startup may look for additional rounds of funding through Series A, B, and so forth as it develops and validates its business strategy. These funding rounds are typically intended to scale the business and enter new markets. Based on client input, entrepreneurs continually grow and improve their goods or services. They remain flexible in their approach and adjust to market changes. Getting and keeping consumers is a big part of the trip. To increase their user base, entrepreneurs use a variety of marketing and sales techniques. The importance of having a solid team increases as the startup grows. Talented people who share their vision and can aid in the expansion of the business are hired by entrepreneurs. Entrepreneurs often expand their startup's reach by entering new markets, forming partnerships, or diversifying their product offerings. Effective financial management is the key to sustaining growth.
Entrepreneurs must keep a close eye on expenses, revenue, and profitability. Some entrepreneurs plan for an exit strategy, such as selling the company or going public through an IPO, to provide returns to investors and realize their own financial goals. Throughout the journey, successful entrepreneurs continually educate themselves, adapt to changing market conditions, and seek advice from mentors and peers. Many entrepreneurs choose to give back to the startup ecosystem by becoming angel investors or mentors themselves, supporting the next generation of founders.
Remember that every entrepreneurial journey is unique, and success is not guaranteed. It's essential to remain persistent, adaptable, and open to learning from both successes and failures. Building a successful startup takes time, dedication, and a commitment to your vision.
How different is PedalStart from other angel investors/accelerators in the community?
We are a hybrid model of incubators and accelerators. We don't only help startups with funding but help them to reach to the stage where they are a good fit to get invested by mentorship, guidance and handholding.
Does your company work in tandem with SME associations?
Yes we work with startups from different domains and stages and SMEs are a part of it as well.
What are your company's future projections?
We are focused on bringing all the values to the founders' life that help them to structure their journey and bring the best out of it through membership growth, partnerships and alliances.