Begin typing your search...
How Alt DRX making real estate investing more accessible to all
Alt DRX allows investors to buy fractional shares of properties, starting at 1 square foot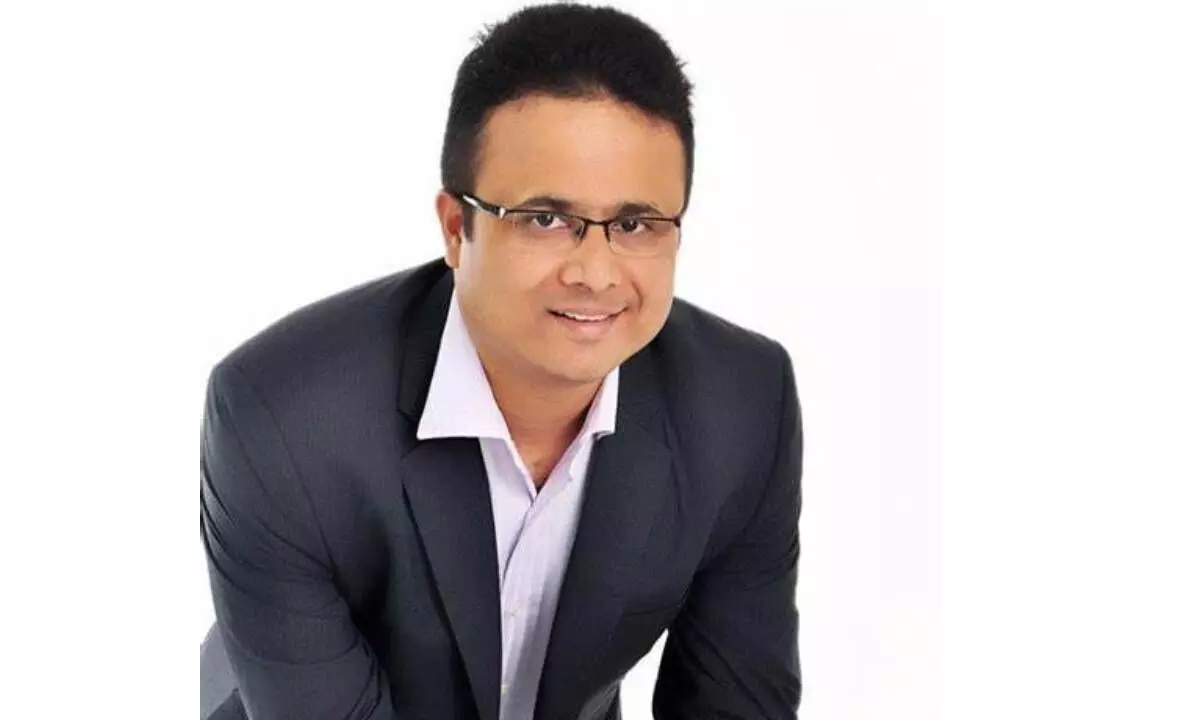 Alt DRX has unveiled an unparalleled digital real estate marketplace that enables individuals to invest in dematerialized real estate, even in increments as modest as 1 square foot. This dynamic platform functions akin to a stock exchange, facilitating real estate investment in a highly accessible and fluid manner. Notably, Alt DRX has launched two new properties in Bangalore for investment. Beyond its innovative approach, Alt DRX holds special appeal for younger Indian investors by offering a way to invest in stable, rent-generating assets within their homeland. This dimension adds to the platform's value proposition, catering to the distinct investment preferences of NRIs. In an interview with Bizz Buzz, Avinash Rao, Co-founder, Alt DRX, gives insights about his platform and beliefs on how it could disrupt the real estate market
What prompted you to start this platform?

After having spent over a decade in real estate we realised that the sector has a great deal of attraction but suffers from some inherent constraints for investors, namely; Illiquidity, lack of annuity returns, cumbersome to buy and equally cumbersome to sell, expensive to purchase, high cost of maintenance, etc. These are critical issues which dissuade(d) investors from investing in real estate in general and residential real estate in particular. The one big driver to start this platform was to enable investors to invest in real estate just the way they invest in equities and/or mutual funds without any of the hassles they face while investing in physical real estate. The idea of Alt DRX stems from the firm belief that residential real estate is the finest investment opportunity that exists across the investment spectrum today. At Alt DRX, investors for the first time, can start investing in 1 sq ft at a time with an investment of Rs 10,000, this too in Grade-A developments from the best developers in the city.
What are some of the key features?
The key features include: Invest in real estate 1 sq ft at a time; Benefit from diversifying one's portfolio, not in one but multiple properties; Enabling investors to invest with as low as Rs 10,000; The platform provides liquidity for investors as they can buy/sell through our trading platform; Managed real estate – whereby investors need not worry about managing their properties as they are managed by professionals
What is the kind of target audience you plan to address?
The platform caters to an investor/consumer segment that has the ability to make investments starting from Rs 10,000, which basically means anyone with an Aadhar, PAN, and bank account can invest through the platform. Nevertheless, the typical investor can be defined as below:
Age group – 25 to 45 years; Upwardly mobile; Household income – above 7.5 lakhs; Owns a car/high end 2 wheeler; Urban; Tech savvy; Working professionals, SME business owners, professionals, and active investors in alternate assets.
Given the kind of technologies you are incorporating, is this platform only for corporates?
The platform is meant for all investors across the spectrum, as long as they complete their KYC and furnish their Pan/Aadhar, an authorized bank account and ability to invest Rs 10,000. All entities including corporates can invest, but it is not restricted to them alone.
What kind of impact will your platform have on the real estate sector?
What we are doing, by setting up the first digital real estate exchange, is transforming the very nature of transacting real estate assets. Hence the platform has the potential to radically transform how investors view real estate as well as how they invest in real estate. Though the platform has the potential to be disruptive but the disruption is positive and will lead to a significant expansion in the investor base which in turn enhances overall demand, as such an expansion significantly benefits the development of an organizations by enabling them to build more investment-friendly products.
What is the kind of positioning you have in this asset landscape?
From an asset standpoint, we are focused on the real estate space with our key focus being on residential assets and variants of residential assets, such as; Managed rental housing, co-living, student living, senior living, prime land etc.
What are your revenue streams?
We have placement fee, origination fee, annuity income, transaction fee and AMC.
Will this technology benefit someone in India selling property in an international market?
At this point in time, the platform is focused on Indian assets being marketed to Indians only. Currently, we are not actively sourcing customers/investors from international markets but we do have plans to go international but those are still in their formative stage.
What is your take on next-gen investors: Gen Z and millennials and their new asset investment strategies?
Gen Z is an extremely important and an integral part of the target audience as they are more likely to be appreciative of an innovation of this nature. They are more likely to be our early adaptors and make investments through our platform.
Gen Z is less interested in owning assets but more interested in enjoying the benefits of such ownership. When the benefits of such ownership are offered to them through a platform like ours they are more likely to opt for it than say someone who's older. Their investment philosophy is about here & now and hence they will be that much more open to adapting to innovations and not hesitate to build on them over a long period of time.
What kind of growth do you see for your company?
As an organization, we firmly believe that the sky is the limit when it comes to our growth potential. The residential sector has seen significant growth over the years and most investors, today, recognize the potential of investing in good quality residential assets. Now, when we are able to bring down the ticket size to 1 sq ft offers high-quality managed assets and helps investors with a variety of assets there will be a large base of investors who will be interested in building a portfolio of such assets through Alt DRX.