Begin typing your search...
Flor de Caña rum expands presence in India, targeting discerning consumers
Flor de Caña is currently offering the Flor de Caña 7 Gran Reserva and the Flor de Caña 12 year rum in India. The brand plans to offer the Flor de Caña 18 year rum in the near future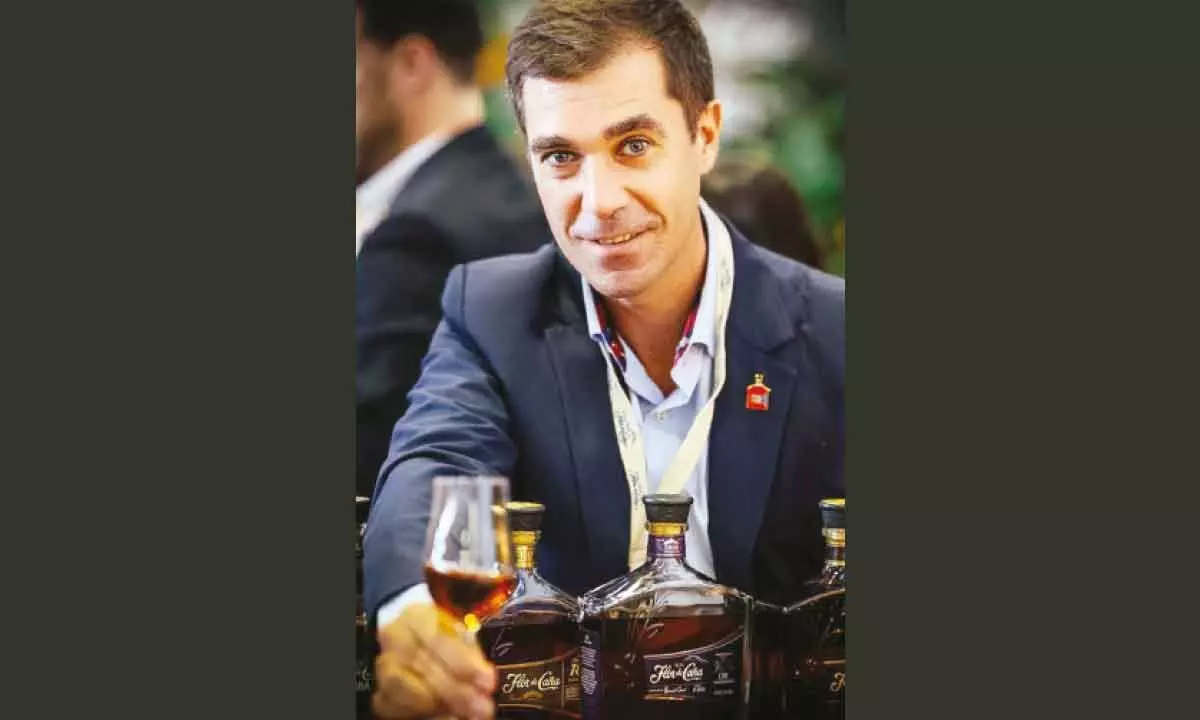 Flor de Caña rum is known for its commitment to sustainability, quality, and unique flavour. The brand is a single estate rum, meaning that it owns and controls the entire production process from field to bottle. Flor de Caña is also the world's first carbon neutral and fair trade certified spirit.
The unique flavor of Flor de Caña rum is due to a number of factors, including the use of 100 per cent renewable energy in the distillation process and the aging of the rum in bourbon barrels in a tropical volcanic climate. The result is a rum that is rich, luscious, and exceptionally smooth. Pierre Pinault, Area Manager - Asia Pacific, Middle East & Africa at Flor de Caña Rum, in an interview with Bizz Buzz, talks about the brand's sustainably produced premium rum from an 1890 family estate, distilled with 100 per cent renewable energy and naturally aged without sugar or artificial ingredients.
How has your inclination towards sustainability helped your brand?
Sustainability has been a core value of Flor de Caña since its early days back in 1890. Today, we're proud to be the world's first Carbon Neutral and Fair Trade certified spirit. This means we offset all carbon emissions and the rum is sustainably and ethically produced in compliance with over 300 rigorous labour, social and environmental standards. In additional, we distill our rums using 100 per cent renewable energy and have planted one million trees since 2005. This historic commitment of Flor de Caña with sustainability has really resonated with consumers and trade members who, in addition to appreciating a premium quality aged rum, are also looking for brands with a proven track record of sustainable and eco-friendly practices.
What are the key differences between a molasses based rum and sugarcane juice made rum?
Flor de Caña is a single estate rum, which means we own and control the entire production process of the rum, from field to bottle. Our distillery is located in a unique territorial and climatic region, between the Pacific Ocean and Nicaragua's tallest and most active volcano, the San Cristóbal.
What's the relevance of this volcano? Well, the soil fertilized by its ashes and the mineral-rich water contribute to the superb quality of our raw material (molasses). Later on, during the aging process, the tropical volcanic climate (heat and humidity) fosters a more intense and dynamic interaction between the alcohol and the wood of the bourbon barrels, resulting in a more rich and luscious rum. These three elements add up to give us the unique character and exceptionally smooth flavour of our rum. These days, it is becoming rare for rum producers to own the entire production process, and even rarer for their rum to be of a single origin.
What is your target audience for Flor de Cana?
Flor de Caña caters to brown spirits enthusiasts seeking an elevated sipping experience with a rum whose quality and excellence is proven and that is also sustainably crafted. We believe our products will be well received by Indian consumers.
India is a whisky country, how do you plan to get them to switch to rum?
Long before India started drinking or producing whisky, it was producing and drinking rum. Therefore, it has always played a role. A discerning drinker is looking for quality and unique experiences, and that is exactly what Flor de Caña can offer with its portfolio of natural aged premium rums. Recently at member clubs such as Bombay Gym and Soho House, I have hosted tasting sessions for members and the response was excellent. Sipping neat, on ice or paired with a cigar or even dark chocolate it was great to see people in India enjoying Flor de Caña in their own way.
How is your brand faring worldwide?
Flor de Caña is one of the world's fastest growing premium rums. Usually, consumers who have the opportunity to try our rum tend to fall in love with its quality and smoothness. These days people are looking to drink less but better quality, and our portfolio of premium rums aged up to 30 years offers various options to satisfy those needs.
Do you have your entire portfolio available in India?
Currently, we're offering the Flor de Caña 7 Gran Reserva and the Flor de Caña 12 year rum. Soon, we'll also be offering the Flor de Caña 18 year rum.
What are the challenges of marketing in India?
There are a lot of cultural differences in separate regions of India. Often, it's just traditional mindsets, I hear sayings like 'rum is a winter drink' because it is warming or 'it is too sweet'. In the case of Flor de Caña, we have a natural aging process without artificial ingredients or additives of any kind, this result in luscious and smooth rum with zero sugar content, gluten free and a calorie content similar to whisky or vodka.
How big a market is India for your brands?
India has an enormous potential for our brand because of the popularity of the rum category in this country and because of the growing interest by discerning consumers for imported premium rum brands. After just less than two years in the market, we already achieved a very qualitative distribution into the top on-trade accounts in the main cities, supported by frequent events and promotions activities by our Brand Ambassadors team.
What kind of promotions are you planning to meet your targets?
Recently we completed our first edition in India of our Sustainable Cocktail Challenge, a global initiative that seeks to promote and award sustainable mixology in eco-conscious venues in order to build a greener future together. The significance of this competition being the first of its kind in India lies in its ability to showcase the burgeoning mixology scene in the country. India's bar culture has witnessed exponential growth, with bartenders exhibiting their creativity by crafting innovative cocktails with their unique twists. The competition not only recognizes and celebrates the talents of bartenders but also highlights the rising popularity of premium rum in India.
While being a great way for us to share and inspire the mindset of sustainability, it also allows us to give back to the bartending community. Participating venues will feature a sustainable cocktail made with Flor de Caña 12 year rum on their menu for a month as a part of the selection process. The top 10 contestants from Mumbai, Delhi and Bangalore are selected to join the India finals where they present their creations for a panel of judges.
This year's winner Yumit came from a well-known bar in Delhi: Sidecar. Next stage is the APAC regional finals in Vietnam where the top two bartenders are sent on to the Global Final in Nicaragua for a chance to be crowned "Flor de Caña World's Most Sustainable Bartender" and take home a prize of $10,000.