Begin typing your search...
Fintech firm MissCallPay helping non-tech-savvy people go cashless
UPI 123PAY will revolutionise UPI-based payments in India, says MissCallPay founder Mitesh L Thakker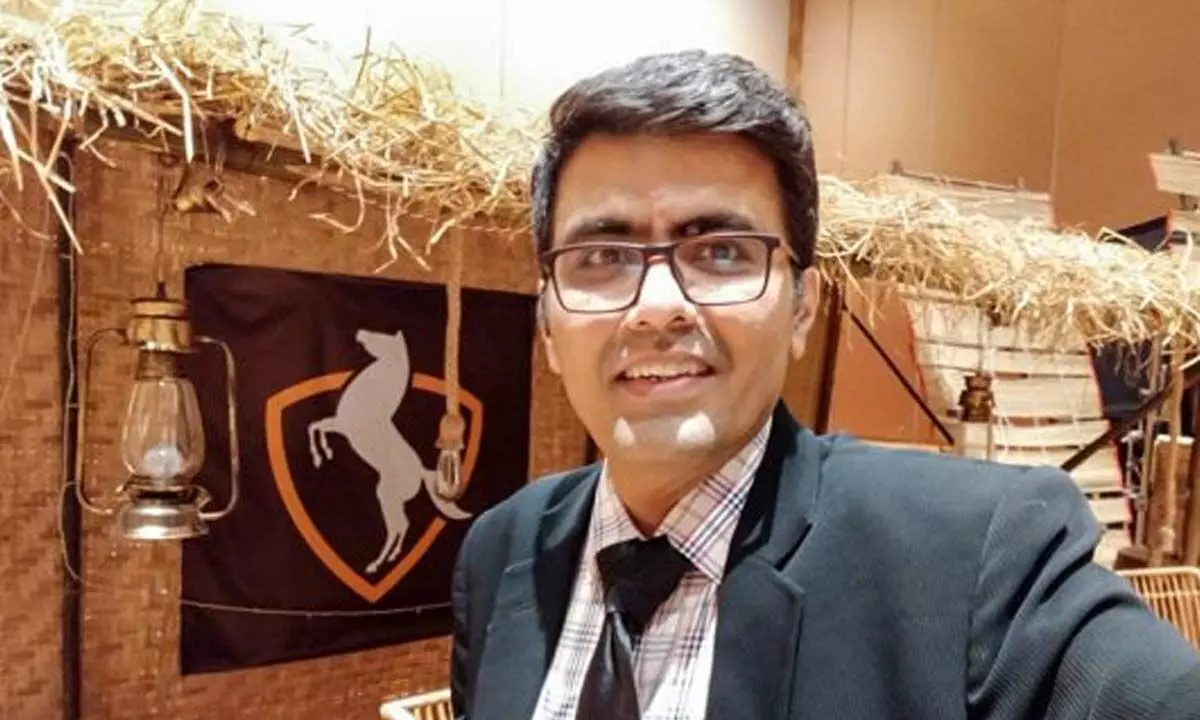 With over 96 per cent of Indian villages using feature phones, penetration of UPI-based transactions is limited to urban and semi-urban areas. To overcome these shortcomings, RBI has launched UPI 123PAY in collaboration with National Payment Corporation of India (NPCI). MissCallPay is one such payment platform enabling India to go cashless and making mobile payments simpler for the masses who are not tech-savvy. MissCallPay is one of the four apps riding on these new payment rails. The company, which is headquartered in Gujarat and has business operations in Mumbai, got all clearances from NPCI & RBI to launch its product. In a conversation with the Bizz Buzz, the company's founder Mitesh L Thakker said that the product will go live in next one month and Bank of India will launch company's solutions for UPI-transactions on feature phones across its branches.
Currently, the company is funded by angel investors and plans to raise Series A in coming months. He said the fintech firm has already received commitment from investors and is looking for a lead investor to close the round. Though the company has not commercially launched its products, it has already received cash advances from merchants to use its solution for executing such transactions. The company plans to partner with multiple banks, and expects to achieve 100 million transactions per month within 6-8 months post its commercial launch. On the issue of recent regulations on the PPIs, he said the Reserve Bank of India is looking at protecting borrowers from non-genuine lenders.
UPI 123PAY is a revolutionary move that will change the payment ecosystem in the country. How MissCallPay will help in achieving in bringing in this change? Can you throw some light on how this idea has evolved?

We are technically live, but we are not commercially live yet. We are planning to go live in next one month. We have done piloting and received many positive feedbacks. Bank of India is going to take this solution live across the branches.
The idea came during demonetisation period when I was in Ahmedabad. People were waiting in queue despite availability of UPI-based payment methods. We realised that despite people using smartphones, those are basic smartphones. The storage space is also less in these basic models. So, the idea is to enable people who are digitally challenged or using basic smart phone or using feature phones (there is a large mass using feature phones), to transact in UPI. Currently, five billion transactions are happening every month on UPI. Despite such numbers, there are huge number of people who are not able to transact through UPI. They have to go to the nearest Aadhar point and also have to pay a small fee to withdraw cash. Currently, UPI is catering to 20-25 crore users. The central government aims to bring UPI-based transactions to every village of the country. To make it possible, UPI 123PAY will enable non-tech savvy users to do UPI-based transactions. So, feature phone users and very low-end smartphone users will be able to do UPI transactions. This will increase the reach to 100 crore Indians from current 20-25 crore users. India will be really get cashless once the majority of people start using UPI.
How has the journey been so far? Is the cash burn very high to reach the current stage? What are your plans as far as revenue generation is concerned?

We have invested both cash and intellectual capital to develop this solution. Like every other industry, we also have to invest first before generating revenue. We have our own intellectual properties (Ips), which we have also shared with NPCI without any charge. Our only aim is to promote cashless economy as there are a lot of loopholes in a cash economy. People like farmers, small shopkeepers who are doing business in cash are not able to get any loans from financial institutions. This is because there is no proof of transactions. They borrow money from moneylenders or other such exploitative apps. Formal credit is impossible without financial history. For the growth of economy, credit has to be disbursed based on financial transactions. This is a critical problem of Indian economy and UPI 123PAY is a significant move to solve this problem.
As far as revenue is concerned, it has started flowing as advances because there are many institutions which require this product. Demand is very high. There are some merchants who have signed up with us and some of them have advances to us. We are expecting to go live in next one month.
How many IPs do you have as of now? Can you throw some light in this aspect?

We have a total of six patents as of now both in India and the US. Out of these patents, three are awarded in the US.
Will you provide value-added services like other fintech firms once the product goes live?

Yes, we will provide value-added services once it goes live. We will announce partnership with other players. We are working towards that. In a year's time after the launch, we are planning to start that process. Currently, we are looking at raising series-A round of funding. We are looking at upwards of $10 million in this round and have already received some commitment. We are looking for a lead investor.
Recent RBI regulations have made life tougher for fintech firms which are assuming the role of lenders without proper safeguards. What is your opinion on the recent development?
As a regulator, RBI always takes proactive steps. If you join the dots, the regulator first allowed UPI on credit card. Then, the central banks stopped PPI (pre-paid payment instrument) issuers. From these two events, one thing can be inferred that the RBI wants to protect the borrowers and not stopping the innovation. Look, for lending, entities require separate license. Similarly, NBFC is a separate license. Credit card is a separate license. All these instruments have different purposes. If one fintech comes and says that we will provide loan without KYC and mix these three instruments; then it will put borrowers at risk. UPI transactions are going up. So, some people feel that it is giving competition to debit and credit cards. But, RBI wants to give a sense that UPI is above all. They want to promote UPI as a payment system.
We have seen various Chinese apps giving loans at higher rates. Despite restrictions, these apps continue functioning. What is your view into this aspect?

We know about this problem. Everyone also knows the money behind such apps. That is the reason that the RBI is coming up with regulations. These norms are required for protecting the borrowers. The fintech ecosystem should understand the motive behind the move of RBI.