Begin typing your search...
Eggoz Nutrition aims to become pan India brand by the year 2025
The startup founded by 4 IITians today, sells 130k eggs per day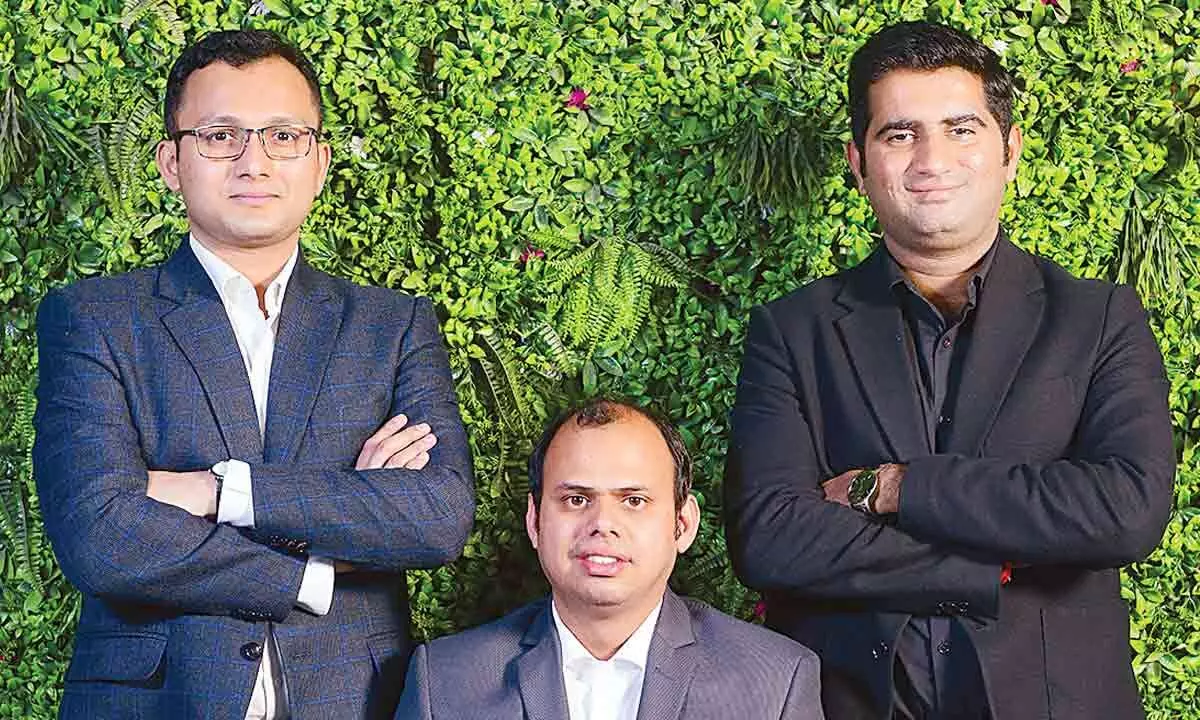 Founded by IIT-Kharagpur alumni Abhishek Negi, Uttam Kumar, Aditya Singh, and Pankaj Pandey, Eggoz Nutrition is India's first egg-focused consumer brand. It intends to bring farm-fresh and chemical-free eggs for every health-conscious Indian. Eggoz promises to offer support to local farm owners through an extensive network that would facilitate the quick and smooth distribution of egg produce. Considering that most consumers buy eggs that are at least three to five days old, Eggoz promises to bring protein-rich eggs from local farms to retailers within a span of 24 hours of laying. Consumers can now buy high-quality eggs that are not merely fresh, but also free from avoidable hormones, antibiotics, and chemicals.
All eggs sold under the brand are UV-sanitised and made available at stores within 36 hours of laying. The fledgling company has already raised $3.5million in Series A funding round led by NABVENTURES. With this fund raise the company aims to increase its brand footprint, launch egg-based value-added products, and enter new geographies. Speaking to Bizz Buzz exclusively, Abhishek Negi, one of the co-founders, decodes the egg market and egg consumption in India and how Eggoz plans to move ahead to grow this market and then tap this market
What is the total consumption of eggs in India at present? How is the number growing?

The per capita egg consumption of India has been on the rise from 86 eggs per annum in 2019-20 to 91 eggs per annum in 2020-21(The Economic Survey 2021-22).
How big would be the branded egg segment in India? At what rate it is growing?

The branded egg segment constitutes a small portion of the overall consumed eggs in India. However, with more and more people adapting healthier lifestyles and nutritious diets in the tier-II and tier-III cities, the segment is growing at a steady pace having registered 10-20 per cent year on year growth.
In what way/s your egg would be different from other branded eggs available in the market? I mean how do they stand out?

Eggoz provides the customers with eggs which are freshly sourced, treated with UV sanitization after procurement, rich with bio-available protein and vitamins, and free from avoidable hormones, antibiotics, and chemicals. Eggoz also collaborates with farmers and deploys IoT and technology-backed application which reduces the gap in the procurement and supply of eggs to just 24 hours. To ensure supply of farm fresh eggs and maintain the company's credibility among the customers, we regularly conduct maintenance of top-level quality, real time monitoring of birds, doctor visits, audits of farms, etc.
How many eggs are you at present selling per day/per month?

At present we are selling around 1.30 lakh eggs per day (June, 2022).
What is the growth rate that you are looking at?

We are looking at 25 per cent growth rate month on month basis.
What are the 11 checks you carry out before sending your eggs to the market? And what is the significance?

The eggs go through 11 safety checks which are essential to the value addition of Eggoz eggs. The steps are feed control, microbial test, regular farm audits and doctor visits, biosecurity test, temperature check, freshness test, shell strength, candling, cleaning and UV sanitization and grading. These are significant as they help us standardize the eggs. Each egg has the same nutritional content, size, shell strength and freshness. Only those eggs that pass through these 11 checks are packed and sent to the markets. This makes these eggs of premium quality.
You had started with the North Indian market and subsequently tapped the south Indian market and now you are well set to foray into the eastern market through Kolkata. What are your pan India expansion plans like? By when do you plan to be a pan India brand?

We aim to be the household brand for eggs across country by operating through all the mainstream channels. Our focus is to achieve sustainable product-led growth. We are targeting to make Eggoz Nutrition a pan India brand by tapping over 200 cities before 2025-year end.
Are you only looking at the individual/household market or would you be focusing on the institutional market as well?

Our current focus is to be a household brand across country. We are also actively seeking institutional partners for further business expansion. Today, we have a HoReCa division in place looking after the institutional markets.
Could you please throw some light and explain your model to get directly integrated with the farmers?

We work hand-in-hand with local urban farms and rural farms to overturn the challenges related to poor production, inadequate storage capacity and disorganized distribution channel faced in the egg industry. All our operations mainly depend on state-of-art technology to ensure collection of reliable data and real-time monitoring of the egg farms. Eggoz team minutely analyzes the technology backed data in order to discern irregularity and formulates a plan of action to enhance the production of the local egg farm. With this venture our endeavor is to boost profitability of farmers by providing them persistent support, advanced technology and meticulous guidance for egg development and distribution strategies.
What is the shelf life of these eggs?

An Eggoz Nutrition egg has a shelf life of 15 days at an ambient temperature or 21 days if refrigerated.
Riding on the success in the domestic market, would you eventually look at some neighboring countries where egg consumption is high?

The primary focus is to address the nutritional requirements of our country before steeping out of the domestic borders for expansion. India in itself has a great potential for the brand's bright future because it has a huge market in the tier-2 and tier-3 cities. Although international expansion could be a long-term plan, but now, we want to focus on our nation and its people.
So, what's up in store?

The company has launched the Pragati Poultry Farm Management App, which will offer all the support, layer farms need to grow existing businesses. From tools to compare performance and net profitability to updates on egg rates (as set by the government) and weather updates, the app will offer assistance to rural egg farmers.
Eggoz promises to bring protein-rich and antibiotic and chemical-free eggs for consumers while maintaining solidarity with rural farmers. Eggoz currently has a strong presence in the Delhi-NCR region and has recently entered the local markets of Allahabad, Bhopal, Chandigarh, Indore, Patna, and Ranchi. The company hopes to expand to the eastern and western segments soon.