Begin typing your search...
Demand for proptech players will increase in coming years
Major chunk of people has put real estate as the top-most asset class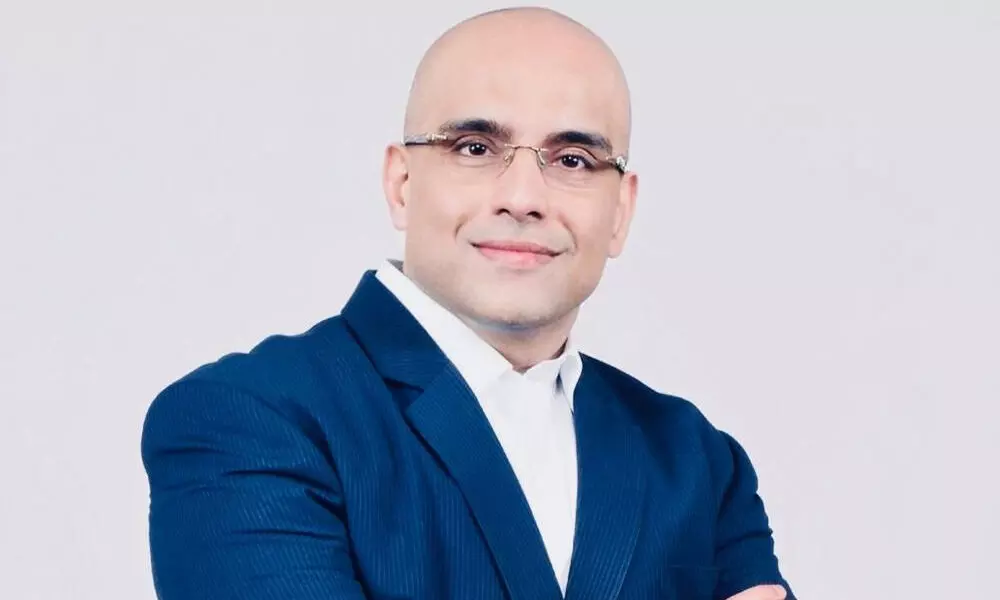 Online real estate platform Housing.com has been witnessing rapid adoption of its online offerings since last year owing to the Covid-19 pandemic. In an interaction with Bizz Buzz, Group Chief Operating Officer of Housing.com, Mani Rangarajan, said the company has clocked good growth in 2020 on the back of its new product offerings. He said rates on rentals would continue for some more time, though the overall real estate market is likely to post a smart recovery this year
What are the features of Housing.com's new product 'Housing Edge'? How is it different from your other offerings?

We have always strived hard to come up with new products that enhance the customer experience. For this product, we have always maintained a relationship with 'Movers and Packers'. On the home loan front, we have a relationship with a couple of banks. For the first time, we have introduced all such offerings under one roof. It is something like a super integration. In the past, we had a relationship with one or two service providers in each segment, say in the 'movers and packers' space. But, our attempt this time is to create some kind of marketplace. This will give users a choice in terms of taking services from any service providers. During the lockdown time also, we launched a new product 'Pay Rent', which is a runaway success. This allows users to pay rent using their credit cards, which was very useful during those difficult times. We plan to come up with similar offerings on the home loan front.
How is the initial response to these new products?

Response to these products from users is very good. As I have pointed out, the Pay Rent product is a phenomenal success. Earlier, we thought that as the economy revives and people get new jobs, the demand for this product would come down. But, we see the healthy growth of this product even in recent months. Similarly, demand for services like online rent agreement and tenant verification is also growing. With time, we feel that adoption will increase.
It seems that the rental housing sector is going through a rough phase with many people having vacated their places in metro cities during 'Work from Home' option. This has also put pressure on rental yield. Do you see this pricing pressure going away in the near future?
I think rentals have come down in major cities, especially in the Bengaluru market. I don't think rental rates would go back to the earlier rates in the next six to 12 months. Many companies have come up with a plan to have a hybrid work environment. Some are also planning to follow a 'hub and spoke' model in which they plan to come up with many satellite centres on the outskirts of the city with one headquarter. Considering all these developments, we have to wait to see how rental rates evolve in the coming months. Given the capacity available in the market, I don't see pressure going away on rental rates. But rates may not go down further from the current level and probably, rates may stabilise at the current rates.
As the Covid pandemic is likely to bring in many structural changes, do you feel the demand for services from proptech players will come down?
I don't think so. As new demand is coming back to the market at a rapid pace and most people are going online, the demand for proptech players will increase in the coming years. Rather, demand has gone up by around 60 percent, and demand in Tier-II and Tier-III cities has nearly doubled last year. So, people are moving massively to online platforms. This is not only for home search-related services but also for ancillary services like rent payment and online legal documents preparation. We think this trend will continue.
Has the Covid pandemic spelled death knell for brokers who are operating offline?

No, that is not the case. Rather, many brokers have moved online to do business. They have realised that it is easier to reach more customers through the online route than working offline.
How has Housing.com fared in 2020 as compared to 2019? With more users coming online, has the numbers improved?

Though we have not closed our financial year, we have witnessed healthy growth during the last year. On the housing front, we have seen around 30 percent growth year-on-year. We have seen good growth of our Proptiger.com platform. If you see the broad market, new launches have been healthy during the October-December period. In a recent customer survey, we have found out that a major chunk of people has put real estate as the top-most asset class.
What is the share of revenue coming from ancillary services as of now? Do you see it growing in the near future?

The share is very low as of now but this will grow with time. Honestly, we are not focused on numbers. We want to provide users with these services for better user interfaces. When a customer is searching for a home, we want to provide him with enough choices of various service providers.
The real estate sector has shown revival in the last few months. When do you see the situation coming back to normal?

While we saw a drop in demand during the April-June quarter, growth came back in the July-September period last year. That was the period when we saw a lot of pent up demand translating into sales. In October, we saw a lot of new launches in many cities. In cities like Bengaluru, we have seen good demand for luxury homes. Going forward, we see demand traction from January onwards. Though on a year-on-year basis, it may not be higher, it will be higher on a quarter-on-quarter basis. As far as normalcy is concerned, it may take some more time. New product launches will come back to the pre-Covid level next year or so.