Begin typing your search...
Demand for flexible spaces on the rise as COs seek cost-effective solutions
Operating in 33 properties in Bengaluru, Enzyme Office Spaces is planning to enter into new cities like Hyderabad and Delhi-NCR in coming quarters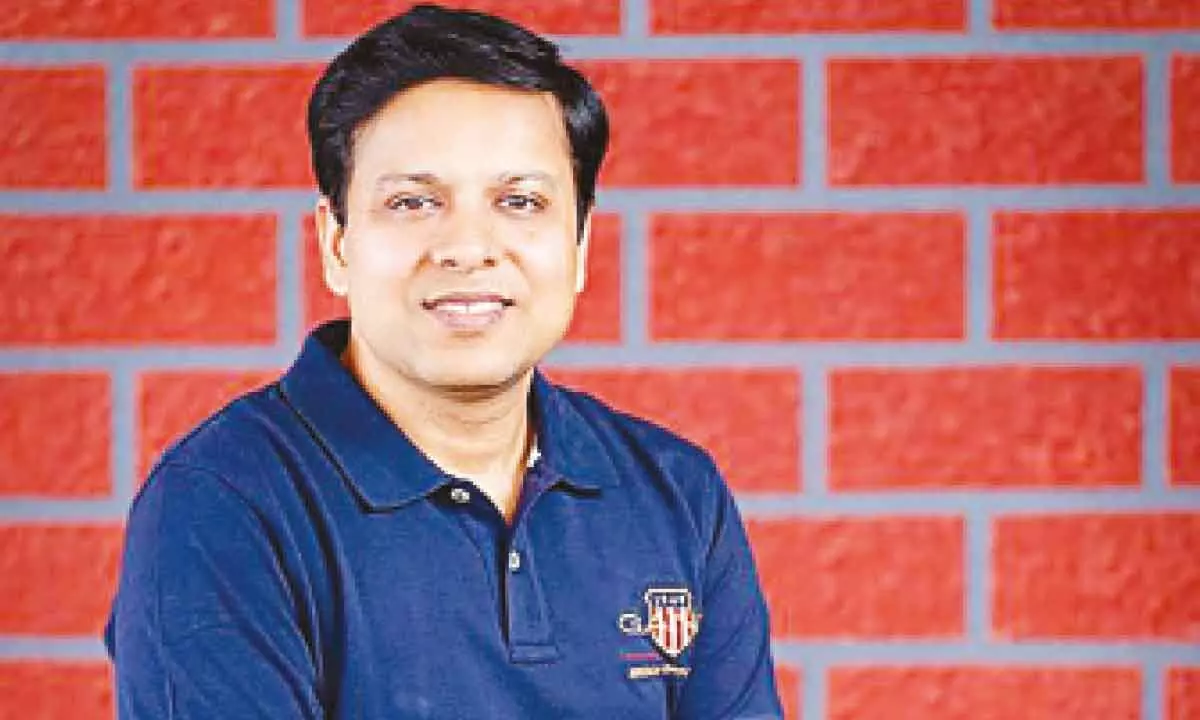 Office space absorption in recent quarters has remained subdued owing to funding winter in the startup ecosystem and low hiring by technology firms. However, co-working space within the commercial real estate has seen sound demand as more companies are seeking flexible office spaces than investing heavily into setting up their own offices. Apart from co-working, demand for managed offices and fit-out offices are also on the rise. In a conversation with Bizz Buzz, Ashish Agarwal, Co-founder and CEO of Enzyme Office Spaces said the company is seeing rising interest from companies to opt for flexible office spaces. Operating in 33 properties in Bengaluru, the company is planning to enter into new cities like Hyderabad and Delhi-NCR in coming quarters. Especially, the exponential growth of Hyderabad has attracted the management to set up their office spaces in the southern city in the near future. Agarwal said that the company remains boot-strapped so far with all its growth being funded through internal accruals

How is the overall demand environment in the office space? Most reports indicate subdued absorption of office space in recent quarters. What are your views on this aspect?

Currently, funding winter is going on for which startups are not getting funded. Even technology companies are not in a hiring mode. They are not expanding right now. Considering the current situation, market is a little tight. But, we expect the market to recover by the last quarter of this year or from first quarter of next year. The situation is likely to be a lot better.
Within the office space, co-working has emerged as a bright spot with hybrid model taking precedence. How do you the demand in the co-working space playing out?
What is happening that once the companies get funded, they increase the headcount. It is easy to increase headcount when they are working out of co-working space. However, if they are operating from a conventional office, there is a problem in increasing the headcount rapidly. That is the reason that whether it is a MNC (multi-national corporation) or startup; they are preferring co-working spaces now a days. Share of co-working spaces has increased drastically in the past couple of years.
Do you think that the uptrend seen in the co-working space is likely to sustain in coming quarters?
Yes, this is likely to continue. The reason for it being it is a solution for companies. From companies' perspective, even if they need 50 people, they have to bear the cost of an office that has the capacity of accommodating people which is way higher than their requirement. In a co-working space, companies can pay for those seats which they use. They have the option of booking more seats as and when they require. It is a trouble shooting solution for companies, landlords and other stakeholders. That is the reason that the growth is likely to sustain. It's a win-win situation for all stakeholders.
Can you give a brief overview about Enzyme Office Spaces? Which is the biggest vertical in terms of revenue contribution?
Enzyme Office Spaces as a company is entirely into enterprise solution model. We are not a co-working company where one can book one or two seats. We have the concept of minimum 50-seater office for anybody. Fit-out is the biggest vertical as far as revenue contribution is concerned. Most of the other operators are working on the furnished office space than fit-out office space. As far as competition is concerned, it is always good. Managed and fit-out are the two verticals, we are majorly into. In the managed model, we are following an outsourced vendor model, in which we take the help of other vendors in order to provide multiple services.
How many properties Enzyme Office Spaces are currently operating? Can you give us some view on the operating model in these properties?
Currently, we have 33 properties. All these properties are leased from landlords. In square footage term, we have almost 1 million sq ft of property under management now. We are planning to expand our portfolio by entering into multiple cities in India. Currently, we are in Bengaluru. Next phase of expansion will come in Hyderabad and Delhi-NCR. Reason for expanding in these cities is because of the growth potential. Hyderabad as a city has grown exponentially in the past couple of years. Currently, we have partnered with around 55 enterprises. We think, this number will go up in Bengaluru. As far as employee count is concerned, we have around 43 inhouse employees. Apart from these employees, we have around 190 staffers available through third-party vendors.
Recently, Enzyme Office Spaces takes on lease 1 lakh sq ft in Bengaluru. What are the plans in that newly leased space? Can you give an overview about your plans?
This space is for co-working. Around 3,000 seats will be available in this leased area. Yes, we have commitment from many companies and some space has already been leased out. We have also taken properties from bigger developers. We always look at compliant properties, which are preferred by enterprises. Occupancy is usually better for graded developers.
Are you adequately funded now? Do you have any plans to raise capital in coming quarters?
We are adequately funded now. However, we may look at raising capital in the next financial year. We are a zero-debt company and everything is funded through internal accruals. We are completely boot-strapped. We are reinvesting the company's profits. I will not able to give exact number for funds that we are planning to raise. We are entity-wise profitable and each of our centres are profitable.
Which sector has the maximum demand as far as demand for space is concerned? Can you give an overview of this aspect?
We have maximum number of clients from financial services space. We have many fintech clients in our properties. We also have technology enterprises. We are not keen to own properties on our books. We are looking at leasing properties only.
Can you throw some light on the expansion plans of Enzyme Office Spaces? What kind of challenges that the company may face as it grows?
We are helping our vendors to grow their business. We have invested in a few firms to help them grow their business. We will look at more opportunities as and when they come. As far as challenge is concerned, I will say that as our model is very capital-heavy, we may have to opt for external funding. Second thing is that we may face logistics challenges once we start operations in multiple cities. But, these things can be overcome with good execution and time.