Begin typing your search...
'Demand for cybersecurity products very high among Indian enterprises'
E-commerce growth, the need to improve efficiency, and the increasing adoption of new technologies driving demand for cybersecurity, says iValue CTO Mitish Chitnavis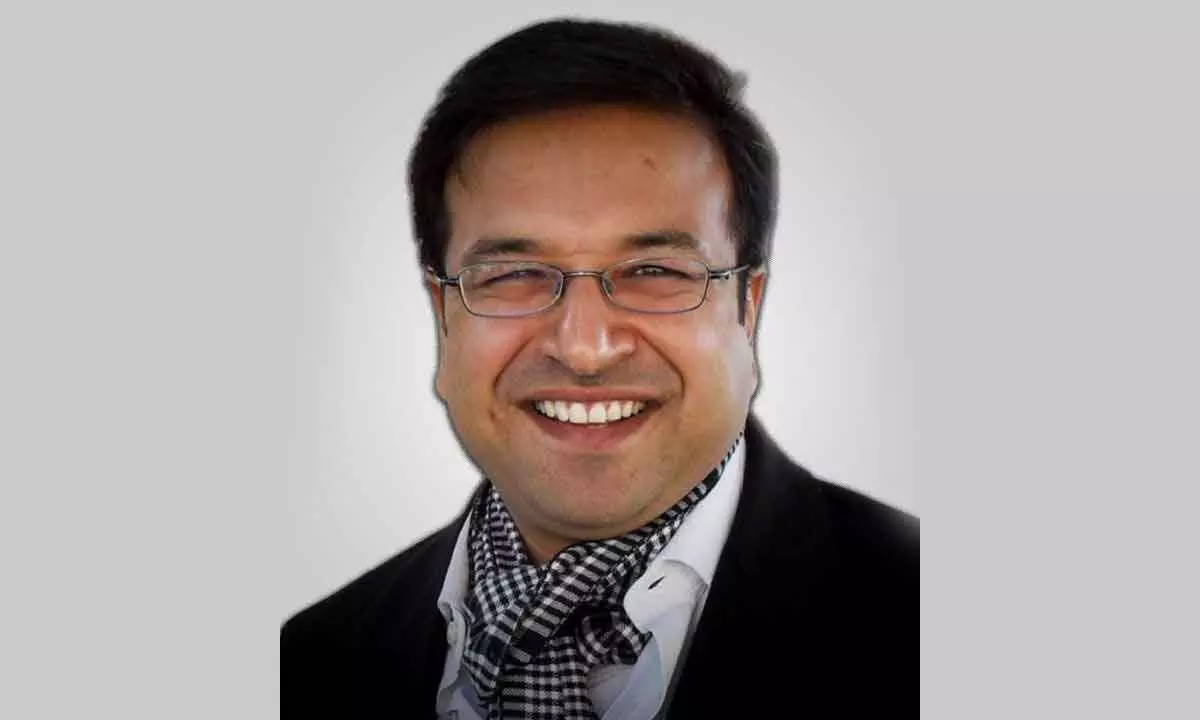 The technology needs of Indian enterprises are growing rapidly. There are many technology companies which enable the digital transformation of enterprises by providing right product from OEMs (original equipment manufacturers), implementing them as per enterprises' requirement and maintaining those for optimum performance. iValue InfoSolutions is one such company which has partnered with more than 70 global OEMs and sell their products to targeted customers apart from providing required support services. In a conversation with the Bizz Buzz, the Chief Technology Officer of iValue, Mitish Chitnavis said the demand for cybersecurity products is huge in India, which is majorly driven by regulatory norms and new privacy law. He said the company aims to double its turnover in the next two years on the back of strong demand
Can you provide a brief overview on the operations of iValue InfoSolutions?

We started as a distributor selling and reselling international products in India. We help marquee international products enter into India, help them to sell through our channels. We work with more than 1,000 partners. We have transformed into a technology enabler because of the solutioning we do for our customers through the help of our partners. When we do solutioning, the chances of selling multiple products to a customer rise. We are now able to sell whole technology stacks to our customers.
From financial point of view, we have a very healthy balance sheet. We are around 400 people in our team. Our technology team comprises half of all the staffers. As technology enablers, we have a very strong technology team. We recently acquired a company named ASPL Info Services. ASPL does all the managed services, onsite and professional services. When a customer buys a product from our partners, that product has to be implemented. That needs to be sustained through configurations, updates and other related aspects. It has to be managed and secured remotely. We provide all these kinds of services.
How many partners iValue InfoSolutions currently have and how many products the company is selling in India of its partners?
We have around 70 OEMs (original equipment manufacturers), whose products are sold in India through our teams. Currently, we sell more than 400 technology products of our partners to customers. Till date, more than 6,000 customers have been served by us. We don't do direct business. We are kind of a retail market place where we allow the OEMs to sell their products to their end customers. We provide 360 degree services to our partners and customers.
Can you throw some light on various verticals that the company has and their focus areas?
We have three verticals. We have verticals which addresses only tier-I channels, which are big companies. We also have strategic partners and strategic accounts. Under strategic accounts, we have three divisions- BFSI (banking, financial services & insurance), government and enterprise. Under enterprise, we have something called digital natives. While we operate via channels, these customer sales teams also go to the end customers and pitch the products. We have a direct sales team, comprising all these verticals. We support the entire digital transformation journey- right from design to deployment- along with security features. For instance, a banking or insurance company is highly regulated with frequent inspection from regulators. These regulatory needs also keep changing every now and then. It is very difficult of a financial services player to keep track of all of them and comply with those norms. Here, we come into play. We go to the end customer and tell that they require these products or solutions. Through this process, the customers upgrade their certification.
We sell products from more than 72 OEMs. You have to understand why these OEMs sign up? They sign up for billing, for channel sales, how we generate more business, financing and other related aspects. Many OEMs, which are not in India, have selling wings but they don't have billing, invoicing and other backend things on order. That is the job we do and support the OEMs. These partnerships are always open. OEMs usually sale via many channels.
Can you give some view on how do you generate revenue? Does any revenue sharing happen with OEMs?
There is no revenue sharing involved in our case. It is a typical- sale, resale model. There is the cost of goods and margin is added and then it is sold to the customer. We make large margin on solutions stack and multi-product sales. Sometime, customers come back and ask for consulting services for particular problem. In these cases, we charge them a consultancy fee.
How many geographies do you currently operate? What are the expansion plans in this regard?
We operate in several geographies like Africa, Middle East, SAARC, and India. We also provide services in Nepal, Bangladesh, Sri Lanka, and many more countries. There is definite plan to provide our services in the developed market. But we will wait for some more time. Step-by-step, we enter into that side of the market. Most probably, we will take the inorganic way to reach that market.
Do you also intend to develop your own products apart from selling products from OEMs? Can you provide some overview on this aspect?
Our DNA is not product DNA. Rather, we are focussed on services. We will be happy to stick to our core work and we don't want to divert into those segments.
What is the employee count now? Are you planning to increase your headcount with higher growth?
We have around 400 people now. Almost half of the staffers are into technology and the rest are into sales and operations. Services is always a capability-oriented business. These capabilities come with people. First, you have to build your capability and then pitch the products with customers. So, it is a capability-maturity model.
As far as demand is concerned, demand for cyber security is massive. The total addressable market in cyber security is close to $7.2 billion. This growth is driven by regulations, privacy-related acts and others. Everybody now has to invest to secure the personal data they carry. So, it is an ever-growing market. As far as layoffs by many cybersecurity companies are concerned, we have to understand that many firms hired massively to support remote services during the pandemic days. When things become normal, many of these people have become redundant. But things have not changed in cybersecurity. There is massive shortage of people in the cybersecurity domain. To plug this gap, we have started something called 'I University'. Here, we work with tier-II & III universities and train students in many cybersecurity courses. We select only 20 students and train them in cybersecurity skills.
What are your growth expectations for iValue InfoSolutions in the next two-three years? Can you provide some views on this aspect?
Our target is to increase our revenue by two times in the next two years. We are already on a high base. We will double the growth. Our employee count will also grow. In the volume part of business, there is margin pressure. That is the reason that we have data analytics, AI and ML products. In these niche areas, we get good margin. So, we will have conventional products and also have niche, emerging products for good margin profile.