Begin typing your search...
Demand for co-living, student housing soars as businesses, universities return to normal
Co-living startup Zolostays eyes Rs500-c revenue run rate in FY24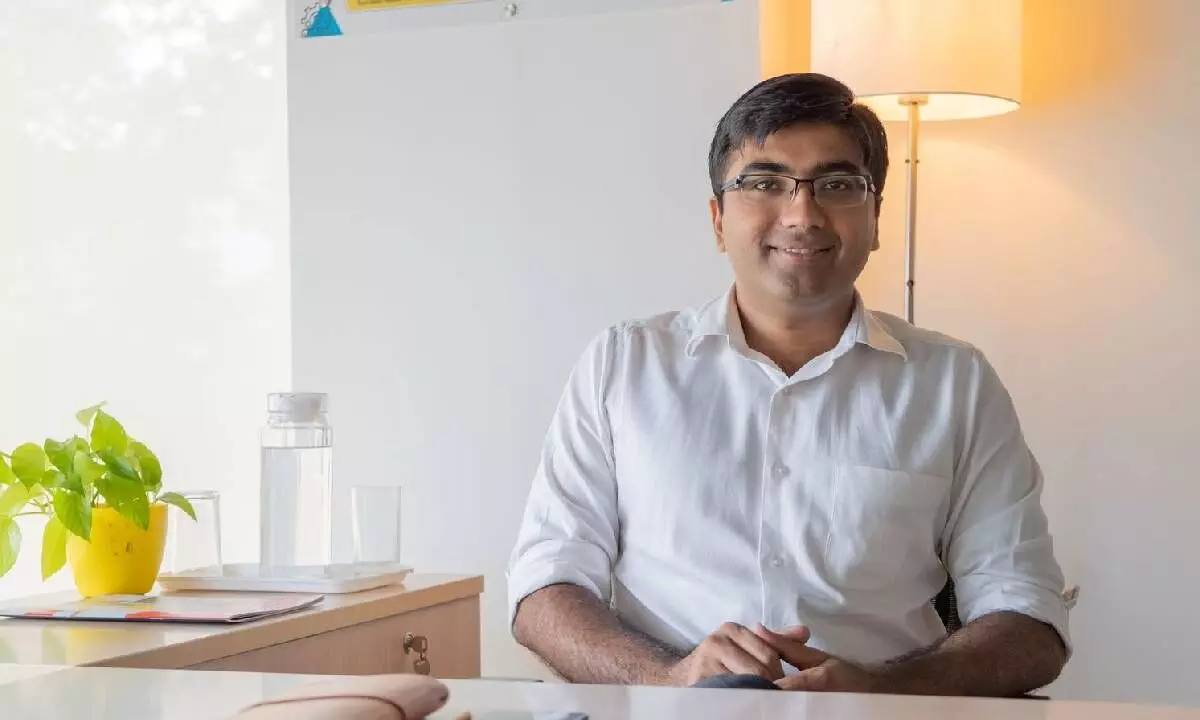 Co-living and student-housing segments have been badly hit during the pandemic period. However, things have rapidly improved in the post-pandemic period as educational institutions are back to operating from offline classes and organisations start operating from physical premises. Co-living and student housing company Zolostays has seen fast recovery in its business in the last one and half year with growth exceeding pre-pandemic levels. In a conversation with the Bizz Buzz, Dr Nikhil Sikri, CEO and co-founder of Zolostays said the company is likely to cross Rs 500 crore in revenue run rate term in the current financial year. The company, which is preparing for going public in the next 2-3 years, is looking for raising capital of around $50 million to $75 million to fund its expansion. The hospitality player has also forayed into hotel business with launch of its first hotel in Bengaluru. It plans to manage 50 budget hotels in the current financial year. It has also started brokerage business under which the company sells co-living spaces to investors. The company has international expansion plans as it actively scouts for opportunities in the South East Asia and Middle East markets
How is the overall demand environment in the co-living space during the post pandemic period? Is it comparable with the pre-pandemic period now given that many businesses have adopted hybrid mode of working?

Overall, demand environment is good. During 2020, 2021 and till July of 2022, the demand is next to zero. It was very difficult because offices are not operating and no one was moving to cities. Now, most businesses are operating from offices. Even IT services firms, which is so far struggling to get back people to offices, are pushing hard to get people back to offices. Most product companies are already working out of offices. This fundamentally means that staffers have to be in the city. They can't travel to cities for 2-3 days. So, people are moving back to cities, which is good for us. Student-housing space has already gathered momentum because educational institutions are operating in offline mode. So, we expect good times ahead for the overall industry. As far as growth for Zolostays is concerned, we are on track to achieve 100 per cent growth on year-on-year basis.
How many cities do you have presence as of now? What are your expansion plans in the co-living and student housing spaces?
We will not add more cities in the co-living space as we have almost covered all large cities. In the existing cities, we plan to almost doubling every year. We have more than 350 properties in 10 large cities in the co-living vertical. In total, we are present in 16 cities. In these cities, we have 57,000 beds. In student housing, we are present in tier-II and small cities. We are planning to expand in new cities under the student-housing vertical. By end of this financial year, our total seats will increase to 100,000 beds.
Zolostays has recently forayed into hospitality space with launch of its first hotel in Bengaluru. What is the reason behind such foray? Can you throw some light on the expansion plans of the company in this new vertical?
Zolostays is good at providing great living experience to people. Now, we have enhanced the experience in the hospitality industry. We plan to open 50 budget hotels in this financial year. We also plan to have 500 keys for destination tourism. These properties will be managed by us. We have already hired 15 people and will hire another 40 people to manage this business.
We don't own anything. We do management contracts. Every asset is managed by us. Our business model is asset light, where we bring in the technology, operational quality, demand understanding and brand among others. That's what we bring to the asset and we don't own the asset.
You have also entered into the real estate brokerage space. Can you throw some light on the nature of business and what are your plans in the new vertical?
This vertical focusses on providing fully managed services for residential assets. People buy residential properties where they don't live in. This is difficult for people to manage those assets like rentals, maintenance and other related matters. That is the reason that people are not entering into residential market. In 2010-12 period, investors share in residential market was around 40 per cent. Now, it has come down to around 5-7 per cent. The big reasons are that it's cumber some and low return on investment. So, there is a need gap, where people are looking for good investment opportunities but are not able to get many. That is the reason that we have started the brokerage services, which sells co-living assets to people. It doesn't sell anything else. So, it is not a plain vanilla brokerage arm as it only sells co-living assets. So far, we have sold assets worth Rs 500 crore to investors. We are growing at 150 per cent year-on-year in this space and this year, we will grow at a steady rate. By FY25, we should touch a Rs 1,000 crore sales in this vertical.
What is the overall revenue now of Zolostays? Can you throw some light on this aspect?
In revenue term, we were at Rs 370 crore by the end of FY23. Run rate wise, we may touch Rs 500 crore by the end of ongoing financial year.
Zolostays has plans to enter the international market? What is the rationale behind entering into the international market? What are the plans in terms of international foray?
We are not planning to do it in the next three months. We are doing our surveys, assessments and when we will enter when the timing is right. I believe that Indian companies should create a global mark so that we can run powerful global businesses. We have to grow as a country ad for that, we have to do amazing businesses anywhere. We have to create a global mark. Across the globe, the US companies are doing that. We will start with South East Asia and Middle East countries. Once we build the business there, we will enter the US market.
Can you throw some light on the profitability front? You have plans to raise next round of funds from PE investors. What are the plans in this aspect?
We have already achieved EBIDTA profitability entity wise in the current financial year. It will take us another six months to achieve entity-wise PAT (profit after tax) in the next six months. We are looking at raising funds. If we get the right term, right valuation and right structure, we will raise capital. The conversations with investors are going on. In this round, we are looking at raising $50 million to $75 million of capital. As far as debt level is concerned, we have very minor debt. We are not an asset-heavy company. We are a technology and operational organisation.