Data analytics can play a vital role in management of insurance frauds
Awareness has gone up for health insurance and it is among the fastest growing segment for the industry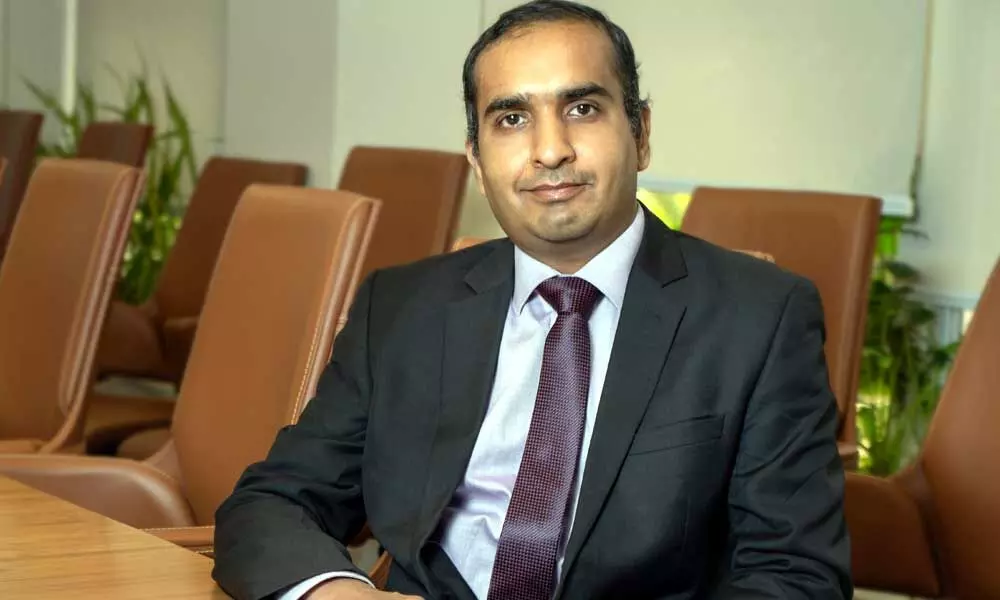 The insurance industry has been adopting proactive measures to tackle the menace of frauds and has been at the forefront in the war against fraudsters. "Data analytics can play a vital role in management of insurance frauds," says Gopal Balachandran, Chief Financial Officer and Chief Risk Officer, ICICI Lombard General Insurance in an exclusive interview with Bizz Buzz
Adopting the use of artificial intelligence, machine-based learning & data analytics to detect outliers which in turn could be a lead indicator of a potential fraud. Data analytics and Collaboration with the help of Insurance Information Bureau, which houses the Insurance Industry claims data to unearth claims related frauds
For ICICI Lombard, the individual health indemnity business grew by 25.7 per cent for 9M FY21. As there is increase in demand, regulators have asked companies to design products to cover Covid-19 specific risk events. There is a tremendous scope available to tap this market
How has technology played a role in keeping frauds low?
Frauds is manifestation of greed in human nature, in some ways, means or form and has been a part and parcel of human society since ages. With time, the rudimentary frauds have acquired sophistication and spread its tentacles. Insurance frauds are a reality across the globe. As in other walk of life, insurance frauds have also acquired sophistication and complexity. In large insurance market of USA, UK and Europe, insurance frauds costs run into several billion dollars annually.
Forensic investigation is increasingly being used by insurers to detect fraud. Adopting the use of artificial intelligence, machine-based learning & data analytics to detect outliers could be a lead indicator of a potential fraud.
Data analytics can play a vital role in management of insurance frauds through the following keyways: Detecting the outlier behaviour of intermediary, customer, providers and employees. Linkage of analytics at regular intervals to detect fraud pattern with inter-linkage between intermediaries, customers, providers and/or employees. One essential aspect to note and understand is that the efficacy of fraud prevention and management is difficult to achieve in the absence of adequately leveraging on technology and data analytics, which can play a major role in bringing to the fore the potential fraudulent cases.
Technology has enabled companies to engage with customers in different ways.
How? Please share your views.
A company engages with customers in multiple ways. With online and technology initiatives gaining momentum, we will continue to seek a strong movement towards sourcing customers through various technology platforms. With the technology revolution, today's customer wants convenience and ease of purchase. Do we go to retail stores today? The answer by and large is No. Why? Because we have someone coming right to our doorstep and giving us the things, we need. Today, insurance is available at the click of a button. The entire process of selecting an insurance policy, making the payment and receiving the confirmation that you are now protected in a time efficient manner. ICICI Lombard, during Covid-19 has also conducted various seminars and webinars wherein it has educated customers on its products and associated salient features.
Did you see a surge in individuals and corporates buying health insurance post Covid-19?
Health insurance has been one of the fastest growing segments for the industry. I would like to articulate a few key points related to health insurance segment. Medical illnesses and other related diseases can involve significant expenditure, which could wipe out the savings and hard-earned money of people. This in turn compromises on the future prospects of an individual's and families since they may have saved money for certain specific reasons. This is where insurance comes in and helps individuals build a more secure future. My belief is that the awareness for health insurance has gone up and therefore, we expect to see an enhancement in the penetration levels of health insurance in the country in the near future.
As there is increase in demand, the regulators have asked companies to design products to cover Covid-19 specific risk events. There is a tremendous scope available to tap this market and accordingly offer an insurance OPD product which indemnifies the customer for these expenses. Further, the average coverage a corporate take for its employees is only about Rs 300,000. Given the medical inflation and the cost of treatment there is significant potential to increase the extent of coverage and sum insured.
Under the health insurance segment, we introduced a new Covid-19 benefit product, under the group construct mode, for our customers. It covers Covid-19 related medical expenses. Our existing health indemnity products also cover the Covid-19 related expenses. The new product has a very affordable pricing structure and the company hopes the product would generate value on account of the customer base having a well-diversified geographical spread.
Fintech innovations are playing a major role during the pandemic. How has technology aided the progress of ICICI Lombard?
Insurance and technology, more popularly known as InsurTech has become a buzz word in the insurance industry on account of the growing influence of technology on various business practices/decisions of the companies forming a part of the sector. A key solution focused on customer centricity has been the rising utilization of chatbots. Chatbots or robo advisors (Myra) have the potential to accurately service multiple requests from various customers in a lower turnaround time. A customer needs to provide defined accurate data required for underwriting the proposal and within a short time of the data being provided, a quotation is received by the customer.
In the healthcare space too, certain claim settlements are being automated and authorization being undertaken all in matter of seconds through the use of Artificial Intelligence. The industry is truly living up to its reputation of being a friend in need to the customers during their tough times and thereby ensuring that the customers see happy days once again.
Technology also facilitates companies to capture other habits of the customer such as number of miles they drive, the speed at which they drive, how quickly they brake, and other key facets associated with safe driving. The insurance company receives this information through a telematics device installed in the car which sends information to the insurance provider over wireless networks. Company has leveraged on technology to ensure that Motor OD claims are settled without physical inspection and has also built applications whereby self-survey can be undertaken by customers to facilitate issuance of policies.
Another technological initiative is the 'The Internet of Things' or more popularly known as IoT.
IoT is also being used in case of fire hydrants to ensure that prompt notifications are given with respect to the hydrant pump pressure levels and thereby avoid the occurrence of the fire peril. The day is not far where appliances can have their insurance policies registered.
Technological initiatives have played a pivotal role in advising customers on loss prevention exercises. During the insurance renewal process for solar plants and windmills, drones are utilized to fly above the panels in case of solar plants, get an imagery of the panels and accordingly detect defects, if any, on a proactive basis. The industry is increasingly looking at offering seamless insurance services to various sectors of the economy and may extend convenience to their customers while procuring insurance through seamless integration of the technological systems. ICICI Lombard, with its strong balance sheet, robust financial metrics and solvency margin, will endeavour to continue and build further on its strategy of profitable growth along with focusing on its preferred segments of business.