Begin typing your search...
Crisis time paving way to innovation in architecture
We're re-evaluating our process, primarily towards designing recognizable and engaging architecture,promoting community living, and ensuring anature-sensitive approach in our projects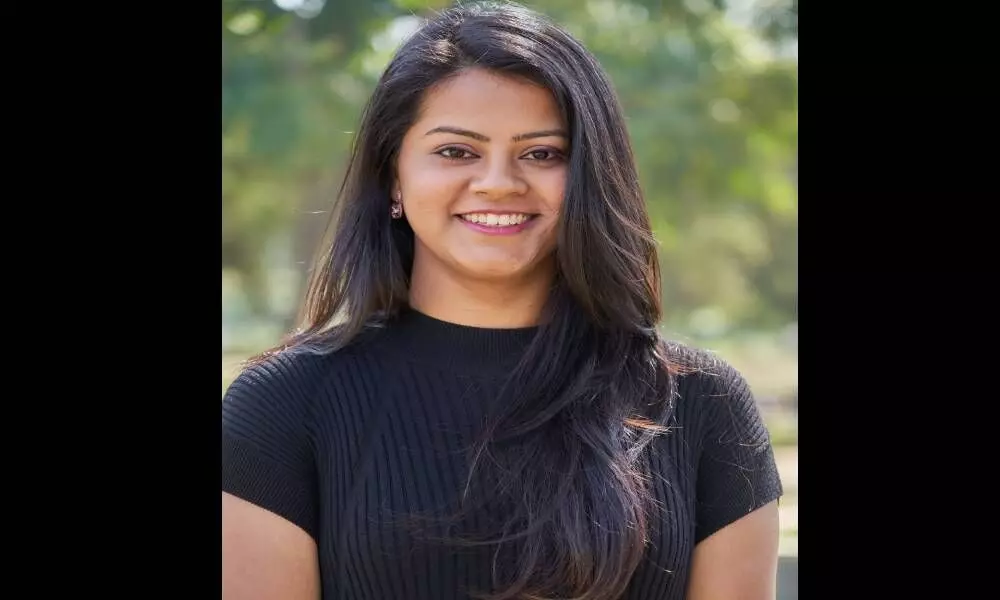 The Covid-19 pandemic has necessitated the need to rethink architecture and design in light of upcoming challenges and adopt an environment-conscious lifestyle. Sustainable architecture that seeks to minimize the negative environmental impact of buildings by efficiency and moderation in the use of materials, energy, development space and the ecosystem at large is the need of the hour. A conscious approach to energy and ecological conservation in the design of the built environment can help in building sustainable infrastructure. Gian P Mathur & Associates Pvt Ltd (GPMA) is a leading design firm providing comprehensive architectural, engineering and project management services. Mitu Mathur, Director, GPM Architects and Planners, in an exclusive interview with BIZZ BUZZ elaborates on the need of sustainable architecture and also shares the achievements and future plans of the company
How did the company come about and how has it evolved?

Our firm, GPM Architects and Planners, was established in 1980, with my father, Gian P Mathur, at the helm. Today we have expanded over 175 people and have a pan-India presence, which can be highly credited to his vision and leadership. From the design and construction of the factory for Nirman Cements Ltd - the firm's first large-scale project - to the latest residential, mixed-use, and redevelopment initiatives, our practice has evolved to become one of India's most notable architecture, urban planning and project management practices. Our firm was initially popularly known for its successful commercial, residential and industrial projects.
After undertaking education in Urban Design, I helped establish us as Urban Designers too, foraying into the domains of public and infrastructure projects. Over the years, we have worked on several key projects in housing, urban planning & redevelopment. A conscious effort towards working with the government sector helped us acquire some milestone projects such as – In-situ slum rehabilitation projects in Delhi for DDA, National Institute of Design (NID) Bhopal, Redevelopment of GPRA colonies projects in Delhi and Redevelopment of Railway stations, among others. The vision of being a strong proponent of sustainable architecture design principles has been instrumental to these efforts and to the development of strategies aimed at maximizing the inherent qualities of each project.
What are the services your company provides and how is it doing?
We also provide comprehensive services across architecture, engineering, and project management, including sanitary, water supply, electrical, HVAC, interiors, and landscaping.
What are the key strengths of the company?
Our philosophy is guided by – Process, People and Passion. The sense of shared purpose and ingenuity that each one of us in the team brings to work is what drives the design process at GPM. For every design we do, the process, approach and the story is most important as it carves a unique identity for itself. Our conceptual approach for projects is experience-driven, guided by a vision to create recognisable and interesting architecture and urban spaces. This, I believe, is a great strength of our practice.
How big is your company and what is your footprint in India?
Our studio, consisting of more than 175 employees, has designed and delivered over 500 Projects Pan-India, including 20 million square feet of residential spaces in Delhi NCR. In addition to that, more than 80 million sft is under construction across the country. We continuously question the current notions of architectural development and strongly believe in delivering innovative design solutions for rapidly changing urban environments.
With over 150 residential projects, GPM strives to set new standards for livability and promote housing for all by working on redevelopment projects of national repute, such as the Netaji Nagar and Sarojini Nagar Redevelopment Projects.
What has been the impact of Covid on your company operations?
With ripples of the Covid-19 pandemic felt throughout all sectors of the economy, the architecture and construction industry has faced numerous challenges too. We have embraced the transition from a physical office workspace to digital mediums, with the use of new technologies for coordination and assessment of work on sites, fewer face-to-face meetings, and digital tools for collaboration.
We use pre-engineered structural members such as columns and beams that help us reduce the time period of the project - facilitating the entire process within eight months, especially during the pandemic. Bringing in the use of modular design and new technologies for large-scale projects can save time and ensure quality, leading to a rise in the frequency of construction.
What are some of the key projects undertaken by your company?
Over the years, we have worked on various projects of different size and scale – from residential, commercial to urban design, infrastructure and industries. Our passion is designing interactive and engaging spaces for the public. In infrastructure, we have been paving the way for a transit-oriented development focusing on integrating various modes of transportation systems and a mixed-use development. We have completed various DMRC Metro Stations like Akshardham, Anand Vihar and Karkarduma in the past and are currently working on the redevelopment of Railway Stations at Tirupati, Nellore and Dehradun.
Which are the projects in the pipeline?
We have more than 50 upcoming projects with a built-up area of 50 million sft including large mixed-land use development projects for retail, commercial & residential facilities.
We are also working on international projects such as the National Archives and National Library, Mauritius and the Police Training Academy, where our approach has been to promote capacity building and training to empower its users to become effective leaders of the community.
How do you see the way forward post-Covid?
The Covid-19 pandemic has necessitated the need to rethink architecture and design in light of upcoming challenges and adopt an environment-conscious lifestyle. This time has allowed us to re-evaluate our process, primarily towards designing recognizable and engaging architecture, promoting community living, and ensuring a nature-sensitive approach in our projects.
Especially in the housing segment, innovative features like a small study area for study/work from home for the entire family have become imperative. In addition, a lot of importance is being given to introducing sizable balconies and open areas within the residential towers, which facilitates an extension to the homes in a more recreational way and enhances the experience of vertical living for the residents.
Are you looking at any diversification or expansion plans?
I believe we, at GPM, can play a pivotal role in redefining Indian cities and creating spaces that people take in. The past year has allowed us to re-evaluate our approach towards architecture. Now, our aim is to focus on how to design for community living, ensure housing for all and promote the revitalisation of the city.