Begin typing your search...
CBDC to bring more efficiencies to monetary and payment systems
Bank of Baroda enables CBDC UPI QR interoperability for pilot users on its Digital Rupee app. This will allow customers to scan any UPI-enabled merchant QR code to make payments in digital rupees, says Joydeep Dutta Roy, ED, BOB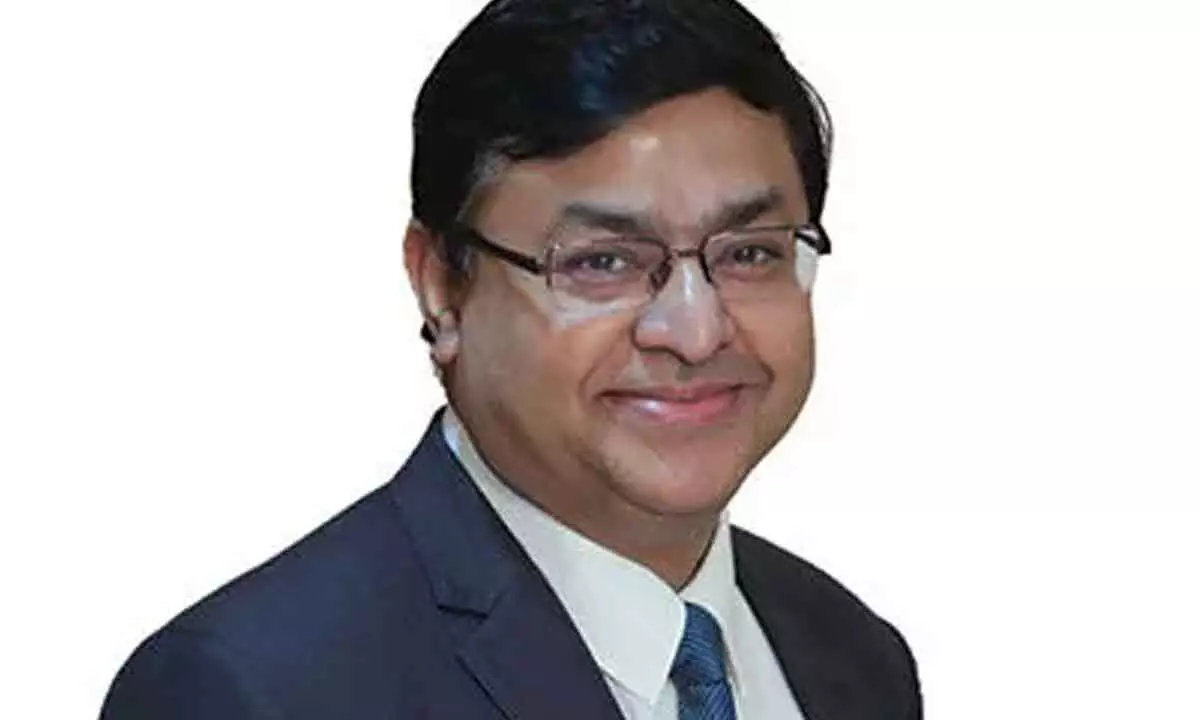 What is Central Bank Digital Currency (CBDC)?

Central Bank Digital Currency (CBDC) also known as 'digital rupee' or 'e-rupee' is a legal tender, similar to sovereign paper currency, and is issued in digital form by the Reserve Bank of India. E-rupee will offer features of physical cash like trust, safety and settlement finality with atomicity (i.e. immediate settlement of transactions) in digital mode. E-rupee represents a direct claim on the Central Bank. It can be used to carry out transactions or store value digitally, similar to the manner in which currency notes can be used in physical form.
How does Bank of Baroda's CBDC UPI QR interoperability work?
The CBDC UPI QR interoperability functionality will pave the way for seamless transactions between a customer and merchant. Customers can scan any UPI-enabled merchant QR code, including Bharat QR code, through Bank of Baroda's bob World Digital Rupee app.
If the Merchant is on-boarded on CBDC-Digital rupee services, then a customer's transaction will be made through the Digital Rupee app wherein Token from the customer's wallet will be debited and credited to the merchant's wallet.
If the merchant is not on-boarded on CBDC-Digital Rupee services, then the customer's transaction will be made directly to the merchant's UPI QR Code-linked bank account. The CBDC application ensures the interoperability between the CBDC system and UPI payment infrastructure. On scanning the UPI QR code, the customer's wallet will get debited and token will be transferred to bank's wallet/vault. In turn, the bank will transfer an amount equivalent to the token amount through UPI to the merchant's bank account.
CBDC UPI QR interoperability will further accelerate the adoption of digital rupee (CBDC-R) among customers and provide wider payment acceptance infrastructure to promote usage of digital rupee at merchant outlets. Customers can now use their digital currency available in their digital rupee [CBDC-R] wallet and scan to pay across any UPI QR code. Similarly, merchants need to only display their existing single QR code, which can accept payments in both CBDC and UPI. With this, we believe that the digital rupee ecosystem can scale up quickly.
How will the customers and merchants benefit from CBDC UPI QR interoperability?
The CBDC UPI QR interoperability allows a CBDC user to make payments for their daily needs by scanning any UPI QR code at any merchant outlet. Even merchants, at their end, are not required to be on boarded as a CBDC merchant and they need not to keep a separate QR code to accept digital rupee payments. They can accept CBDC payments on their existing QR code. With this, the digital rupee ecosystem can scale up quickly.
What is the future of the digital rupee ecosystem in India and what will be its impact on India's economy?
The RBI foresees e-rupee as the next-generation payment mode that is seamless, ubiquitous and anonymous and delivers value to customers. E-rupee can act as a viable alternative to paper currency, the issuance and circulation of which entail a long process with the government incurring heavy costs which ultimately will be reduced after introduction of CBDC.
As physical cash circulation increases, it puts more pressure on distribution and storage channels, along with the environment, owing to its carbon footprint. It also poses risks such as counterfeit notes, spoilage and security risks. It is expected that CBDC will mitigate the above risks.
One of the top priorities of the G20 has been to enhance cross-border payments and CBDC can be an appropriate tool to facilitate cross-border transactions, making them faster, cheaper, and more efficient. Launching the e-rupee in India would also mean taking a significant step towards a digital economy, given the rise in the adoption of mobile and internet-based payments.
What will be the impact of CBDC on India's economy?
CBDC will have a widespread impact on the Indian economy. The financial sector will be keen to integrate the digital rupee with their existing payment systems, making it more customer friendly. We will also see increased collaboration between the Central Bank and Commercial Banks. CBDC is expected to enhance various cybersecurity updates that are crucial for maintaining the integrity of the digital rupee. The digital rupee will give a big boost to financial inclusion, CBDC has the potential to penetrate all segments of the population, including those living in remote or underserved areas. The digital currency will also further improve the welfare distribution of funds under various government schemes.
It is expected that CBDC will bring in more efficiencies to monetary and payment systems and help in prevention of frauds by tracking end use of funds. Cash dependency in the economy is expected to come down drastically with the increase in digital currency circulation. The cost of printing currency notes will come down as will the need for the maintenance, transportation, and distribution of paper currency notes through the 'currency chests 'of banks. Finally, the e-rupee will spur innovation in the financial services sector.