Begin typing your search...
Ayushman Bharat scheme increased supply side of PHS
86 lakh free tests and 71,300 treatments have been provided to the poor through PM-JAY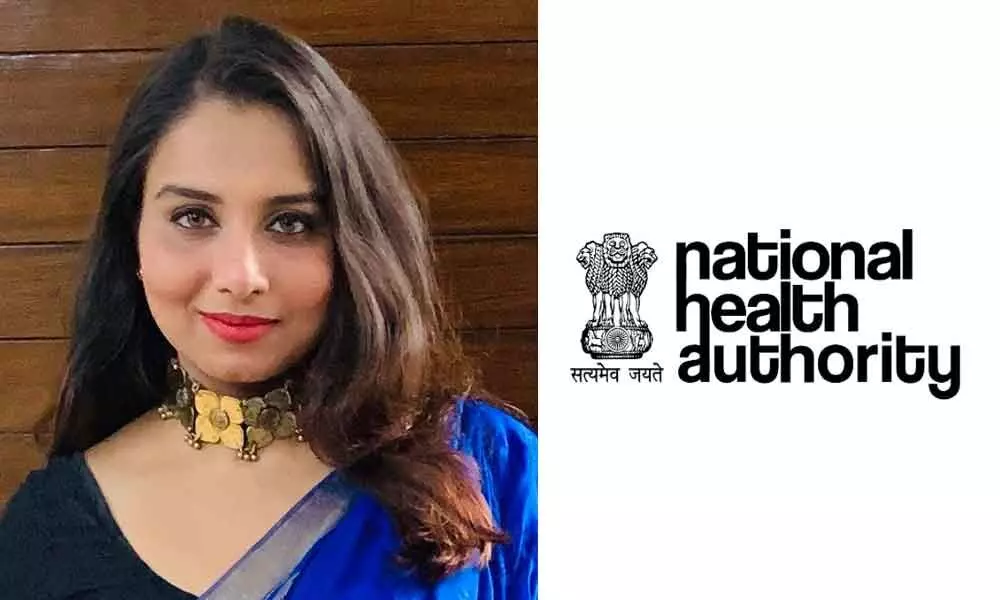 The Covid pandemic and the lockdown induced by it had the fallout of creating economic and logistical challenges for citizens, especially for the poor seeking healthcare. National Health Authority (NHA) which oversees healthcare system in India has played a significant role in reducing this. "The Ayushman Bharat scheme has strengthened the supply side of the public health system (PHS) by galvanizing more than 24,000 public and private health facilities to join the scheme," Anushree Goel, Officer on Special Duty to CEO, National Health Authority (NHA), tells Bizz Buzz in an exclusive interview
The pandemic has made it difficult for a large section of people to stay afloat. How is NHA helping them in this trying time?

Yes, the pandemic and the lockdown induced by it had the fallout of creating economic and logistical challenges for citizens, especially for the poor seeking healthcare. In order to strengthen the country's immediate response to the Covid-19 pandemic, Government of India made the testing and treatment for Covid-19 available under Ayushman Bharat Pradhan Mantri Jan Arogya Yojana (AB-PM JAY) health assurance scheme. This has proved to be of great benefit to all those eligible under the scheme, especially migrant workers who could avail these services through the portability feature. So far, more than 86 lakh free tests and 71,300 treatments have been provided to the poorest citizens through PM-JAY.
Anticipating a rise in the Covid cases as early as April and to maintain the supply of essential and non-Covid critical care services, the National Health Authority (NHA) also responded by launching an express empanelment platform, Hospital Empanelment Module (HEM) Lite, to enable larger number of hospitals to join Ayushman Bharat PM-JAY. With the tireless efforts of the team to strengthen the supply side under the scheme, we now have a large and growing network of more than 24,000 public and private hospitals.
To enable prompt servicing, NHA also designed, and notified the health benefit or treatment packages for Covid tests and treatment in accordance with ICMR protocols and guidelines. To respond to citizen queries and manage the spread of misinformation, NHA leveraged its IT and grievance management systems to run and manage the national Covid-19 helpline (1075). By 10th August over 37.48 Lakh calls had been answered with around 10,000-15,000 calls on a daily average.
What kind of role is being played by Ayushman Bharat scheme in this in terms of social protection? What is the impact on healthcare expenditure of a common man?
Ayushman Bharat Pradhan Mantri Jan Aarogya Yojana was launched with the goal to provide cashless secondary and tertiary care to 10.74 crore families facing extreme poverty and deprivation with an annual health cover of Rs 5 lakh per eligible family and thus provide them with financial risk protection against catastrophic health expenditure that pushed an estimated 6 crore people into poverty each year. It covers pre-hospitalization (diagnostics, doctor's consultation fee), hospitalisation and up to 15 days' post-hospitalization expenses on medicines and follow-up care. Unlike other public health assurance schemes, there is no restriction on the family size, age or gender and all pre–existing conditions are also covered from day one.
In a little over two years since its launch more than 1.5 crore treatments worth Rs 18,400 crore have been provided to the beneficiaries and has enabled savings of over Rs 36,800 crore for their families. Analysis of health data from the scheme has shown that health-seeking behaviour among the poor is gradually changing and they have become more able and willing to go to a hospital to avail healthcare, especially for lifestyle and life-threatening illnesses such as cancer, diabetes, hypertension that require longer and more expensive treatment. The scheme has strengthened the supply side of the public health system by galvanizing more than 24,000 public and private health facilities to join the scheme. Many of these providers converted into Covid-only facilities to provide the required services.
What is the relevance of 'Health for All' mission?
'Health for All' is one of the critical components of the United Nations 2030 agenda for Sustainable Development Goal of Universal Health Coverage (UHC) which is aimed to be achieved through several initiatives in health. Ayushman Bharat (HWCs and PM-JAY) and the National Digital Health Mission (NDHM), launched this year by the Government of India, are flagship health sector initiatives to enable access to affordable and quality healthcare through the provision of primary, secondary and tertiary services across preventive, promotive, and ambulatory care.
By when the Universal Healthcare System will be implemented fully in the country?
Government of India has taken it seriously and is taking several initiatives in health that aim to universalise health coverage in the country. Ayushman Bharat and NDHM are two such notable initiatives of the Government in recent times that are making path-breaking interventions in health and providing a radical game-changing approach to it. Through these missions, the Government aims to move India away from a sectoral and segmented approach of health service delivery to a more comprehensive need-based health care service for all citizens.
By when India will become a Universal Health Coverage nation may not be easy to say. However, a beginning has been made. Government has started integrating existing health schemes of central ministries such as CGHS, Railways, with Ayushman Bharat PM-JAY to bring employees including government and contractual staff and other beneficiary groups such as building and construction workers, manual scavengers, road accident victims and central armed police force personnel under one umbrella of PM-JAY. When fully converged with these schemes, Ayushman Bharat will have covered more than 75 per cent of India's population (from the current bottom 40 per cent).
The healthcare system has been far lagging behind other sectors like tourism and banking when it comes to digitisation. What steps have been taken so as to address the problem?
Yes, this has been especially highlighted this year with the Covid-19 pandemic when large swathes of the medical fraternity, patients and citizens adopted digital technologies at an unprecedented scale to provide teleconsultations, find doctors, get access to Covid testing and treatment. Learning from the challenges of this year, there has been a consensus of sorts among the civil society on the potential of digital technology in providing access to essential healthcare and beyond.
As you may already be aware that the Government of India recently launched NDHM. It aims to gradually and steadily build a unified national digital health ecosystem that will holistically address health through a strong, state-of-the-art digital backbone and strong data privacy framework of rules and guidelines. With its key building blocks such health IDs, doctor registry, health facility registry, patient health records and electronic medical records, and later e-pharmacy and telemedicine, NDHM will radically transform and ease the way citizens seek and avail healthcare
According to you, by when National Digital Health Mission will be implemented fully in the country?
NDHM has been rolled out in the pilot mode in six Union territories of Andaman & Nicobar, Chandigarh, Dadra & Nagar Haveli and Daman & Diu, Ladakh, Lakshadweep, and Puducherry. Field-level testing at the facility-level is on and based on the progress, and the learnings, the mission is expected to be implemented across other States from early next year.
Hospitals were earlier denying the patients to claim for PPE kits as part of Covid treatment as insurers were resisting to reimburse. What is the scenario now?
Insurers are mostly reimbursing all costs including for PPE under private insurance unless there is any other limitation of sum insured.