Automation to emerge as a new norm for education sector: School Canvas
The edtech companies play a key role in bridging school-parent gaps as well as teaching-learning gaps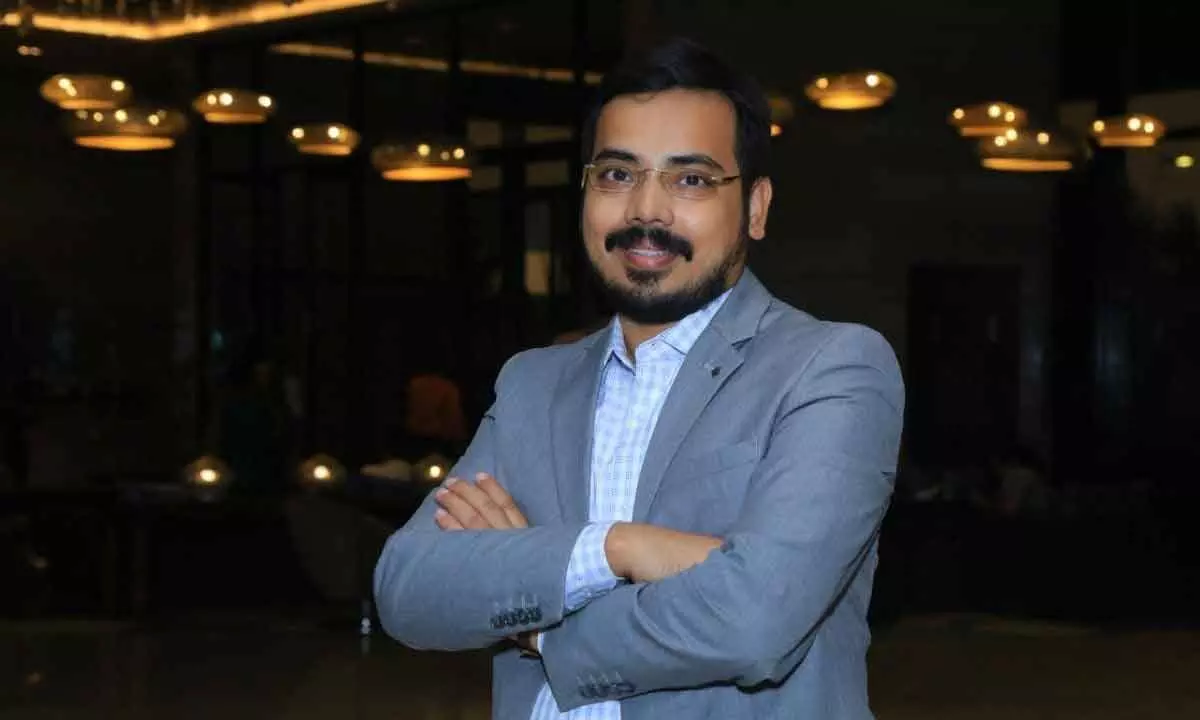 School Canvas, previously known as ParentsAlarm, is a Chennai-headquartered edtech firm. Over a decade, it has grown exponentially as a one-stop solution that provides a smart, straightforward, and innovative school management system that allows schools to run online and communicate with parents in real time.
The award-winning platform has a client portfolio of over 550 schools across the country. In an exclusive interview with Bizz Buzz, School Canvas Founder and CEO Kanhaiya Kumar shares his insights on the gap between the education and technology sectors. He is on a mission to give schools a 360-degree IT solution, regardless of their level of technical expertise
Let us know more about your company and your journey as an edtech company founder. What was the trigger behind starting this venture?
While I was studying at the Vellore Institute of Technology (VIT), I noticed that despite technological improvements around the world, schools and institutions were still using pen and paper. There were significant gaps and they needed to be bridged. I wanted to facilitate the same and transform the way parents communicate with schools.
As a result, School Canvas was conceptualised and launched in 2010 in Chennai to provide cloud-based ERP solutions to schools. Today, we are one of the leading edtech companies and ERP service providers. We are in fact the first edtech company to implement the API concept. It was built into an ERP model over the period of time.
Earlier, only homework-related features were offered. (Homework updates to parents, tracking submission, and so on). However, over the years, our platform evolved into a full-service solution provider, providing services such as attendance management, bus tracking via GPS (Global Positioning System), fee reminders, exam performance updates, and much more.
How are edtech companies doing post-Covid? Is there any impact of pandemic on the edtech firms?
The pandemic caused major disruptions in the education sector. The most significant change was the transition to the remote mode of learning. The edtech platforms had a vital role to play in enabling the education system to adopt online as well as hybrid learning methods. With the assistance of edtech platforms, schools are able to operate in the online space.
The edtech companies bridge the communication gaps between parents and schools. Even in the post-Covid world, edtech firms have a prominent stature. As the situation is easing out, the schools have started operating physically. However, it is expected that hybrid learning will be the future and edtech platforms will be an important facilitator of this model.
What are the current challenges in the education sector? How can edtech companies solve them with innovative solutions?
The Indian education sector is ever-evolving but comes with its fair share of challenges. The first and foremost is the lack of requisite resources. Students do not have access to appropriate learning content and even equipment and hence they have to suffer. Furthermore, the market offers content and focuses primarily on the English language. This is another major issue.
In such a scenario, students from rural areas might not be able to access the content or learn effectively. The absence of practical learning along with theoretical-heavy educational experiences poses a hindrance to the holistic development of students. The edtech platforms with their innovative and digital approach step in as a blessing in disguise.
The edtech companies like School Canvas bridge the gap between schools, parents, and teachers by offering high-end educational experiences backed by new-age technologies. They offer customisation and personalisation of educational experiences thereby ensuring that students have access to educational content in their native languages.
How can the automation of schools help the parents and students in the present situation?
Ever since digital disruption has picked up pace, automation specifically has been making its way into the education segment. The ERP software helps bridge teacher-student as well as teaching-learning gaps. It is expected that automation will emerge to be the new norm for schools and educational institutions.
This technology plays a key role in seamless school management by reducing the chances of redundancy of data entry with the help of a centralised database system. The students thus have access to superior educational experiences. Even the parents get a chance to stay updated on their child's progress in school along with activities in real-time.
With this new-age solution, schools have been able to turn paperless in the truest sense. With automation, not only the operations of the schools have been streamlined, but the learning-teaching gaps have been bridged, as well as the parents have come closer to their child's school life in particular.
Be it learning management, report card generation and analysis, communications management, GPS tracking and transportation, and online fee collection; every activity and task can now be easily automated with minimal human assistance.
As an ERP software provider, how School Canvas is improving the communication between the parents and schools?
School Canvas is a one-stop solution that provides a smart, straightforward and innovative school management system. We also play a major role in bringing parents closer to their child's school life by providing them all the updates in real-time related to their kid's performance in school as well as the ongoing activities.
We are providing ERP software that holistically digitises school operations where every activity is automated. With our offerings spread across different modules, we strive to offer exceptional experiences to the customers. We ensure that the communication between schools and parents is enhanced with our announcement module.
The schools can interact with parents via multiple channels such as mobile app, e-mail, or SMS. Whether it is a school circular, daily homework update, a reminder for fee payment, or GPS tracking of the school transportation; our platform offers solutions that enable effective communication at all these levels.
Do you think School Canvas is supporting the students' academic progress? In what way, this platform enables their betterment?
We strive to improve the communication between schools and parents. However, we also aim to ensure that the students' academic performance is boosted. With our services spread across modules, we make sure that students have all that they need and demand for their academic excellence.
Various services are present and available on our platform such as report card generation and analysis, admit card, library management, e-content, and customisable lesson plans as well as timetables. These services could lend a helping hand in enabling the students' betterment.
Are you expanding your presence in the country?
Yes, we are in fact planning to spread our footprints at the pan India level. We have our presence in cities such as Delhi and Chennai, and some parts of North East and Bihar. Now, we are intending to expand across the country in the times to come.
Are you planning to raise funds for the expansion plans?
As of now, we do not have any plans to raise funds for the expansion strategy. But, we are actively looking for acquisitions or partnerships with similar edtech platforms.
How big is your team? Are you planning to increase the team size?
Currently, our team size is 60, and we are going to increase the team, as and when the work operations demand.