Begin typing your search...
BITS Pilani launches PhD Program to create Deep Tech Ventures
The program will focus on creation of deep tech and deep science startup ventures, that will solve some of the most critical societal and business challenges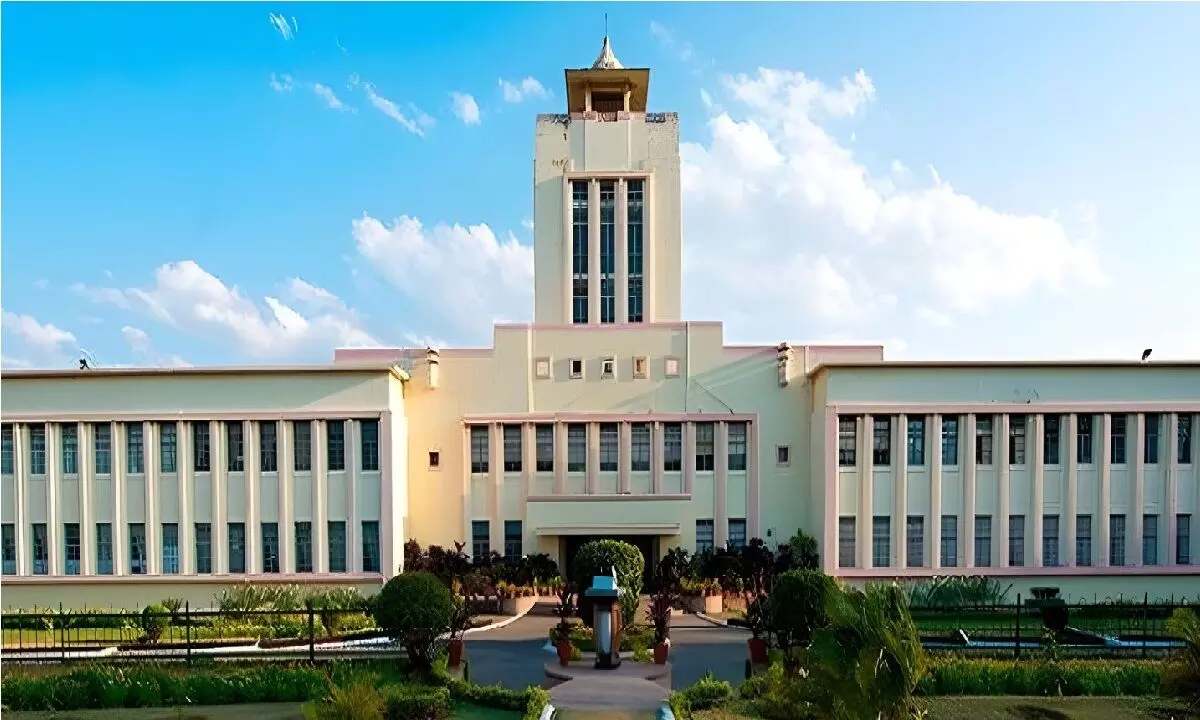 Mumbai: BITS Pilani has announced the launch of an innovative PhD Program that would result in creation of a startup based on research done during the PhD. The program will focus on creation of deep tech and deep science startup ventures, that will solve some of the most critical societal and business challenges. This is keeping in line with BITS Pilani's history of introducing innovations in the higher education space over the past 60 Years, be it the Practice School concept, the first ever dual-degree programs or newer pedagogical practices.
The new program, to be called as PhD-DRIVE, short for Deep-tech Research, Innovation, Value generation & Entrepreneurship, will admit students with expertise in technology and science, and a clear intent to set up a startup. The program will include courses in entrepreneurship, incubation program, funding for building a solution or product, and most of all, access to BITS alumni network for further investments.

Prof. V. Ramgopal Rao, Vice-Chancellor, BITS Pilani said, "The world requires our best researchers and academics to put their innovative research to use in solving the biggest challenges facing humanity. As a country, we haven't done enough in the area of Deep Technology and Deep Science ventures, where a startup takes a long time to become viable. With this new program, we want PhD scholars to become an entrepreneur along with becoming an innovator, and not just look at an academic career post their PhDs". Goal will be to incubate 100 startups through this program by 2030, said Prof. Rao. BITS Pilani alumni have created over 7400 startups of value all over the world so far including 13 unicorns and a decacorn.

He further added, "Our current focus areas include solutions to address issues related to homeland and cyber security, healthcare, environment, agriculture, space and energy. Many sub-domains in these areas related to climate change, industry 4.0, food-technology etc will be of interest. The idea is to make advanced technologies such as quantum science and nanotechnology work for people at the grassroots. The PhD students under this startup track shall join a centre of excellence or a specialized lab at BITS Pilani working in these areas."

BITS Pilani and its technology business incubators such as DST supported PIEDS, BIRAC supported BGIIES, and the DST NM-ICPS supported BioCyTIH will work with various partners including investment partners, government labs, industry experts, corporates, and BITS alumni to keep the PhD scholars on a path of forming a startup, and also create opportunities for them to seek further investments. Speciale Invest, a leading venture capital firm with a focus to invest in deep tech startups has already expressed their early support to the program. Vishesh Rajaram, Managing Partner, Speciale Invest, said, "Academia is a breeding ground for deeptech innovations and as a leading deeptech investor in India, we are excited to partner with BITS Pilani in an innovative programme to foster the next generation of deep science and deeptech entrepreneurs."

Rajaram further adds, "shaping holistic founders who understand technology and business will be a critical link for the current decade of India Deep Tech to be successful. Having invested in multiple deeptech startups at the early stage including those in spacetech, electric mobility, batteries, robotics, semiconductors amongst others, we look forward to playing an active role in helping PhD students ideate, build, iterate and commercialize innovations that have a large-scale impact on India and the world."

The scholars will be working in various Centre of Excellences that BITS has already set up in the areas of Semiconductors, Bio-Cyber Physical Systems, Artificial Intelligence and Machine Learning, Medical Diagnostics and Infectious Diseases, amongst others. The scholars would be supported through a much higher stipend, and would be provided a prototyping grant during the program.

Suresh Kabra, alumnus of 82-87 batch, under the auspices of Prof. Dr. Suman Kapoor Memorial Charitable Trust, has decided to sponsor 3 women Ph.D. Scholars with innovative ideas in the Biological Sciences area, along with the seed funds. Kabra said, "BITS Pilani has a strong entrepreneurial culture amongst the undergraduate levels and in the alumni community. With Ph.D. and post-doc scholars being encouraged to set up a venture, it will augur well for the deep science innovation ecosystem on its campuses. The industry needs application of fundamental research being done at Ph.D. level and this is a step in the right direction."

The admission for this program will be round the year and notifications for the program shall be posted on BITS website and its social media channels. BITS Pilani is leveraging its strong alumni network and corporate partners for funding and mentorship support.
BITS Pilani is an institution of eminence that offers programs in science, technology, and management from its 5 campuses – Pilani, Dubai, Goa, Hyderabad, and Mumbai. In 2021, it launched BITS School of Management (BITSoM), a new-age global business school, and in 2023, it began offering programs in Law through the BITS Law School (BITSLaw). It also offers program to working professionals in more than 300 companies through its Work Integrated Learning Programs.